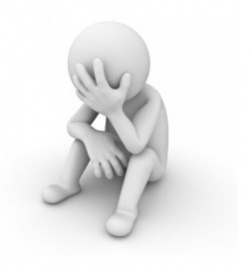 Over the years I have come to the conclusion that successful investing is as much about avoiding mistakes as it is about being an expert stock picker. Or in the words of Warren Buffett: "you only have to do a very few things right in your life as long as you don't do too many things wrong". If we can minimise our investing mistakes then achieving decent returns becomes far less dependent upon finding those inspired stock picks.
Unfortunately it seems that we only really learn from our investing mistakes when hits us where it hurts: right in the pocket. Wouldn't it be nice if, when we all started our investing journey, we were able to learn from other people's bitter experience? Well based on a combination of my own experience and reading and observing other investors I have set out below a list, in no particular order, of what I believe to be 12 of the most common mistakes made by dividend investors.
1) Over-diversification
Diversification is a good thing, but too much of a good thing can be bad for you. Diversification up to a point is essential in order to reduce exposure to both company specific and sector specific risk, but after a point the law of diminishing returns kicks in, or 'diworsification' as it is fondly called in investing lingo (originally coined by investing legend Peter Lynch in his book 'One Up On Wall Street'). People will disagree on when the benefits of diversification are eliminated and mathematical studies have shown that the benefit of further diversification becomes very little once you get past about 8 shares. Now that's a little low for me and I'd prefer to use a more down to earth 'sleep at night' test; although in my view there is no need to exceed about 20 shares.
But that's when some investors get carried away and forget that they are investing rather than stamp collecting. When it comes to investing, philately will get you nowhere. After a while you simply start running out of your best investment ideas: would you really be committed to holding the 31st best idea you have? All you do is increase the likelihood of diluting the quality of the portfolio with inferior shares and furthermore the portfolio will become more expensive and time consuming to run as the number of holdings gets very large. Stick to quality companies when they are priced reasonably and don't feel the need to pick up something in every sector.
2) Thinking that dividend investing is all about the yield
Not only is this a common belief held by many investors, it is, unfortunately, one which is perpetuated by some dividend investors as well. A big juicy yield can be incredibly beguiling but don't be easily seduced: unless the dividend is sustainable and offers the prospect of growth then that fat yield is merely an ephemeral illusion.
3) An obsession with share price movements
This common mistake is particularly rife amongst new investors. You get into the office, boot up your computer and think 'I'll just have a quick look how the portfolio is getting on this morning'…… and then proceed to have a quick look every hour after that. Such an obsession with share prices will do more harm than good as it is likely to either induce you into trading too much (see 4 below) or convince you that the market is right and there's some bad news waiting around the corner for a share which you had convinced yourself was in perfect health. Forget about share price fluctuations, speculation and other noise and keep focused on fundamentals.
4) Over-trading
Younger investors can be particularly afflicted by this one. Our instincts perhaps tell us that action is better than no action and therefore we can do better by buying and selling a lot. So we see a share go up a few percent over the week and think it would be great to 'lock in' that gain, particularly because it will make us feel smug and a great investor when we tell our mates at the pub.
But when the proceeds are reinvested, as many times as not our new purchase (which we know far less about) slides whilst the one we sold continues to march upwards. And not only that we have incurred a sell fee, a buy fee and some stamp duty. Over the course of a year the sum total of those trading costs can severely eat into our investment returns whilst the trades gave us little real benefit. Instead, we should intend to hold for the long term and resist the temptation to fiddle.
5) Thinking that long term buy and hold means 'never sell'
Some investors who can't trust themselves when it comes to trading too often find that the only discipline is to go to the other extreme and resolve never to sell anything and hold for eternity. Whilst in my view this is likely to be less damaging than over-trading, there is, as the Buddha found, a Middle Way between indulgence and self-mortification. Occasionally Mr Market will offer you a genuinely high price for your shares at which time it becomes a question of opportunity cost of holding that share versus others being offered at a more reasonable price whilst not compromising the quality of the income stream. If you are capable of assessing whether a share is a buy, you are probably capable of assessing when it is a sell. But it must really be a sell and not an excuse to scratch the trading itch.
6) Lack of time spent on fundamentals before buying
As mentioned above, whilst holding a share for eternity isn't a necessity, the correct mindset before purchasing a share is to carry out your due diligence as though you will hold forever. Sadly, some investors are willing to spend considerably more time researching the latest technological gizmo or their next holiday than researching their next share purchase, even if the latter is substantially more in monetary terms and may have a major impact on their quality of life.
This is when they protest 'but I just don't have the time' and then proceed to spend hours each week on the bulletin boards. Direct your time to what matters most and do proper research on the fundamentals which means getting comfortable with reading accounts, regulatory news announcements and other important sources of information – but not other people's tips on the internet (and that goes for any on this website by the way – always do your own research). Take responsibility and make your own investing decisions.
7) Believing that 'growth shares' result in greater 'capital growth'
I have often heard new investors state that their strategy is to invest in growth shares in order to pursue capital gains while they are younger and don't need the income. They associate growth shares with capital growth, but the two are not the same, and instead shun mature businesses whose growth rates are slower as they are perceived to be dull old plodders.
Growth shares are shares in companies whose revenues and profits are growing quicker than its industry or the economy. This however does not at all imply that capital growth will ensue as it leaves aside the question of valuation. Remember, a fantastic business can make a terrible investment if it is bought at the wrong price. Conversely, the market can have such low expectations of the dull old plodders that even moderate growth can result in good investment returns. Yes, growth is important, but not at any cost.
Special Offer: Invest like Buffett, Slater and Greenblatt. Click here for details »
Furthermore, young investors building up their wealth should concentrate on total return and recognise the importance of dividends as a component of total return. High yielding shares which pay out a large proportion of their earnings as dividends are usually considered to be mature, slow growing shares, but taking dividend reinvestment into account there is plenty of evidence that a high yield portfolio will deliver as good, if not better, a total return as any other strategy. A high yield portfolio might not get you rich quickly, but it probably has a better chance of getting you rich slowly.
8) Extrapolating past growth rates into the future
In the same way that the very high yielders can be seductive, we can also sometimes convince ourselves that a share on low yield is a worthwhile addition to the portfolio given that it offers excellent dividend growth. We calculate that the dividend has increased at a compounded annual growth rate of 15% for the last 20 years and extrapolate that for another 20 years, maybe even plugging the numbers into a dividend discount model to calculate that even that current 2% yield is a must-have bargain.
Whilst a long dividend growth history is a comforting part of the due diligence, it is very rare that double digit growth rates in earnings and dividends last for decades. Not only is a company likely to suffer from poor capital allocation, management errors or disasters at some point in time, but market size and competition will prevent a company from growing that quickly for long periods of time. You should always therefore try to buy at a price which does not rely on optimistic growth rates.
9) Believing that the purchase price doesn't matter
Sounds silly doesn't it? Maybe, but I have lost count of the number of times that this is said in different contexts, but commonly it might be something like: (a) the market will already have priced in more than I can know about the share so I must be paying a fair price for what I am getting; or (b) I am a long term buy and hold investor so the price today will make very little difference over the next 30 years.
Both of these are insidious notions that will lead to mediocre results. Capital preservation is one of the cornerstones of successful investing and the best way to avoid a permanent loss of capital is to avoid overpaying for an investment. Think of a share's price and its intrinsic value as two different things which are sometimes in step and at other times disjointed. This is where reading some of the classic value investing books such as Benjamin Graham's 'Intelligent Investor' will help greatly.
10) Not maintaining a watch list
Warren Buffett has in the past referred to his greatest mistakes being those of omission rather than commission. Although it might not stare us in the face when reviewing our portfolio performance, sometimes our biggest mistakes are not investing in those fantastic opportunities which have presented themselves but, for whatever reason, we failed to act.
One way to avoid errors of omission is to keep and monitor a watchlist. Research quality companies which tick all the boxes on the fundamentals: dividend history, revenue and earnings growth, low debt, good dividend cover, good cash flow, high return on capital etc. In other words make a list of shares that you would like to own if only the price was right. At some point in time the price may well be right and you need to be ready to pick up on the opportunity, so ensure that you monitor your watchlist regularly and perhaps keep a target price for each share.
11) Failing to keep proper records
Yes, it's boring unless you are a spreadsheet geek. But keeping proper records is essential for monitoring performance, otherwise you simply have no idea how you are doing. An occasional performance review can be very useful to remind you of those good, and not so good, decisions.
12) Not learning from past mistakes
We all make mistakes, which is to be expected, but to carry on making the same mistake is criminal. Experience counts for everything, so do whatever you need to do to learn from every mistake you make – and then do not repeat them! Some investors like to maintain a journal to records their decisions, random thoughts and everything else to do with their investing journey. If your memory is rubbish then that could in itself be the best investment you ever make.
So that's a round up of 12 common investing mistakes which spring to mind. I'm sure I have made many others myself, but I would be really interested in hearing from readers about any other big mistakes that have cost you dearly. Come on, it's time to 'fess up and you never know, it might just save someone out there an awful lot of money.
Lastly, I would like to wish all MI readers very best wishes for the festive season and happy (mistake-free) investing for 2013!
Image courtesy of Master isolated images / FreeDigitalPhotos.net
---
Disclaimer:
All articles and comments express my personal views and opinions and not those of any others including my employer, family and friends. I am an amateur private investor with a keen interest in investing but I am not a qualified or regulated financial adviser. As a result nothing in this website should be construed as legal, financial or investment advice regardless of any information, views, opinions, forecasts, commentaries, suggestions, stock picks or otherwise expressed herein. I strongly recommend that you always do your own research and if you are in any doubt about what action to take then you should seek advice from an appropriately qualified and regulated financial adviser. Remember that the value of your investments and the income from them may go down as well as up. In no event will I be liable for any loss or damage including without limitation, indirect or consequential loss or damage, arising from, or in connection with, the use of this website. Any action taken as a result of anything read on this website is entirely at your own risk. The information contained in this website is for general information and entertainment purposes only. I make no representations or warranties of any kind, express or implied, about the completeness, accuracy, reliability, suitability or availability with respect to the website or the information, products, services, or related graphics contained on the website for any purpose. Any reliance you place on such information is therefore strictly at your own risk.
---
---