A golden update for Touchstone, results out for Surgical and NPT Nets a 2 year contract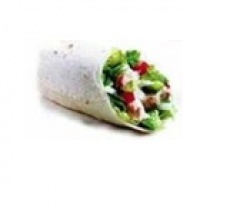 A good week for the FTSE 100 which closed 100 points higher at 5,768 points thought the AIM All share closed where it opened at 781 points. Manufacturing pay in the UK was said to have risen by 2.6 per cent over the last 3 months, whilst Chinese manufacturing was also said to be on the mend. News also included UK retail sales having risen by 1.8 per cent in March and Unemployment was down by 35,000 in the period from December 2011 to February 2012. The week ahead sees public finances data, UK First Quarter GDP estimates and a variety of CBI Survey results being announced.
African Medical Investments (LON:AMEI) (LON:AMEI:1.88p/£6.04m)
African Medical Investments last week announced that the Company has raised US$375,000 by way of a subscription for loan notes by Harbinger Capital Partners Master Fund I Ltd under a newly constituted loan note instrument. The funds raised will be used to provide additional working capital which will be employed to consolidate the Company's position as a leading provider of high quality healthcare through private hospitals in Africa. As Harbinger is a substantial shareholder in African Medical, the issue of the Loan Notes constitutes a related party transaction under the AIM Rules for Companies.
Angle (LON:AGL) (LON:AGL 45.5p/£17.21m)
The technology commercialisation Company announced that it has achieved another important milestone by using its Parsortix cell separation device to successfully capture breast cancer circulating tumour cells (CTCs) in cancer patient blood. The Parsortix cancer diagnostic device has now been used to capture both prostate cancer CTCs and breast cancer CTCs in patient blood, the most common cancers in men and women respectively. In addition to prostate cancer and breast cancer, ANGLE has previously demonstrated that its Parsortix separation technology can capture cultured lung cancer, colon cancer and ovarian cancer cells added to blood (spiked blood). The new cancer patient blood finding is a further important step towards demonstrating that the Parsortix separation technology can capture any solid tumour cancers without the need for modification or dependence on cancer specific antibodies, unlike existing antibody affinity based technology. The development of the Parsortix separation technology is proceeding to plan and the next key milestones are: the validation of the separation device for other cancer types; the development of new separation device designs to allow ease of use in the laboratory; independent third party validation of the performance of the Parsortix CTC separation device by leading cancer research centres including the Paterson Institute for Cancer Research; and the
development and launch of the Parsortix cancer diagnostic product for research purposes, with initial sales to cancer research centres and pharmaceutical companies developing cancer drugs.
Beowulf Mining (LON:BEM) (LON:BEM 14.12p/£29.72m)
Beowulf, the mineral exploration company with several exploration projects in Sweden, announced that further to the release of 22 December 2011, the Company notes that it will not be prosecuted by The Prosecutors Office in Lulea or the Local Prosecutor in Gallivare in respect of the Company's alleged technical infringement of the Swedish Minerals Act relating to historic drilling conducted on its Kallak Project areas without valid work plans being in place. The Company is still awaiting a separate decision on this matter from the Mining Inspector at Bergsstaten. Beowulf continues to consult with the Mining Inspector and the local Saami community to seek to resolve the objections raised to its work plans filed and notified in respect of the Company's 2012 drilling campaign on its Kallak nr 1 and Parkijaure nr 2 permit areas, on the grounds that it could potentially affect the Saami community's seasonal reindeer herding. Drilling operations at both Kallak North and Kallak South will remain suspended pending the outcome of this process.
Cluff Gold (LON:CLF) (LON:CLF 82p/ £128.66m)
Cluff Gold, the dual AIM/TSX-listed West African gold mining Company, has reported that it has received an environmental permit for the Company's fully-owned Baomahun Gold Project in Sierra Leone. The receipt of this permit will enable the Company to complete the environmental impact assessment for Baomahun, one of the last outstanding parts of the feasibility study which is due for completion in H1 2012. The Company already generates significant cash flow through its Kalsaka gold mine in Burkina Faso, and is also exploring the significant sulphide potential at its Yaoure project in Cote d%u201FIvoire.
E2V Technologies (LON:E2V) (LON:E2V 139.5p/£296.50m)
e2v technologies, the specialist provider of technology solutions for high performance systems, provided a trading update for the financial year ended 31 March 2012. Full year trading performance is now expected to be at the upper end of management's previous expectations as a result of positive progress in executing key growth programmes in the US and Asia. There has
been similar progress in building market positions in its key application segments; RF (Radio Frequency)/microwave and semiconductor based products and solutions. Group revenue is expected to be around £234m, up three per cent compared with the last financial year, reflecting the combination of ten per cent underlying growth and last time buy revenues being significantly reduced. The Group expects to exceed the operating profit margin of 17 per cent, resulting in a full year trading performance at the upper end of management's previous expectations.
Filtronic (LON:FTC) (LON:FTC 30.5p/£29.46m)
The designer and manufacturer of microwave electronics products for the wireless telecoms infrastructure market provided an interim management statement for the period since 31 December 2011, in which it announced that both its Broadband and Wireless businesses have continued to perform in line with the Interim Results statement issued on 31 January. The Broadband business in particular has had good order coverage for its point-to-point microwave, aerospace and E Band radio products, with sales expected to beat earlier expectations (sales likely to be in the region of £12m). Wireless is also expected to deliver further revenue and margin growth in the second half of the financial year 2012, having seen increasing demand after recent increases in the OEM customer base. Overall, the Board believes that current market estimates for the full year group revenues and profit will be delivered.
Frontier Mining (LON:FML) (LON:FML 4.85p/ £90m)
Frontier Mining, the copper exploration and development Company focused on Kazakhstan, has reported that it has commenced operations at its Benkala Copper Project, with mining occurring on an on-going daily basis at a rate of 1,500 tonnes per day of ore which will ramp up to 8,000 tonnes per day as normal operations are established. Around 25,000 tonnes of ore already been stockpiled. First production of copper cathodes remains on schedule for June with targeted production of 3,500 to 5,000 tonnes in 2012. A new railway track connecting the railway storage complex to the main railway line, along with on-site acid storage facilities, have been fully commissioned and are in operation.
Hydrodec (LON:HYR) (LON:HYR 12.12p/£49.73m)
Hydrodec, the oil recycling specialist, announced final results for the year to 31 December 2011 with revenues increasing by 26 per cent to US$22.4m (2010: US$17.8m), though the loss for the period widened to $11.9m (2010: $9.7m). Whilst costs were the clear driver for losses during the period, the Company has been through a very busy year, with a management reshuffle (including a new CEO and COO), stronger relationships having been developed with US utilities for the "closed loop" alternative to incineration and a developing relationship with the Company%u201Fs strategic partner in Japan, Kobelco-Eco. Raising £7.5m during the period has given the Company a good balance sheet position from which to develop the business, with the US, Japan and Australia all looking like markets set for significant growth for the Company.
Imperial Innovations (LON:IVO) Group (LON:IVO 337.5p/£336m)
Imperial Innovations Group, the technology commercialisation and investment group, invested £25.7m in twenty two portfolio companies in the year to date, with the portfolio raising £76.2m so far this financial year. The value of the investment portfolio increased by £12.9m to £117.4m, with total funds available to invest rising to £109.5m. Nexeon, which accounts for 31 per cent of portfolio value, has signed a joint development agreement with a global tier one automotive OEM to optimise its battery anode technology for electric cars and has produced laptop battery cells with 50 per cent more energy storage than typical commercial Li-ion battery cells on the market.
Lidco (LON:LID) (LON:LID 18.5p/£32.23m)
This morning LiDCO announced its preliminary results for the 12 months ended 31 December 2011; that total revenue increased by 14 per cent to £7.12m (2010/11: £6.24m), with disposables revenues up 36 per cent to £5.02m representing 70 per cent of total revenues. Gross profit was up 13 per cent to £4.75m (2010: £4.22m) and significant margin improvement was seen on LiDCO products to 76 per cent (2010/11: 68 per cent). The operating loss was reduced by 90 per cent to £49,000 (2010/11: £0.50m). LiDCO turned a maiden profit after tax of £15,000 and EBITDA of £0.61m, and had an improved cash balance of £1.55m (2010/11: £1.40m) at the period end. The earnings per share number came in at 0.01p versus a 2010/11 loss per share of 0.22p. During the period, the NHS drive in England has been for a full adoption of intra operative hemodynamic monitoring. An agreement was signed with ICU Medical in July 2011 appointing LiDCO as UK distributor for ICU products and providing worldwide access to certain LiDCO IPR.
Post period end a licensing agreement for continuous non-invasive blood pressure technology was signed with CNSystems Medizintechnik AG in January 2012.
MDY Healthcare (LON:MDY) (LON:MDY 13p/£2.38m)
Further to the announcement on 5 April 2012 the Company confirmed that the petition regarding the Capital Reduction was granted and the payment of 52 pence per Ordinary Share to Shareholders registered on the register of members of the Company at the Record Time was approved. The Company now confirms that the expected date for return of the 52 pence is 26 April 2012, the same day that the AIM listing will be cancelled and the Company re-registered as private.
Mediazest (LON:MDZ) (LON:MDZ 0.2p/£0.67m)*
MediaZest, the creative digital out-of-home advertising company, announced a new working relationship with Serco Group Plc for the provision of its products to certain of their NHS clients. The initial product of this relationship is the deployment of what is believed to be the first Virtual Mannequin in the Forth Valley Royal Hospital in Scotland. Geoff Robertson, CEO of MediaZest, added: "We are delighted to be working with Serco and we hope this deployment will be the first of many we complete together".
NCC (LON:NCC) Group (LON:NCC 883p/£303.17m)
The IT assurance company provided an interim management statement in which it stated that trading in the first ten months of the year to March 31 2012 was in line with Company expectations, having generated revenues of £72m (2011: £57.6m). The Escrow business performed well with 14 per cent revenue growth (2011: 8 per cent) and renewals are forecast to be £17.3m for the current financial year (2011: £15.5m). Assurance also performed well, with a 31 per cent increase in revenue, of which 25 per cent was seen as organic growth- combined order book and renewals base for Assurance currently stands at £24.7m (March 2011: £23.9m). With global hacking continuing to escalate and recognised globally by businesses and consumers alike, the markets in which NCC operates are benefitting and it provides a significant opportunity for the Company.
Ncondezi (LON:NCCL 52.25p / £63m)
The coal exploration and development company with assets in the Tete Province in Mozambique has reported its full year results to December 2011. Activities in 2011 included completion of a 59,000m drilling campaign, which resulted in a significant resource increase of 157 per cent to 4.7bn tonnes. Last year, the Company also completed initial studies on the potential use of middlings (in coal preparation, this material called mid-coal is neither clean nor refuse; due to their intermediate specific gravity, middlings sink only partway in the washing vessels and are removed by auxiliary means) and low volatile coal. The Definitive Feasibility Study (DFS) is on track and is expected to be completed in Q3 2012, while work continues on the potential to use middlings and low volatile coals in local power generation and coal gasification.
Netplay TV (LON:NPT) (LON:NPT 9.62p/£27.22m)
NetPlay TV, the interactive gaming company, announced that the Company has renewed its relationship with ITV by signing a new two year broadcast agreement. The agreement will see Jackpot247.com broadcast live on ITV1 on a dedicated gaming slot four nights a week for two hours per night. This agreement builds on the Company's strategy of focusing on live TV roulette broadcasts on terrestrial TV, a proven source for customer acquisitions. It is further anticipated that customer interaction and loyalty will also be enhanced through the growing success of Jackpot 247's new and fast growing iPhone and iPad applications. The Company also announced its preliminary results for the year ended 31 December 2011. Revenue increased 12.4 per cent to £22.3m and profit before tax to £0.6m versus. a loss in 2010 of £14.2m Subsequent to the year end, the Group disposed of its UK Bingo operation for a consideration of £375,000. An opportunity presented itself to dispose of this non-performing operation and the transaction was completed on 29 February 2012. The disposal will result in a pre-tax gain on disposal of £224,000 in the 2012 financial statements.
Redstone (LON:RED) (LON: RED 0.82p/£25.28m)
The provider of network based end-to-end managed services, technology and infrastructure solutions provided a trading update for the year to 31st March 2012 in which it stated that it had performed in line with expectations, having implemented further costs reductions which will result in further savings of £0.9m per annum. The connectivity business improved, although
project work faced difficulties typical of the economic volatilities facing business. Most encouraging has been the £45m of contract wins made during the period, and the Company also announced £1.9m of further contracts during the year for companies in the finance / banking areas.
St Helens Private Equity
St Helen's Private Equity the Pre-IPO, Special Situations and Small cap Investment Company announced its intention to withdraw from PLUS Market on 7 May 2012. The Directors believe the benefits to shareholders of the PLUS market quote are now substantially outweighed by the significant cost savings which can be made by withdrawing the shares from PLUS. They have identified that the costs associated with the PLUS market quote represent a significant amount of the Company's current annual cost base, and the level of trading in the Company's shares in the last few years has been very low.
Summit (LON:SUMM) Corporation (LON:SUMM 2.88p/£5.39m)*
UK drug Discovery Company last week announced that at a General Meeting of the Company, the resolutions were duly passed, thereby enabling the proposed fundraising announced on 4 April 2012 to proceed. This morning the Company also announced that its Phase I Clinical Trial Application (CTA) for SMT C1100 has been approved by the UK regulatory body, the Medicines and Healthcare products Regulatory Agency. SMT C1100 is a small molecule utrophin up regulator that has the potential to be a universal treatment for the fatal genetic disease Duchenne Muscular Dystrophy (DMD). The approval of the CTA achieves a milestone as part of the $1.5m agreement signed between Summit and a group of US-based DMD organisations in December 2011 and triggers a payment of $437,500. Results from the trial are expected by the end of 2012 and a successful outcome from the Phase I trial is expected to lead to evaluation of SMT C1100 in DMD patients. A drug like SMT C1100 that could treat all DMD patients has the potential to generate annual sales in excess of $1bn. Glyn Edwards, Chief Executive Officer of Summit added: "Our plans to commence a new Phase I trial for SMT C1100 continue to progress well with the necessary regulatory approval now in place. This study represents an important development
milestone for this programme with a positive outcome having the potential to add considerable value to this asset, and bring an urgently needed treatment for this fatal disease a step closer."
Sunkar Resources (LON:SKR) (LON:SKR 4.8p/£8.00m)
The Board of Sunkar Resources announced that its wholly owned subsidiary, Temir-Service LLP, has signed an agreement with a Russian fertilizer manufacturing company to supply 16,000 metric tons of bulk Chilisai phosphate rock for shipment during April - May this year. Delivery commenced on 18 April 2012. This complex, as announced on 3 April 2012, has been test run after an idle period and the Company expects that it will be running at full rate by the end of April.
Surgical Innovations (LON:SUN) Group (LON:SUN 10.75p/£43.33m)
The designer and manufacturer of creative solutions for Minimally Invasive Surgery (MIS) announced preliminary results for the 12 months ended 31 December 2011, which show continued strong growth in SI branded products and OEM sales, the core MIS business. Group revenue increased 7.9 per cent to £7.602m (2010: £7.045m) and gross margins in core MIS business increased to 47 per cent (2010: 45 per cent). The operating profit increased 11.9 per cent to £1.767m (2010: £1.579m), whilst operating margins increased to 23 per cent (2010:22 per cent). Net cash of £1.775m was generated from operating activities, however the basic earnings per share of 0.44p fell from 2010 when it was 0.48p. During the period, Surgical Innovations made an OEM agreement with Advanced Medical Solutions (AMS) for a novel adhesive deployment device and continued major investment in R&D, plant and manufacturing. Commenting on the outlook, Doug Liversidge, Chairman, said: "We remain confident about the future growth prospects of the business as our existing SI branded products continue to gain international clinical recognition through our expanding and varied routes to market. We expect to see further growth from new products that are launched throughout the year, as well as through the development of existing and new relationships with OEM customers."
Synairgen (LON:SNG) (LON:SNG 47p/£32.69m)
The respiratory drug development Company announced positive data from its Phase II clinical trial. This pioneering trial investigated the potential for SNG001 to protect asthmatics from respiratory virus infections that can spread to the lung, which are a major cause of worsening
asthma symptoms. It is estimated that viral infection is associated with up to eight out of ten asthma-related emergency department visits. Synairgen%u201Fs CEO Richard Marsden said: "To put SNG001%u201Fs potential in context, it is estimated that in the UK alone there are approximately 2.6 million severe asthmatics who would benefit from this treatment. We are already in discussions with leading international pharmaceutical companies and our next step is to form a partnership to accelerate the next phase of the product%u201Fs development.%u201F
Touchstone  (LON:TGL 18.5p/£19.19m)
Touchstone Gold (LON:TGL) provided a quarterly exploration and corporate update for the period ended 31 March 2012. TGL%u201Fs stage three drilling programme, consisting of over 8,300 metres across 74 diamond drill holes, was completed in March. To date, the Company has reported 68 of the stage three holes, and will release the remaining assay results from six holes shortly. The Company now plans to test the southerly strike extension and the westerly down-dip of the vein system through its stage four drilling programme. New permits for these areas are being processed. The stage four drilling programme is fully funded and expected to commence during the summer. In March, the Company announced it had entered into an option agreement with a private Colombian company to earn a 90 per cent interest in the Santa Rosa Project in South Bolivar, Colombia. The highly prospective area hosts multiple gold bearing vein systems and is located in a gold province that is home to a number of international gold mining and exploration companies.
ViaLogy (LON:VIY) (LON:VIY 2.88p/£24.49m)
ViaLogy last week announced the award of a new commercial contract with global super major Chevron. ViaLogy will deploy its patented QuantumRD processing to analyze 3D-seismic data in support of Chevron's exploration and appraisal efforts in the US Delaware Basin. The new contract follows ViaLogy's efforts for Chevron in mapping out complex porosity trends in tight carbonate formations in a recently completed Permian Basin project. Under the contract, the goal is to deliver more accurate structural and stratigraphic interpretations of data, applying algorithms that broaden the useable seismic spectra for both low and high frequencies by extracting and exploiting weak signal data normally discarded as noise. This technique is a major departure from current industry capabilities in reservoir characterisation.
*A corporate client of Hybridan LLP    
---
Disclaimer:
This document should not be relied upon as being an impartial or objective assessment of the subject matter and is not deemed to be "independent research" for the purposes of the Financial Services Authority (FSA) rules. As a consequence the research (a) has not been prepared in accordance with legal requirements designed to promote the independence of investment research; and (b) is not subject to any prohibition on dealing ahead of the dissemination of investment research (although Hybridan does impose restrictions on personal account dealing in the run up to publishing research as set out in our Conflicts of Interest Policy).

The individuals who prepared this document may be involved in providing other financial services to the company or companies referenced in this document or to other companies who might be said to be competitors of the company or companies referenced in this document. As a result both Hybridan LLP and the individual partners and/or employees who prepared this document may have responsibilities that conflict with the interests of the persons who receive this document.

This document has been issued by Hybridan LLP for information purposes only and should not be construed in any circumstances as an offer to sell or solicitation of any offer to buy any security or other financial instrument, nor shall it, or the fact of its distribution, form the basis of, or be relied upon in connection with, any contract relating to such action. This document has no regard for the specific investment objectives, financial situation or needs of any specific entity. Hybridan LLP and/or connected persons may, from time to time, have positions in, make a market in and/or effect transactions in any investment or related investment mentioned herein and may provide financial services to the issuers of such investments. The information contained herein is based on materials and sources that we believe to be reliable, however, Hybridan LLP makes no representation or warranty, either express or implied, in relation to the accuracy, completeness or reliability of the information contained herein. Opinions expressed are our current opinions as of the date appearing on this material only. Any opinions expressed are subject to change without notice and Hybridan LLP is under no obligation to update the information contained herein. None of Hybridan LLP, its affiliates or employees shall have any liability whatsoever for any indirect or consequential loss or damage arising from any use of this document.

In the UK, this report is directed at and is for distribution only to persons who (i) fall within Article 19(1) (persons who have professional experience in matters relating to investments) or Article 49(2) (a) to (d) (high net worth companies, unincorporated associations, etc) of the Financial Services and Markets Act 2000 (Financial Promotions) Order 2005 (as amended) or (ii) are Professional Clients or Eligible Counterparties of Hybridan LLP (all such persons together being referred to as "relevant persons"). This report must not be acted on or relied up on by persons in the UK who are not relevant persons.

Neither this report nor any copy of part thereof may be distributed in any other jurisdictions where its distribution may be restricted by law and persons into whose possession this report comes should inform themselves about, and observe any such restrictions. Distribution of this report in any such other jurisdictions may constitute a violation of UK or US securities law, or the law of any such other jurisdictions.

Investments in general involve some degree of risk, including the risk of capital loss. The services, securities and investments discussed in this document may not be available to or suitable for all investors. Investors should make their own investment decisions based upon their own financial objectives and financial resources and, if in any doubt, should seek advice from an investment advisor. Past performance is not necessarily a guide to future performance and an investor may not get back the amount originally invested. Where investment is made in currencies other than the investor?s base currency, movements in exchange rates will have an effect on the value, either favourable or unfavourable. Levels and bases for taxation may change. When Hybridan LLP comments on AIM or PLUS Markets shares investors should be aware that because the rules for those markets are less demanding than the Official List of the London Stock Exchange the risks are higher. Furthermore, the marketability of these shares is often restricted.

Hybridan LLP and/or its associated companies may from time-to-time provide investment advice or other services to, or solicit such business from, any of the companies referred to in this document. Accordingly, information may be available to Hybridan LLP that is not reflected in this material and Hybridan LLP may have acted upon or used the information prior to or immediately following its publication. In addition, Hybridan LLP, the partners, directors and employees thereof and/or any connected persons may have an interest in the securities, warrants, futures, options, derivatives or other financial instrument of any of the companies referred to in this document and may from time-to-time add or dispose of such interests. Neither the whole nor any part of this material may be duplicated in any form or by any means. Neither should any of this material be redistributed or disclosed to anyone without the prior consent of Hybridan LLP. Hybridan LLP is Authorised and Regulated by the Financial Services Authority and is a member of the London Stock Exchange.


Hybridan LLP
29 Throgmorton Street, London EC2N 2AT

If you would like to receive other research reports from Hybridan, or would like to unsubscribe, please e- mail research@hybridan.com, title e-mail "research reports" or "unsubscribe me" Hybridan LLP is authorised and regulated by the Financial Services Authority Member of the London Stock Exchange
---
---

E2V technologies plc is a United Kingdom-based provider of specialist technology solutions for long life systems. The Company operates in three segments: RF power solutions, which provides electron devices, sub-systems and solutions in three main application areas, such as radiotherapy, electronic countermeasures and industrial processing systems; imaging solutions, which provides advanced Charged Coupled Device (CCD) and Complementary Metal Oxide Semiconductor (CMOS) imaging sensors, cameras and solutions in three main application areas: machine vision, space imaging and scientific imaging, and hi-rel semiconductor solutions, which provides semiconductors and services in two main application areas, which include aerospace and defense semiconductors, which includes hi-rel assembly, packaging and test services, extended availability of obsolete and end-of-life integrated circuits and own design high speed data converters, along with Semiconductor Lifecycle Management (SLiM). more »

Imperial Innovations Group PLC is a United Kingdom-based company that combines the activities of technology transfer, company incubation and investment. The Company sources and accesses technology from University College London, Oxford and Cambridge Universities, as well as Imperial College. It carries out market research to identify the product and market opportunity, assessing market need and the competition. It constructs a proof of concept strategy to demonstrate the performance and commercial potential of the technology. Then it determines the right commercialization strategy for a new technology. The Company works with the technology transfer offices for the University of Cambridge, the University of Oxford and University College London, as well as using a wider network of contacts to identify investment opportunities in early stage companies. more »