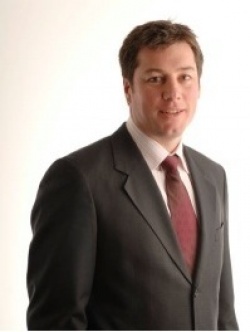 Advanced Power Components (LON:APC) founded in 1982 is an AIM listed specialist distributor of electronic components.  As a business, APC is split into a number of autonomous units, who supply a wide range of specialist components and equipment to a range of customers within different sectors such as, aerospace, defence, display technology and specialist industrial and commercial markets.  More recently Advanced Power Components has followed a diversification strategy and has a controlling interest in two businesses within the energy saving products and technologies market.
Following a busy year end and having recently announced a significant £1.5m LED lighting contract with a supermarket chain for the Minimise brand, Mark Robinson the APC Chief Executive Officer has taken time out to discuss various aspects of the business, including, market assessment, positioning for growth, QV Controls, Minimise energy saving products and technologies including the much talked about imop™ and LED range:
Q1. What's your general assessment as to the FY12 performance of APC and the electronic components market in general, are margins under pressure and do you foresee further consolidation?
In terms of the electronic component distribution business I would have to say that the financial year recently completed was disappointing. However, we shouldn't lose sight of the fact that overall the Company would have been more profitable had we not made the decision to invest profits generated in our distribution activities to further develop our position in the sustainability sector.
The UK's electronic component distribution market in general remains relatively weak and although we are only active in relatively specialist sectors we have seen pressure in the aspects of our business more associated with industrial and commercial markets. In these areas the available business has undoubtedly reduced and margins have tightened as a result. It seems likely that this pressure will continue through the rest of 2012 at least but we anticipate some improvement in market conditions when the general economy eventually starts to recover.
As regards further consolidation, historically there has always been an element of consolidation following a downturn and I don't expect anything to be different this time around. We are continually on the look-out for opportunities to further develop the distribution side of our business but valuing businesses based on what might be considered to be exceptionally bad market conditions is very difficult and we remain acutely aware of the need to conserve cash all the time that uncertainty persists in the Eurozone.
Q2. The bottom line seems to have suffered during FY12 as a result of restructuring, QV Controls and weakening orders, does this pose a concern going forward?
I consider the points raised concerning restructuring and weakening orders to be one in the same. The restructuring was necessary to align the costs of the business with the income which following low order intake at the turn of the year was clearly not going to match our expectations for the remainder of the year. We took steps early to realign costs and I feel that the level of revenues generated throughout the rest of the year validated the steps taken. I would add that the steps we took were more designed to "minimise short term losses" rather than "maximise short term profits" which I believe demonstrates two things. Firstly it showed a level of commitment to our employees, many of whom have been with the Company for a number of years and will be fundamental to our growth as the market recovers. Secondly, I believe our continued investment if the sustainability sector underlined the importance we attach to that market in terms of our future growth.
As far as QV Controls is concerned, when taking over the business we acquired a level of expertise which we are satisfied will help generate increasing revenues across the breadth of our sustainability related activities as we move forward. Monitoring and control are fundamental to efforts to reduce energy consumption and we believe that revenues will grow significantly during the current financial year as the demand for energy saving technology materialises.
Q3. Over the past few years the core components business had gained good momentum and APC reported it had started FY12 with a strong order book, however shareholders were later warned that the book level was deteriorating. Which brands felt the strain and which brands again remained strong, and what's the current state of the APC order book?
As recently reported we entered FY2013 with an almost identical backlog to that with which we entered FY2012. This reflected relatively strong new order intake in the second half of the year so it wasn't a case of a consistently deteriorating order book, more the effect of two months, December and January, where new order intake was particularly poor followed by an improved but relatively flat order intake throughout the rest of the year. The profile of the order book is now changed slightly as a result with deliveries scheduled over a longer period than was the case last year.
The Hero and Displays+ brands in particular have been battling difficult market conditions which should perhaps be expected considering that they are the brands which are most closely aligned with commercial and industrial markets. Our businesses focussed on high reliability applications did relatively well as did the Contech brand which promotes keyboards and input devices for specialist applications.  
Q4. Can you briefly describe the QV Controls business, its USP, the leads it is following and your expectations for the subsidiary?
Historically QV Controls' business was based on expertise in lighting and building controls which was applied to a varied customer base including high end residential, commercial and leisure sectors. It was the level of expertise which attracted us rather than the level of on-going business and for this reason we understood that revenues in the short term would be limited. This expertise is being used to develop integrated control systems for high end residential applications and also forms part of the Minimise offering into the retail sector. We remain confident that QV revenues will become meaningful during the current financial year though exact timing remains difficult to predict.
Q5. Can you briefly describe the Minimise business, its USP, the leads it is following and your expectations for the subsidiary?
Minimise offer an increasing range of technologies which can be combined to achieve a significant reduction in the energy consumption of individual buildings. These technologies include APC's imop™ and Minimise's own brand of LED based low energy lighting products plus monitoring and control systems, air-conditioning and heating efficiency improvement products, solar rejection materials, voltage stabilisation technologies. In future Minimise will also be offering a number of innovative technologies to generate electricity more sustainably.
The 'systems integration' approach that Minimise has adopted is underpinned by a number of strategic partnerships and will be supported by an insurance policy enabling Minimise to effectively guarantee financial savings as a result of the technologies it deploys. This approach is generating great interest which gives us confidence that Minimise will become an increasingly important contributor to our overall business.  
Q6. APC have recently acquired a 51% controlling stake in Minimise, can you please explain the rationale behind this strategic business decision?
To answer this question properly I need to relate back to the growth of the business during the late 1980's and 1990's. Over a fifteen year period APC's electronic component business in the UK's high reliability sector was supplemented with sales of components into the emerging communications market initially in the UK and eventually worldwide. In simple terms we developed our business on the back of a market with significant growth domestic and international growth potential and created significant value. This gave us a taste of what can be possible when the right product or concept is introduced to a rapidly growing market with long term growth potential.
In 2008 we were introduced to the 'green technology' sector and recognised a similar growth potential. We created Minimise as a vehicle to participate in the market but at the time we decided to maintain a shareholding of less than 20% which reflected our early stage level of involvement in the business and simplified our reporting requirements. However, things have now progressed with the market firming up and Minimise promoting a concept that is generating significant interest in the UK and internationally. Taking this into account the Boards of both companies have agreed that Minimise has an enhanced chance of developing a significant presence in the market as a subsidiary of APC, hence our increased shareholding. As a result of APC taking a controlling interest Minimise is benefitting from APC's 30 year trading history, its AIM status and an extension of APC's financial facilities.
Q7. Are sales for the imop™ products improving? What feedback do you get from customers with regards to the imop™ and its energy saving performance?
Feedback from the imop™ has been encouraging and we have some projects that we believe will generate significantly higher sales in the new year but it is important to recognise that over the last six months our approach to the market has changed. During the last 12 months it became apparent that the promotion of single technologies with the capacity to achieve a relatively small reduction in a building's overall energy consumption was simply not a compelling enough story. The change to a multi technology approach with the promise of a far more meaningful overall effect is generating significantly more interest and although it has reduced the short term focus on achieving imop™ specific sales we believe that we will achieve a longer term growth in of the product sales as a result.
Q8. Roughly what % of APC's income comes from the UK, % from Europe and % from the rest of the World? Has APC developed sales channels into the emerging markets?
APC's distribution business has historically been UK centric and although a small percentage of sales are made to offshore manufacturing facilities it is likely to be that way for the foreseeable future. However, we believe that the sales approach now being taken by Minimise is of significant interest internationally and we are exploring options to establish joint venture companies overseas in what we consider to be fast growing economies.
Q9. What potential does the energy saving products and technologies market hold for APC? What is this market worth?
Our approach to the sustainability related market is twofold; the promotion of technology to improve the efficiency of energy consumption and the promotion of technology to increase the sustainability of electricity generation. Both markets are significant and are generally valued at £100's of billions in their own right.
Q10. APC have recently announced a significant £1.5m contract for Minimise with a major supermarket chain, can you please explain the significance of this deal, what's involved with this deal and over what sort of time frame will it be delivered?
The deal is the supply and installation of LED based low energy lighting. We consider it to be significant for a number of reasons. Firstly it comes as the result of more than a year's collaboration with the customer who had some specific lighting requirements which could not be met by a standard LED product offering. During this period Minimise demonstrated the willingness and ability to engage with the client and work with them to provide a product that provides a significant energy saving with a very bright output at a price that achieves an excellent return on investment.  As a result we have what we consider to be an outstanding product which is proving to be of interest across the wider retail sector. Additionally the order will provide the finance for Minimise to add to its resources which should accelerate growth of sales across the wider product offering.
This initial deal is scheduled to be delivered during the first quarter of APC's FY2013.
Q11. Could the £1.5m Minimise order lead to additional contracts with the major supermarket chain or its peer group?
We believe that successful delivery could result in additional contracts with both this client and across the whole of the retail sector where we have a number of trials in the pipeline.
Q12. Can you please briefly explain a bit about the LED lighting range and its features and benefits?  
LED is an acronym for Light Emitting Diode so a LED lamp is one that uses light emitting diode(s) as its light source. Minimise has a range of LED lighting products which either fall into the category of being a replacement lamp / bulb which can be retro fitted into an existing fitting, or an assembly in which the LED's are embedded. A good example of a LED replacement product would be a replacement for a fluorescent tube offering a 75% reduction in energy consumption. An example of a LED assembly would be street lights in which the diodes themselves are a part of the assembly as opposed to being a part of a lamp that's fitted to the assembly. The latter is possible because of the long life of LED's.
In general LED's offer the advantages of significantly reduced energy consumption, a low level of degradation over time and a long operating life.
Q13. Recently, APC stated that the strategic investments made over the last couple of years will start to generate a positive contribution to the Group starting in the first half of the current financial year, so is APC now seeing evidence that the 'tipping point' for the green energy saving sector is happening? 
Over the last few months we have seen a significant increase in opportunities at both Minimise and QV Controls, something that has been echoed by our strategic partners in this sector. We believe that rising energy costs, the impact of the CRC energy efficiency scheme and the increasingly compelling business case for pursuing an aggressive energy efficiency strategy are all combining to kick-start the market, especially in the private sector.
Q14. Going forward what can Advance Power Components shareholders look forward to over the next 12 to18 months?
I believe that our shareholders should be very optimistic about the future. We have some exceptional individuals leading our business drive into the sustainability sector and securing just a fraction of the available market will result in significant, profitable growth.  
Thanks Mark for taking the time to discuss the various business aspects and for sharing your thoughts.
Ticker code: APC, Shares in issue: 30.07m, Current SP: 10.5p, Market Cap: £3.16m, 52 Wk Low: 6.67p, 52 Wk High: 16.0p.
All images courtesy and copyright of Advanced Power Components and Redleaf Communications.
The interviewer holds shares in Advanced Power Components.
Disclaimer:
This content has been created for information purposes only, and is NOT, in any way, a recommendation to invest.  This communication is a snapshot of a certain aspect of a discussed business at a moment in time, and is merely a basic starting point for research.  The article/thread has been created with honesty and integrity in mind and is based on publically available information sourced in relation to the title, such as from, RNS announcements, published reports, management comments, analyst reports, media coverage etc.  To this extent the author who has written the piece in good faith accepts no liability for the accuracy of the information and urges all readers to verify the content independently.  Please note that the value of investments may fall or rise and you may not get back the amount originally invested, or in some cases your investment may be wiped off altogether.  When investing, bear in mind that past performance is not a guide to future performance and that qualified independent financial advice should be sought before buying or selling shares.  The Author of this article may hold shares in the companies discussed.
---
---

APC Technology Group PLC is a United Kingdom-based company engaged in the supply and distribution of specialist electronic components and the sale of energy efficient products and services. The Company's technologies and services include consulting, energy reduction, energy generation, water management and project financing. The Company operates in two trading business segments: Distribution, which is engaged in the distribution of specialist electronic components and Cleantech, which is involved in the sale of smart energy saving products and services. The Company also has central services segment that provides support to the trading businesses. The Company's subsidiaries include Minimise Energy Limited, Minimise Controls Limited, Minimise Energy Solutions Limited, Minimise Solutions Limited, Minimise Finance Ltd and Minimise Holdings Limited. more »