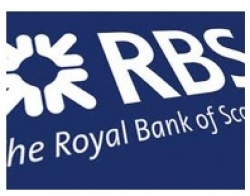 I was delighted that Stephen Hester finally agreed to forego part of his RBS bonus, albeit that it took him some time to do so, and I salute Sir Philip Hampton, the RBS chairman, for providing leadership on this issue. My delight was for two reasons, namely:
1. As readers may have noted, I am an avid believer that private investors will (by harnessing, inter alia, the internet) be able to bring about change which will improve the functioning of the UK's capital markets from the standpoint of being a wealth preserver in real terms and, ideally, a wealth creator. An important element in this process is preventing employees from diverting to themselves remuneration which is excessive in relation to the rewards enjoyed by investors. In this instance, public opinion has done the trick.
2. Many column inches in recent weeks have been devoted to commenting on politicians' threats to introduce regulation to control excessive pay. I am completely against regulation as a means of dealing with this issue (as well as many other issues) because it invariably both adds to the cost of doing business and also suffers from the law of unintended consequences. A far better solution is for investors to behave like long term owners.
By complete contrast, I laud the way in which Software Radio Technology (an emerging Mittelstand company) is setting about communicating with private investors - click here to see the joining instructions for the company's webcast on 1st February. This is a great example of how digital technology can be deployed to both improve and also lower the cost of investor communication.
News on LCF Research Covered Stocks
Lo Q (LON:LOQ) , the company that supplies "virtual queue" management systems for the amusement and water park industries, announced an agreement with Six Flags to install Q-band at another of their water parks. The park is located in California and will become the ninth Six flags water park to begin deploying Lo-Q's virtual queuing system. Six Flags is the world's largest regional theme park operator.
The LOQ share price has increased by 81% over the last year.
Lo-Q Plc is currently graded b by LCF Research. To learn more, follow the link.
---
Surface Transforms (LON:SCE), the Cheshire based supplier of carbon fibre reinforced ceramic brakes and components, reported that a 3 year agreement has been signed with Alcon Components Ltd. Alcon is to become the exclusive distributor for the promotion and sale of carbon ceramic disc brake products in the aftermarket for road cars within the Far East and selected OEMs.
Alcon has been providing brake and clutch solutions to teams competing in the world's premier motorsport series for over 25 years, and around 50% of its sales are to OEMs including Audi, Jaguar LandRover, Noble and Bentley. It is anticipated that Surface Transforms will generate sales from the contract of circa £2.5 million over its term. One of the initial programmes being launched is for the Nissan GT-R.
The SCE share price has decreased by 21% over the last year.
Surface Transforms Plc is currently graded C by LCF Research. To learn more, follow the link.
Immunodiagnostic Systems Holdings (LON:IDH) , the Newcastle based niche diagnostics company, provided an update regarding trading for 9 months to December 2011 showing that sales were £39.6 million (2010: £35.4 million), with the expectation for the full year for sales of between £52-53 million (2010: £50 million) versus the company broker's expectation of £57.2 million and adjusted pre-tax profit was between £14.5-15.3 million (2010: £16.6 million) versus the company broker's expectation of £18.0 million.
The profit warning was caused by increased Vitamin D competition putting pressure on volumes and margins, with manual Vitamin D sales being anticipated to show continued decline in the medium term. In Q3, underlying IDS-iSYS system placements and IDS-iSYS test revenue increased on the previous quarter.
Net cash at December 2011 was £3.6 million (September 2011: £3.3 million). A cost reduction programme has been instituted, which is anticipated to produce annualised cost savings of circa £2 million with effect from 2012/13. Sales & marketing is being strengthened by creating a new business unit focused on the pharmaceutical industry. Investment in new product development will increase in 2012/13, based on the board's belief that the IDS-iSYS proposition remains strong and fulfils a significant unmet market need particularly for the small and medium sized laboratories.
New assay launches include 1,25-Dihydroxy Vitamin D, the first of such a test, at the end of 2011/12 and tests for hypertension in Q1 2012/13. Three further tests in 2012/13 will be launched in the areas of bone, hypertension and diabetes. Profit growth is expected to resume in 2012/13.
The IDH share price has decreased by 58% over the last year.
Immunodiagnostic Systems Holdings Plc is currently graded B by LCF Research. To learn more, follow the link.
---
Ebiquity (LON:EBQ) , the media monitoring data and consulting provider, announced that Interim results to October 2011 showed sales of £24.0 million (2010: £20.5 million), adjusted operating profit of £2.0 million (2010: £796,000), pre-tax profit of £199,000 (2010: £2.3 million loss) and adjusted EPS of 2.35p (2010: 1.34p). The results include an exceptional charge of £685,000 (2010: £2.1 million charge) and amortisation of acquired intangibles of £858,000 (2010: £731,000).
The company reported that like-for-like sales grew 6%. 75% of sales come from international sources. Gross margin was 56% (2010: 54%), operating margin was 10.5% (2010: 7.0%) and period end net debt was £9.2 million (2010: £6.4 million net debt). As in previous years, sales, profits and margins are weighted towards H2.
The EBQ share price has decreased by 13% over the last year.
Ebiquity Plc is currently graded b by LCF Research. To learn more, follow the link.
---
Disclaimer:
This note was prepared by LCF Research Limited using information provided by the subject company's management or publically available news sources. No representations are made nor warranties given (express or implied) in relation to accuracy and completeness. This document is not an invitation to invest in the subject company and does not purport to contain all the necessary information that a prospective investor might require. LCF Research Limited recommends prospective investors to conduct their own thorough independent analysis of the subject company and the information contained in this note or referred to above.
---
---

Software Radio Technology Plc (SRT) is a United Kingdom-based company. The Company develops advanced radio communication based marine domain awareness technologies, products and systems.

Surface Transforms PLC is engaged in manufacture and sale of carbon fiber reinforced ceramic friction and non-friction materials and the development of technologies associated with this. The Company manufactures of carbon-ceramic brake discs for automotive and aircraft applications. It also manufactures and supplies carbon pre-forms produced from polyacrylonitrile (PAN) carbon-fiber weaved into a three-dimensional (3D) structure. These pre-forms are used as base materials for producing carbon-carbon brake discs and other carbon-carbon components. It is also used in motorsport, special vehicles and rocket. The Company's partners that develop and sell automotive brake kits incorporating its carbon-ceramic brake discs are Alcon, Movit and Stillen. more »

Immunodiagnostic Systems Holdings PLC is a solution provider for specialty testing in immunodiagnostics. Through its subsidiaries, the Company is also engaged in developing, manufacturing and distributing medical diagnostic products; manufacturing diagnostic test kits, and developing, manufacturing and distributing automated instruments and the distribution of its products in France and Belgium. The Company offers IDS-iSYS instrument platform is an instrument based on Chemiluminescence and Absorbency technology. The Company's IDS-iSYS platform is focused on a range of clinical areas, including bone metabolism, calcium metabolism, hypertension, chronic kidney disease and growth. The Company's subsidiaries include Immunodiagnostic Systems Limited, Immunodiagnostic Systems Inc, Immunodiagnostic Systems Deutschland GmbH, Suomen Bioanalytiikka Oy (SBA Sciences Ltd), Immunodiagnostic Systems Nordic A/S, Immunodiagnostic Systems SA, ImmunoDiagnostic Systems France SAS and MGP Diagnostics AS. more »