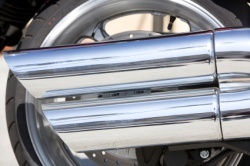 Part 1: Introduction and basic value
I like doing sectoral comparisons between companies. I think most of us intuitively understand that, at the most basic level, similar companies should command similar prices in the market - though defining 'similar prices' (what metric? how similar?) is slightly more slippery than I've made it sound. The necessary clarification is that the companies involved really do have to be alike. It might sound obvious, but sectoral comparisons are only really relevant when the companies involved have very analogous business models - comparing the supermarkets, or the large national housebuilders, for instance. This is something which I suspect is often forgotten when trying to justify a small-cap 'rerating', for instance - the old chestnut of putting X next to the more lavishly valued Y, and forgetting the myriad things which make the businesses two entirely different entities.
Car dealerships are a good example of where I think comparisons are relevant. These companies tend to have those similar business models - though with obvious internal differences and some different segments. Given that, I plunge on into the abyss of car company accounts seeking some sort of logic that'll deliver me a winner - a best value car dealership, only for the equity and not a second-hand Ford Focus. Before that, though, some industry thoughts.
On car dealerships
There's a reason car dealerships interest me, and it's not because I like cars. My interest is more financial - it's a sector that seems to be moving quickly in one direction, and whenever there's a rush of capital I'm curious to see where it's headed and why. In the case of car dealerships, it's the trend towards acquisition and empire-building; take a glance at the annual reports or strategies of these companies and you're guaranteed to see talk about 'fragmented' markets. Most of these companies have grown or are actively growing throw acquisition. From Vertu's AIM admission document back in 2006:
The UK motor retail sector is fragmented; in 2005 there were over 5,400 motor dealerships in the UK, of which the ten largest motor retail groups represented less than 19 per cent.
Granted that was a little while ago now, but the history of how all these competitive forces whirled out is interesting, too, as it's all to do with legislation attempting to muscle a rather anti-competitive industry apart - look up the Block Exemption Regulation and the '02/'03 EU regulations for more on that, as I'm far from an expert. Still, we're concerned about the businesses we're left with today, and I can find 4 relatively similar listed firms - Vertu Motors (LON:VTU), Cambria Automobiles (LON:CAMB), Lookers (LON:LOOK),  Pendragon (LON:PDG) . Initially I had penciled Inchcape into this post, but their global reach and distribution agreements (they're more cosy with manufacturers, basically, and add more value because of it) make them a different kettle of fish entirely.
For our remaining four, then, the business model is pretty simple - they have ranges of garages representing different manufacturers, and make their money from three main sources - new, used and aftersales. You might also split off fleet & commercial sales, depending on how you want to slice it up.
Basic comparisons
The first comparison to make is size. I choose the two simplest metrics to measure this by, revenue and market cap, to give a general feel:
Apologies for the slightly awkward and unintuitive axis - my Excel wasn't behaving as I was expecting it to and I was tired of wrestling with it! The conclusion is fairly obvious, though - Pendragon is the largest group, with its market cap only held down by the fact it has a larger amount of debt in its capital structure. The other three companies have significantly lower debts compared to equity, and as such the size differences are fairly clear - Pendragon and Lookers are large groups, Vertu is more 'medium sized', and Cambria is significantly smaller. Cambria is also the most recently formed.
Broadly, the smaller stocks are cheaper, too. One does expect this - they are more volatile, after all:
But P/E and PTBV are imperfect yardsticks. They are nice ones - I use them as first stopping points, because the two of them combined tells you a lot about what the market thinks of the business - but they are certainly imperfect. We can deduce some insight from them, though. Lookers is the most expensive by both P/E and PTBV - we might suspect this is the highest quality of the four companies. Pendragon has a significantly negative tangible book value while remaining relatively cheap in earnings terms - given what I said above, this is because Pendragon uses a lot of leverage to make the money it does.
Vertu is perhaps the most interesting because it trades on a PTBV of about 1 - you pay no more for the business than the value of its tangible assets. This is interesting, since I've already mentioned these businesses are fairly similar - why is capital inside Lookers worth 3 times its book value and Vertu's only worth what it's stated at? The market ratings in earnings terms aren't that different; so the answer isn't simply that Lookers is much more expensive than Vertu. Rather, that similarity I talked about at the start breaks down at the most important point:
The most important point is, of course, returns on capital. What does the company do with my money inside the business? How well does it use it? Lookers uses it very well indeed - they earn consistently higher returns on capital than their competitors, even while acquiring (you might expect it to take a while for big acquisitions to get 'firing' and drag down returns in the interim).  Vertu's lowly valuation in asset terms is also explained - its returns on capital sit stubbornly at a rather low 6%.
This, then, becomes the critical point of the comparison - deducing what the differences are between the businesses that make them earn such different returns. The value in that question is obvious; if Vertu's returns could double to the levels Lookers sits at, the business is worth multiples more - the equity rises to be significantly more than twice as valuable. If the differences between the companies appear to be transient, we might expect competition to drive them together. These are pretty big companies, after all, not specialised niche players.
My next post will focus on that big question, then. What really separates the performance of these businesses, and where are they likely to go?
---
Disclaimer:
As per our Terms of Use, Stockopedia is a financial news & data site, discussion forum and content aggregator. Our site should be used for educational & informational purposes only. We do not provide investment advice, recommendations or views as to whether an investment or strategy is suited to the investment needs of a specific individual. You should make your own decisions and seek independent professional advice before doing so. The author may own shares in any companies discussed, all opinions are his/her own & are general/impersonal. Remember: Shares can go down as well as up. Past performance is not a guide to future performance & investors may not get back the amount invested.
---
---

Vertu Motors plc is a United Kingdom-based automotive retailer. The Company is principally engaged in the sale of new cars, motorcycles and commercial vehicles and used vehicles, together with related aftersales services. It operates a nationwide chain of franchised motor dealerships offering sales, service, parts and bodyshop facilities for new and used cars and commercial vehicles. Its dealerships operate under the Bristol Street Motors, Vertu, Farnell and Macklin Motors brand names. The Company operates a network of approximately 116 sales outlets across the United Kingdom. Its subsidiaries include Bristol Street First Investments Limited, Bristol Street Fourth Investments Limited, Vertu Motors (VMC) Limited, Grantham Motor Company Limited, Vertu Motors (Chingford) Limited and Albert Farnell Limited, among others. more »

Cambria Automobiles PLC is a United Kingdom-based retailer of new and used cars, commercial vehicles and motorbikes. The Company offers finance and insurance, which allows the execution of the transaction along with service plans to maintain the vehicle during the ownership. The Company's brand portfolio comprises Abarth, Alfa Romeo, Aston Martin, Chrysler Jeep, Citroen, Dacia, Ford, Fiat, Honda, Jaguar, Land Rover, Mazda, Nissan, Renault, Seat, Vauxhall, Volvo and Triumph. The Company supplies parts on behalf of the manufacturer brands which the company represents for cars being repaired and as a supplier to other car dealers and independent traders and repairers. The Company also provides accident repair facilities for its customers either through its own accident repair centre in Kent or through sub-contract to other accident repair centers. more »

Lookers plc is engaged in the sale, hire and maintenance of motor vehicles and motorcycles, including the sale of tires, oil, parts and accessories. The Company operates through two business segments: motor distribution and parts distribution. The Company's motor distribution division is involved in the sale of new and used cars, and aftersales activities, including the servicing, repair and sale of franchised parts to customers' vehicles. The Company's motor distribution division consists of around 123 franchised dealerships representing 31 marques from 77 locations. The Company's parts distribution division operates in the independent aftermarket sector of the United Kingdom motor retail market and operates through three operating companies, including FPS, APec Braking and BTN Turbo. FPS is a warehouse distributor of automotive parts. Apec Braking is a provider of dry' braking (pads and discs). BTN Turbo is a distributor of turbochargers and supplier of related value added services. more »