Colombia Focus: Petrominerales, Gran Tierra, C&C Energia and Parex Resources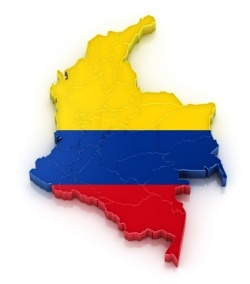 A particular highlight of this year's excellent London First Energy event were a set of ambitious TSX-listed companies looking to have a major impact on the face of Colombian oil exploration.
For those that haven't been following it closely, Colombia has seen dramatically improved security in recent years after more than 40 years of armed conflict, thanks mainly to the efforts of former President Alvaro Uribe. This has improved the investment climate (the sovereign S&P rating is BB+) and, in addition, there has been a strong push to stimulate foreign investment in the country's energy sector. A new petroleum fiscal regime was implemented in 2004, enshrining the Agencia Nacional de Hidrocarbon ("ANH") as the regulatory authority and introducing significantly reduced royalties. As a result, the former SOE Ecopetrol became publicly-held in 2004 and required to compete directly with foreign and domestic companies in exploration bid rounds.
Following these changes, the oil sector received $2.95 billion in foreign investment in 2009 — up from just $1.7 million in 2003. This year, foreign investment is anticipated to increase another 19% to $3.5 billion. Over the next six years, the government expects almost $40 billion to be invested in Colombia's energy sector, so there's a lot of interesting development and activity afoot. [1]
Petrominerales
First up for the Tuesday morning session was Petrominerales, a sizable C$2.5 billion market cap Latin America-based exploration and production company, in which Petrobank Energy and Resources (TSX:PBG) has a majority stake. Canadian-listed (TSE:PMG), the company has 2.1 million exploration acres in Colombia (100% interest) and 9.4 million acres (5.2 million net) in Peru. The business has seen four consecutive years of over 100% production growth, now amounting to production of over 44,000 bopd in Q2 2010.
In Colombia, Petrominerales is producing oil with 17 exploration blocks in the Llanos and Putumayo Basins. Situated in East-Central Colombia, the Llanos Basin is one of the country's most prospective areas and Petrominerales' current exploration focus is on the Deep and Central Llanos. At the heart of its operations is the Corcel Block, where it has drilled 13 wells, 12 of which were successful. The Guatiquia Block (contiguous with the southwest portion of the Corcel Block) is the site of the successful Candelilla-1 and Candelilla-2 wells. Candelilla-1 was drilled and put on production late in 2009. Candelilla-2 and 3 were drilled in early 2010 and are now on production. Cumulative production from the three wells to end August was 5.6 million barrels.
Looking forward, Petrominerales has a significant inventory of over 75 exploration locations and over 70 development locations, and has a significant drilling programme planned for Deep and Central Llanos. Petrominerales is also one of the largest land holders in Peru, with five exploration blocks in Peru in the Ucayali and Titicaca Basins.  The company is planning an initial drilling programme of up to three wells on their Block 126 in 2011. Peru apparently also has an attractive fiscal regime (5% base royalty and 30% tax rate).
While there appear to be no plans to come to London, the company is apparently looking at a dual listing on the Bogota stock exchange, which it expects to complete by the end of the year, joining the likes of Pacific Rubiales (TSE:PRE) and Canacol (CVE:CNE). For more background on Petrominerales, you can listen to the full webcast here.
Gran Tierra
Next up was Gran Tierra, a C$1.69B exploration and production company trading on the NYSE Amex Exchange (AMEX:GTE) and the Toronto Stock Exchange (TSE:GTE). Headquartered in Calgary, the company holds interests in 29 producing and prospective properties in Argentina, Colombia, Peru, and Brazil and has plans for 17 exploration wells planned for 2010/11. Overall, Gran Tierra has 7.7m acres gross (7m net) and 22.1m barrels of proved reserves, from which it is currently producing 14-16k barrels per day net. According to management, Colombia provides the production and cashflow platform, in particular the Costayaco field. However, a further nine exploration wells are planned in Colombia in the near term. This will target net risked resource potential of over 30 million barrels in the Putamayo basin (located in southern Colombia on the Ecuador border). Management characterised Peru as a "high risk high-reward" project with a four well exploration "elephant hunting" program planned in the Maranon Basin. In Brazil, the excitement is centred around the Reconcavo basin where they recently farmed in for a 70% working interest in four blocks. You can listen to the full audiocast by CEO Dana Coffield here. 
C&C Energia
CEO Richard Wallis then introduced C&C Energia Ltd, again Canadian listed (TSE:CZE) - see full webcast here. C&C is a C$420m market cap business with net acreage of 586,909 (nine blocks, seven operated). Formed in 2005, C&C went public in May raising some $65m, having previously seen about $100m in private equity funding, primarily from Denham Commodity Partners.
Special Offer: Invest like Buffett, Slater and Greenblatt. Click here for details »
Focused around the central Casanare area  of the Llanos Basin, the Middle Magdalena Basin and the Putamayo Basin, C&C has 11.8m barrels of reserves. The Company was one of the first to apply a strategy of drilling directional wells, parallel to the fault planes with the purpose of targeting multiple objectives with one well. This approach combined with 3D seismic has resulted in an 85% drilling success rate over the last three years. As a result, it has now reached 7000 barrels per day of production. The company intends to drill 7 exploration and 10 development wells in 2010. The focus is likely to remain on Colombia, although they have looked at some blocks in Peru. The website for C&C Energia has just been launched and can be seen here, with some useful details on the Colombian fiscal regime.
Parex Resources
Finally, we heard from Wayne Foo, President of Parex Resources, a C$392.80m listed (CVE:PXT) explorer and producer headquartered in Calgary but active in Colombia and Trinidad. You can see the audiocast here. Parex originated as a spinout of Petro Andina Resources, a 2003 startup focused on Argentina which grew to 30k barrels a day – the Argentine business was sold to Pluspetrol last year and the Colombian and Trinidad properties (acquired in 2008) were positioned as a separate spinout in the form of Parex. Management hold 15% of the company.
In Colombia, Parex holds 5 blocks in the central Lllanos basin totaling 594,000 gross acres – 4 of which were acquired in the December 2008 ANH round and another (LLA-57) acquired in the June 2010 bid round (they are still awaiting final confirmation from the ANH). Parex recently drilled the Kona-1 well - the first well in Parex's planned eight well 2010 Colombian exploration program. Drilled on Block LLA-16 (50% interest), it reached a total depth of 13,250 feet in June. Kona-1 encountered shows of hydrocarbons during drilling from the Upper C7, Mirador, and Gacheta Formations. Drilling for Kona-2 is ongoing and testing will begin on both wells will begin shortly. 
Recognising the increasing competition for assets in Colombia, Parex is also furthering exploration on its 223,500 acre holding onshore Trinidad. As Trinidad is only 15 kms from Venezuala, this gives Parex a way to play the East Venezuala basin. The Firecrown-1 and Snowcap-1 wells have both hit their primary and secondary targets but they  are awaiting government approval for testing, while the Cribo-1 well is planned for Q4.
Conclusion 
Tuesday was a fascinating whistle-stop tour through the latest developments in Colombian oil exploration. Given the theme, it was a pity not to hear from Amerisur Resources Plc (LON:AMER) or Global Energy Development (LON:GED), both active in Colombia and London-listed. But, for those interested in the space, there are no shortage of plays globally. Other TSX listed companies active in the region include
Petroamerica Oil Corp. (TSX-V: PTA)
Canacol Energy (TSX-V: CNE)
Cap Link Ventures (TSX-V: CAV)
Alange Energy (TSX-V: ALE)
By all accounts, there were 240 active oil contracts and 120 public and private oil companies working in the country as at May this year. And this was before the Colombia government auctioned off a further set of blocks in June this year (78 new areas were allocated, albeit down from the original 96) to the likes of Ecopetrol, Repsol YPF, Shell, Maurel & Prom, Gran Tierra Energy and South Korea's SK Energy, Pacific Rubiales and Canacol Energy
All in all, the strength of the showing at the First Energy event suggests that Colombia will be an exploration frontier worth watching for some time....
There's
value
in the stock market
but do you know where to look?
Get the most concise synopsis of everything that's been proven to work in value investing. If you like your stocks cheap you've found a treasure trove distilled to under 70 pages.
How to find ultimate Bargain Stocks with Ben Graham
How to spot Turnarounds and avoid Value Traps
From Graham to Greenblatt via Piotroski & Lakonishok
How to value stocks and set a margin of safety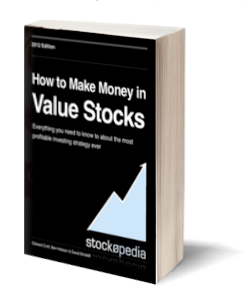 Disclaimer:
As per our Terms of Use, Stockopedia is a financial news & data site, discussion forum and content aggregator. Our site should be used for educational & informational purposes only. We do not provide investment advice, recommendations or views as to whether an investment or strategy is suited to the investment needs of a specific individual. You should make your own decisions and seek independent professional advice before doing so. Remember: Shares can go down as well as up. Past performance is not a guide to future performance & investors may not get back the amount invested.
---
---
Amerisur Resources Plc is a United Kingdom-based company. The Company is engaged in investing in oil and gas exploration and development in South America, principally in Paraguay and Colombia. The Company owns 100% interest in the Putumayo Basin, which is a 14,341 hectare block located in the Putumayo Basin, in the south of Colombia, and has two production wells, Alea-1R and Platanillo-2. As of December 31, 2011, the Company held 100% interests in Fenix. The 24,117 hectare area is located in the Middle Magdalena Basin of Colombia. The Company also owns 100% interest in San Pedro Block and Curupayty Block located in Paraguay. The San Pedro Block covers approximately 800,000 hectares in the North West of the Parana basin. Approximately 1,000 kilometer of two dimensional seismic data has been reprocessed in Bogota, and has been re-interpreted both in house in Bogota and by a geophysical consultancy in Perth, Australia. more »

Global Energy Development PLC is a petroleum exploration and production company focused on Latin America. The Company has operations in Colombia and Peru. On March 23, 2011, it held six contracts five in Colombia and one in Peru. As of December 31, 2010, the Company produced 401,379 barrels of oil. During the financial year ended December 31, 2010, it executed farm-out agreement with Gran Tierra Energy, Inc. (GTE) in relation to a 60% interest in the Peruvian Block 95 Licence Contract (the Contract) with the Company retaining 40% interest in the contract through its wholly owned subsidiary Harken del Peru Limitada. The Company's subsidiaries include Colombia Energy Development Co. (f/k/a Harken de Colombia Ltd.), Harken South America, Ltd., Harken de Peru Holdings, Ltd., Harken del Peru Limitada, Harken de Panama Holdings, Ltd., Harken de Panama Ltd. and Global Energy Management Resources Inc. more »