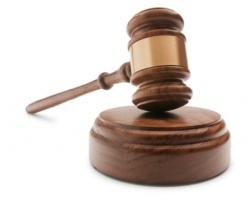 The crash of 2008 was unique. It was not triggered by a war, a shortage of raw materials, a famine or indeed any external factors. It was caused by a massive expansion of credit that was condoned by regulators and the authorities.  When cheap and readily available credit disappeared at the Minsky Moment (when consumers started to reduce debt rather than increase it) in the summer of 2007 it left everyone gasping for money. And no one could quite explain why it wasn't there anymore. One day it was there and the next day it wasn't. Why?
Bizarrely, it might have been the abundance and pervasiveness of the regulatory authorities that increased consumer appetite for debt that created the bubble in the first place. Could it be that the confidence from knowing that "some official has reviewed this product and therefore it is safe" actually put in place the conditions for a boom that had to be followed by a crash? Governments too fell into the trap that regulation was devolved and they need not concern themselves with the nuts and bolts, or even the larger impacts, of financial services. Unfortunately, it is governments, and taxpayers, who now have to cope with the consequences.
Although some fraud was committed the majority of the problems arose from activities that were legal and fully permitted by the regulators. Selling mortgages to people who clearly had no ability, or even intention, of repaying them was allowed.  Banks that were already trading on low levels of capital adequacy were permitted to buy other banks. Investment banks in the US borrowed up to $29 for every $30 they invested, and financed that on loans that could be called at one day's notice.  While IFAs were forced to ask longstanding clients for evidence that they were who they said they were banks were under no obligation to secure evidence that borrowers earned what they claimed.  
Foreign banks offered abnormally high rates of interest to UK depositors in order to fund balance sheets that dwarfed their domestic economy. No regulator seems to have questioned or prevented these or many other activities that at the time seemed odd to many. Even Warren Buffet claims he didn't spot the bubble. Though it is hard to believe he was the only man on the planet not getting junk mail offering cheap finance in 2007?
Despite the abject failure of regulation the cost of maintaining the regulatory bodies has been paid by all consumers. The FSA took in £350m in 2009 and total UK compliance costs must surely exceed £1 billion. Paying for this service gave the public a false sense of security about the soundness of the institutions they were dealing with. Would consumers of financial services have been so eager to make transactions if they knew the provider was unregulated?  Probably not, but the absence of a regulator did not hinder economic development in the past. There were of course spectacular bubbles and crashes before like the South Sea, Tulips and the railways.  It was only in the twentieth century that the concept of regulating finance took solid form.  It would be hard to argue for the total removal of all financial regulation. However, the current system has patently failed and the instinct of politicians to a crisis is simply to introduce more regulation. But the evidence from history suggests that more regulation will not solve the problem.
 So what's to be done?
Any advocate of capitalism would look for a market solution in preference to one imposed by the state. And there is one.  At the peak, or depending on your point of view the nadir, of the crisis the authorities blamed the short sellers and acted to halt short selling. Yet it was people like Mike Burry and Steve Eisman who had actually spotted the incipient problem years before and had already acted on their views by going short. In fact the shorts were probably the only buyers of distressed financial companies during the crisis. Not only had they acted, out of self interest, to bet against the prevailing wisdom some of them went out of their way to tell the bulls they were wrong.
Two things are needed to help regulate the market and thus make it safer for simple investors. One is transparency and the second is the right incentive.  Although Northern Rock did not fully disclose all its data on failing mortgages towards the end of its life most investors knew it was lending more as a percentage of house values than its competitors and that it was reliant on the wholesale market for funding. None of that was illegal. But there was little motivation for an averagely paid FSA official to sniff around and investigate whether the situation could get a lot worse. After all, lots of highly paid executives had strong incentives, like share options, to pretend everything was hunky-dory. In the US a modestly paid ratings agency apparatchik is likely to be outmanoeuvred by a Wall Street executive hoping for a multi-million dollar bonus if a deal works.
The problem is that regulators will always be paid less than the best in the industry so the game is never equal.
What society needs to do is harness the intellectual firepower of firms who take short positions and use that with the balance sheet of the state. That way it can help prevent valuations that reinforce risky behaviour. It was the ability to raise cheap finance to fund high risk trading that helped create the finance. After the crisis broke companies like Lehman Brothers, Northern Rock and Royal Bank Of Scotland Group Plc (LON:RBS) were unable to raise capital when they needed it. If their business models had been challenged earlier valuations might have been lower. In that case the capital would not have been there to fund such high risk activities. As a consequence they might have been obliged to change their balance sheets to use more conservative funding for a less aggressive business. That said, in a bull market the most highly levered company will always do best. Being short in that environment can be painful and expensive, so you need a big balance sheet. Eventually though the rewards will come through and once the crash happens the shorts will make money, and at just the right time to support those that need it.
So all we need do is change the name of the regulatory body to "The Financial Shorting Authority" and reduce its staff to a handful of retired practitioners. They will be mandated to allocate capital to hedge funds to trade as they wish, but for the ultimate benefit of the state, after performance fees of course. To ensure a level playing field each trade that a fund places on behalf of the FSA must be published the following day so everyone can see what is being done on its behalf. The process would naturally be self-funding and the FSA would be able to remit profits back to the Treasury.
One former Chancellor of the Exchequer claimed to have abolished "boom and bust". In reality the business cycle is a part of the modern economy in just the same way as taxes and fashions. Regulation will not eliminate the economic ups and downs, nor will it ever eliminate all fraud and corruption. The best we can hope for is that if someone, or some business, claims to have discovered a new way to make gold from lead that it is subject to the full scrutiny of interested parties.  There is more chance of anomalies and malpractice being discovered if the investigators have the right incentives.  And there is no better motivation in finance than money.
---
Disclaimer:
Past performance is not a guide to future returns. The value of investments and the income from them may go down as well as up and is not guaranteed. An investor may not get back the amount originally invested. For risks relating to specific products, please refer to the relevant documentation for that product.
---
---