Economics & Investing: Risks of a 2008 style crisis are rising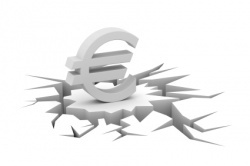 With the European economies weakening fast, left and centre, its capital markets suffering from wave after wave of panic selling, any one of the following threats could set off a 2008-style crisis.
Triple "A" European economies weakening
Supposedly "strong" Triple "A" European countries such as Germany and France have so far pledged tens of billions of Euros in aid to their weaker Euro partners Portugal, Ireland, Greece and Spain. However, they could be called on to spend even more to support Belgium, Cyprus, and the potential biggest crises candidate of all – so far, at least – Italy. But there is a bit of a problem. As I mentioned earlier last week, these once-strong economies are now also sinking fast. In fact, German GDP grew just 0.1 per cent in the second quarter, much worse that its 0.8 per cent growth in the first quarter. France's economy did even worse, flat-lining in the most recent quarter. In the last few days, a possible downgrade in France's AAA ratings, as well as several of its largest banks, due to their immense Greek bond holdings, has spooked the markets. If this were to happen, France may well need to decide to back out from any additional massive bailouts of some of the other even weaker European countries if and when required. Both France and Italy may well decide to sell off part of ther gold holdings, as well as embark on additonal rounds of austerity cut backs. Whether President Sarkozy's target of approximately $17bn in budget cuts to get his country's deficit under control will be enough if and when it loses its Triple A rating is doubtful. 
Greek bailout plan under threat
Greece managed to secure a Euro 109 bn bail-out program out of its European neighbours in July. But, the implementation of this plan is still in serious jeopardy with Finland wanting Greek national assets as collateral for its contribution to the bail-out package. Meanwhile, the bail-out is also contingent on 90 per cent of Greek bond investors agreeing to a debt swap to lower the country's financing costs. Many creditors are baulking to sign up to this. However, if not more creditors agree to this haircut, it could sabotage the entire Greek bail-out. With potential dire consequences for other bail-out programs for Portugal and Ireland.
Are they chasing the wrong problem?
European officials appear to continue to treat the banking problems as a liquidity crisis – short-term cash squeeze. However, many analysts outside of government claim what we have here is a solvency crisis. They claim the banks simply do not have enough capital to absorb losses on the European sovereign bonds they are holding. Either they will have to raise a lot more money or some banks may face outright failure. Lone ranger newly appointed IMF managing director Lagarde confirms that "the need to recapitalise [the banks] is urgent" and that "we could easily see the further spread of economic weakness to core [European] countries, or even a debilitating liquidity crisis".
Eurobond? Nein, danke!
Many regard the idea of issuing Euro bonds – bonds backed by all the Euro zone countries – as one of the last best hopes for a pan-European solution to their spreading credit crisis. The idea behind this is to put the balance sheets of every single Euro-zone country at risk to support the weaker Euro countries. But Germany is having none of it. Not only has Chancellor Merkel all but ruled out increasing the $635bn European Financial Stability Facility, she also remains vigorously against the idea of issuing Euro bonds. The outcome of several forthcoming regional elections in Germany may well lead to a change of policy. Nevertheless, Germany has every reason to be worried about the issue of Euro bonds. If Germany put their balance sheet at risk just to support Greece, Portugal and Ireland, it could drive up German borrowing costs by dozens of billions. What if some of the other European states follow thereafter . . .
In conclusion
We have a painful combination of a lousy economy, collapsing financial stocks, a deepening European debt crisis and, no new credible bail out programs on the horizon. When you put the pieces together, it is very easy to see why the stock market may well re-test its 2009 lows before the year is out.
---
---
---