Fox Davies Capital Update featuring African Eagle Resources, Firestone Diamonds, Goldplat, Hambledon Mining, Orosur Mining, Afren, Range Resources, San Leon Energy, London Mining, Noricum Gold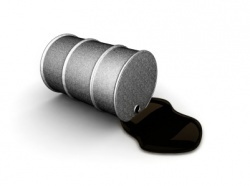 Oil & Gas News
Afren (LON:AFR) plc (AFR LN, 115.0p, ? 4.07%) have announced a new oil discovery at their Okoro East exploration well, offshore Nigeria. The well encountered 549 ft true vertical thickness of net oil pay and 41 ft of net gas pay in reservoir sands of excellent quality. The Okoro East exploration well spudded at the end of last year and had already successfully encountered oil in Tertiary reservoir sands equivalent to those already in production at the Okoro main field. This new discovery signifies promising pay at previously unexplored, deeper reservoir levels and suggests further possible prospectivity at these levels elsewhere on the block. The exploration well is being prepared for testing now that logging operation have been completed and Afren is confident that the discovery?s proximity to the already developed Okoro main field and associated infrastructure will enable efficient monetisation of the discovery.
Range Resources (LON:RRL) Limited (BUY, 27p) (RRL LN, 13.25p, ? 20.45%) together with its joint venture partners, Horn Petroleum Corporation (TSX: HRN) and Red Emperor Resources (RMP LN, 22.0p, ? 6.02%), today announced the spudding of the Shabeel-1 well on the Dharoor Block in Puntland, Somalia. Horn Petroleum, the well operator, is currently preparing to drill ahead to a total planned maximum depth of 3,800 metres. Drilling operations have also commenced on the Shabeel North-1 well with the setting of the 30 inch surface casing and the drilling of a 50 meter pilot hole. The Sakson 501 rig will be used to drill both wells which are expected to take approximately 90 days each for drilling and evaluation. These two wells satisfy the first exploration period minimum work obligations of the Production Sharing Contracts for both the Dharoor and Nugaal Blocks. They are the first oil exploration wells to be drilled in over 20 years in the country.
The Shabeel and Shabeel North prospects are located on a Jurassic aged rift system which is part of the same system that has proven to be highly productive in the Masila and Shabwa Basins in Yemen that contain an estimated 6 billion barrels of oil. Both prospects are very large fault block prospects with internal estimates of Prospective Resources of over 300 million barrels of oil (mean 100% basis), with Range's 20% attributable interest being over 60 million barrels. Source rocks are expected to be rich Jurassic Kimmeridgian shales in the deep portion of the rift immediately down dip from the Shabeel prospects. Reservoirs are expected to be sandstones and carbonates of the Lower Cretaceous and Jurassic systems analogous to Yemen. Cove Energy (COV LN, 133.25p, ? 3.20%), together with the operator Anadarko Petroleum Corporation, today provided an update of the results of the Lagosta 2 appraisal well, which lies 7km north of the Lagosta discovery in the Rovuma Basin Area 1 block, Offshore Mozambique ("Area 1 Rovuma Offshore"), the seventh well in the discovery area. Highlights: Thickest gas pay to date, encountering 237 net meters of natural gas in multi zones; Results support estimated recoverable resource for the WLBC gas complex of 15 to 30 - plus trillion cubic feet (TCF) of natural gas; Pressure readings confirm important reservoir continuity between Lagosta 2, Lagosta 1 and Camarao over a distance of 15.5 kilometers; the arrival of the second drillship (the Deepwater Millennium drillshi), which has arrived in Mozambique to begin an extensive testing programme that will include installing observation gauges and conducting several flow tests to further substantiate the discovered resource.
San Leon Energy (LON:SLE) (BUY, 50p) (SLE LN, 10.5p, ? 8.81%) today announced significant progress on its 100% owned Durresi License (4,208 km2) in Albania. The Company has received the first final processed volumes from its 840 km2 3D seismic survey in late 2011. The survey was processed by Western Geophysical in London with a focus on detailed structural imaging incorporating relative amplitude preservation for the detection of subtle stratigraphic prospects on the flanks of the complex structural setting offshore Albania. Continued processing of the new 3D and existing 2D and 3D seismic for the detection of stratigraphic traps is being performed in the Company's Warsaw office in conjunction with continued detailed subsurface analysis. Initial modelling of the seismic response from existing well data has proven the potential for using seismic amplitude analysis for the direct detection of hydrocarbons. This means significantly reduced exploration risk for prospects. The Company continue to interpret the extensive 2D seismic database (>5,000 line km) over the license and is now integrating the new 3D seismic interpretation. Initial results of the new interpretation has identified several new large oil and gas prospects across the many petroleum systems that exists across the Durresi License. To date, San Leon has identified numerous prospects and leads across the license with unrisked prospective recoverable resources of more than 1 billion barrels of oil equivalent across the proven petroleum systems. Six source rock intervals have been identified with several potential oil reservoirs expected, as well as numerous gas reservoirs. San Leon has also recently signed Confidentiality Agreements with several large E&P companies regarding farming into the license; and continues to receive unsolicited interest from other large E&P companies. As a result of which San Leon have opened the data room early to select companies and have already recently been visited by several companies. Plans to drill the first of a two well exploration program on the block are being made for late 2012/2013.
Mining News
Afferro Mining (LON:AFF) Inc. (AFF LN, 56.5p, ? 0.88%) announced that it has received final approval from the TSX Venture Exchange for completion of the Sale and Purchase Agreement dated 23 December 2011, under which the Company will sell its remaining 38.5% interest in the Putu iron ore project, located in Liberia, to Lybica Holdings B.V., an affiliate of ZAO Severstal Resources.
African Eagle Resources (LON:AFE) plc (AFE LN, 6.0p, ? 6.67%) announced that it has selected atmospheric tank leaching as the metallurgical process method to be employed at its Dutwa nickel oxide project in Tanzania. The atmospheric tank leach flowsheet will be the subject of a pilot test work programme to be performed later this year in Perth, Australia which will support the Dutwa bankable feasibility study due for completion around the end of 2012.
Firestone Diamonds (LON:FDI) plc (FDI LN, 10.63, ? 5.56%) announced that Philip Kenny has resigned as Chairman of the Company in order to pursue other business interests with effect from 16 January 2012. Mr Kenny was a co-founder of the Company and held the position of Chief Executive Officer from the date of the Company's listing on AIM in 1998 until March 2011, when he became Chairman. The Company is pleased to announce the appointment of Lucio Genovese to its Board as non-executive Chairman with immediate effect.
Goldplat (LON:GDP) plc (GDP LN, 10.63p, ? 0.0%) announced that it has poured the first gold from its Kilimapesa Gold Mine in Kenya following the successful commissioning of the Elution Plant. The initial smelt produced a 12.4kg (399 ounces) gold bullion bar which has now been sold to Rand Refinery Limited in South Africa.
Hambledon Mining (LON:HMB) plc (BUY, 15p) (HMB LN, 3.63p, ? 0.0%) reported on its operations for the three months from 1 October to 31 December 2011. Initial contribution from underground ore increased overall Au grade by 22% compared to quarterly results in Q3 2011. Excess waste ore removal is to be completed by beginning of Q2 2012. The fines for tailings Dam 3 has been appealed against and the hearing now set for end January.
London Mining (LON:LOND) Plc (LOND LN, 296.5, ? 1.33%) announced an operations update. Ramp-up of production continues and approximately 57,000t concentrate were produced as of 16 January 2012. The product has a specification of 66.2% Fe, 1.88% silica and 1.02% alumina. Production of 1.5Mt is now targeted in 2012 with 3.5Mt expected in 2013 and 4.6Mt expected in 2014 from Phase 1. The Bankable Feasibility Study is expected at the end of Q2 2012 which considers low cost expansion of Phase 1 to 9Mtpa
Noricum Gold (LON:NMG) Limited (NMG LN, 2.88p, ? 9.52%) announced results from its 2011 1,800m drilling programme at the Rotgülden Project in Austria Best results include 3.1m @ 11.69g/t Au and 44.2g/t Ag from 173.7m, 2.3m @ 2.69g/t Au, 2.28g/t Ag from 180.3m, and 1.5m @ 2.78g/t Au, 2.80g/t Ag from 265.5m. Planning for 2012 resource drilling programme is currently underway.
Orosur Mining (LON:OMI) Inc. (OMI LN, 54.0p, ? 5.26%) announced that Mario Caron has stepped down as Chairman. He will continue as a Non Executive Director. Mr. Ralph Browning, who has been a Non-Executive Director of Orosur Mining since December 2010, will become Executive Chairman of the Board with immediate effect.
Oilfield Services News
Schoeller Bleckmann Oilfield Equipment (BUY) (SBO, EUR 69, ? 4.1%) Preliminary 2011 results were very pleasing and above consensus. Group sales went up by 32% to EUR 407M. Earnings before interest and taxes (EBIT) increased by 80% to EUR 89M with an operating margin of 21.8%, up from 21.2% at the 9 -month stage. Earnings before taxes (EBT) rose 80% to EUR 77M. We believe these results underpin the likelihood of further good results in 2012. SBO is excellently positioned in servicing the major oilfield service companies in the high growth markets of directional drilling, with a dominant competitive market position and niche products based upon proprietary technology. The group has a solid financial position with low gearing and above average margins with room for further expansion.
The valuation does stand at a premium compared with its peer group, trading on a 2012 EV/EBITDA multiples of around 9 times and with a 2012 PE multiple of 19 times. We believe this premium valuation to be justified given the more speciality orientated product portfolio, superior growth opportunities and strong financial position and overall quality of the business. However our DCF valuation still suggests upside potential of around 12%.
--
To unsubscribe, visit: http://research.fdcap.com/_act/get_rcr.php?J8443596807293955038476393319
{~J8443596807293955038476393319~}
---
---
---

African Eagle Resources plc is a United Kingdom based investment company. The Company's objective is to generate an attractive rate of return for Shareholders, by taking advantage of opportunities to invest in the natural resources, infrastructure and services sectors. The Company retains a 10% free carried interest in the Dutwa nickel project in Tanzania. more »

Price

Firestone Diamonds plc is a United Kingdom-based company, which is engaged in diamond mining, exploration and development in southern Africa. The Company focuses on two principal geographic areas: Lesotho and Botswana. The Company's segments include Lesotho, Botswana, and United Kingdom and other. The Company has two mines, Liqhobong in Lesotho where construction of the Liqhobong Mine Development Project is nearing completion and BK11 in Botswana, which remains on care and maintenance. The Liqhobong Diamond Mine is located at the head of the Liqhobong Valley in the Maluti Mountains of northern Lesotho and is operated by Liqhobong Mining Development Company. The Liqhobong has over 11 million carats in reserve. The Company holds interest in the Lahtojoki project in Finland. Its subsidiaries include Firestone Diamonds (Botswana) (Pty) Limited, Liqhobong Mining Development Company (Pty) Limited, Monak Ventures (Pty) Limited and Ilmari Exploration OY. more »

LSE Price

Goldplat plc is engaged in the production of gold and other precious metals, by processing by-products of the mining industry, as well as mining itself. Its segments include Recovery operations, which includes the recovery of precious metals from metallurgical challenging materials and the processing of ore, sourced from other mining operations; Mining and exploration, which includes assets held for commercial exploitation of precious metals and exploration assets held where the commercial viability of the ore resource has not yet been evaluated or is in the process of evaluation, and Administration, which includes activities conducted by holding companies in relation to the Company and its subsidiaries. Its portfolio of assets consists of gold recovery operations in South Africa and Ghana, a gold mine in Kenya and exploration projects in Ghana and Burkina Faso. Its projects include Kilimapesa gold mining project, the Nyieme gold mining project and the Anumso gold mining project. more »

LSE Price