FTSE 100 Market Report: Clinching the Bull Market Case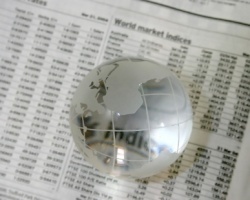 As regular readers will know, I've maintained a bullish stance overall on the key indices throughout 2010, and we've been rewarded with further gains since my last report. Last time, the Dow stood at 11118, and it has climbed to 11382 - very nearly the highest level for the year. The FTSE100 has also advanced from 5675 to 5745 since my last report. Interestingly, for much of the time since the previous report, the markets were moving lower, but once again they have recovered strongly, a sure sign that the bull market - called in these reports in May 2009 - has plenty of upside left in it. I note a nice correlation with the progress of the stockmarkets and the declining clamour from the once vociferous bears (sold-out bulls?)
Two months ago I predicted that the DAX would be the first major index to break out (upwards) from its multi-month trading range. This it duly did, and it has continued to be the leader of the index pack. In my last report, it stood at 6601. It has since advanced to 6947. Like the Dow and FTSE, it also suffered a sharp, albeit relatively small, correction, yet has bounced right back and is a whisker off the year's high.
I said in my last report that the DAX breakout will "act as a precursor for the other indices". The Dow has now cleared the upper boundary of its range, and it is more or less inevitable that FTSE will follow.
The action of the stockmarket indices serves to underline what I said last time about where we are in the cycle. They have been moving higher since March 2009, and I regard most of the movement since then as the first stage (of three) in the bull market. I believe we are now starting the second stage with the breakouts from multi-month consolidations. The second stage should see an increase in participation as one-by-one the bears have to concede that their case is lost. This of course should propel the market onwards and upwards, rewarding the early bulls, or should I say the technical analysts who recognised and understood the significance of the Coppock signal in May last year.
Away from the stockmarkets, it's been a bit trickier, with anticipated weakness in the Dollar materialising only briefly. £/$ was at 1.60 last time, and initially did move higher as predicted, reaching 1.63, but short of the target at 1.68. Since then, however, it has fallen back, and currently stands at 1.58. The chart is in a neutral position right now, so I'll wait for the next development before making any further forecast.
Gold has continued its bull run, climbing to $1414 from $1358 last time. I mentioned a warning sign of a possible final stage in Gold's bull market in my last report, but stressed that we would have to wait for a clear signal on the chart before we try to call any reversal. I said that so far we haven't had one, and this remains the case. The price did shape up for a small head & shoulders top, but never completed it - which in fact is a bullish development. So the situation remains the same - this is still a bull market until the chart gives us evidence to the contrary.
This is my last report for 2010. Once again, I hope the effectiveness of the techniques that I use and teach have been clearly demonstrated by maintaining a bullish stance throughout the year on the key stockmarket indices.
May I be one of the first to wish you a Happy Christmas and a prosperous New Year.
(c) Robert Newgrosh
---
Disclaimer:
As per our Terms of Use, Stockopedia is a financial news & data site, discussion forum and content aggregator. Our site should be used for educational & informational purposes only. We do not provide investment advice, recommendations or views as to whether an investment or strategy is suited to the investment needs of a specific individual. You should make your own decisions and seek independent professional advice before doing so. The author may own shares in any companies discussed, all opinions are his/her own & are general/impersonal. Remember: Shares can go down as well as up. Past performance is not a guide to future performance & investors may not get back the amount invested.
---
---