Have short sellers got it wrong with Home Retail and Mothercare?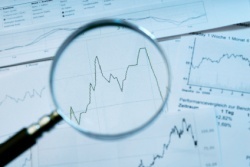 Much has been made this week of the FSA's introduction of a regularly updated list of the most shorted stocks in the UK – and who is shorting them. Brought in as part of the EU's new disclosure regime for short selling, it's the sort of list that offers journalists in particular an almost endless pot of feature ideas. 
Unsurprisingly, there has been no shortage of venom directed at the 'ruthless' hedge fund traders behind these shorts, and the chaos they can cause. That's one way to see it - although as James Montier has argued: "Vilifying short sellers is the equivalent of punishing the detective rather than the criminal."
Under the new rules, investors holding short positions worth more than 0.2% of a company's share capital have to tell the regulator. When the position exceeds 0.5% of the shares, then the details are made public. While this sort of disclosure may add more transparency to these sorts of trades, the usefulness of the list is still limited by its opacity. For instance, the list doesn't easily distinguish between when short positions are opened, closed or changed. Inevitably it also only tells one side of the story; institutions can hold long and short positions simultaneously – so this list might not give an accurate view of what each money manager really thinks. Be that as it may, what does emerge is a general view of the types of companies and sectors that professional traders think are heading for trouble – and retailers really stick out. 
Christmas carnage 
In a fragile economy where consumers are still struggling, it seems that short sellers think Christmas will bring only disappointment to some of the biggest names on the High Street. Among them, Home Retail (LON:HOME) (the owner of Argos and Homebase) and Mothercare (LON:MTC), the children's merchandise retailer, are notable. Both are currently attempting major reorganisations in the face of changing markets and stiff competition. In response, both have seen their share prices rise in recent months. So could the shorters have got it wrong? 
The recent experience of electronics chain Comet proves that failure to adapt to changing consumer habits can be fatal. At Home Retail, whose Argos website is the second most visited internet retailer in the UK (after Amazon), the nettle seems to have been grasped this year. The age-old catalogue model looks destined to be recycled into a far more internet-friendly approach, albeit with stores. One of the questions will be whether the group can get that transformation done quick enough and in a way that consumers respond to. Currently, more than 11% of its stock is being shorted, which suggests that many traders think it can't do it. But the shares have displayed double-digit relative strength against the market for 12 months even in the face of declining sales figures last year. The stock has risen by around 18p to 111p in just over a month. 
Mothercare meanwhile, has been performing much better abroad than at home in recent years. While the brand holds kudos internationally, its portfolio of domestic out-of-town stores has been letting it down. As the father of two young children, I confess that Mothercare has in the past been a great place to check out buggies and suchlike before buying them cheaper on the internet. The group has long been trying to slim down its UK store base and the introduction of a slicker web site has helped to get the UK business growing again – which sent the shares from 200p to 300p last month. That won't be welcome news to the two funds that are currently shorting an aggregate 3.76% of the company's stock. 
Like most of the retailers on the FSA short selling list, Christmas is going to be vital this year for Home Retail and Mothercare (as it always is). On the upside, both groups seem to have at least some idea of where their problems lie and are trying to fix them. So the question is whether they can do enough to reshape their businesses and continue to win the faith of investors or whether the shorters, sensing inevitable decline, have called it right. 
For those that are interesting in understanding shorting in more depth, we discuss some of the better approaches to doing it here and here. Of course, it's important to be aware of the risks of short selling. Unlike long investing, there's the potential for (theoretically) infinite losses coupled with the risk that comes with the use of leverage. Interestingly, in the year to date, the five short screens that we're tracking are all in negative territory in the year to date, with the worst (or rather best) performing screen down 23.5%. None of those screens mentions Mothercare or Home Retail. 
There's
value
in the stock market but do you know where to look?
Get the most concise synopsis of everything that's been proven to work in value investing. If you like your stocks cheap you've found a treasure trove distilled to under 70 pages.
How to find ultimate Bargain Stocks with Ben Graham
How to spot Turnarounds and avoid Value Traps
From Graham to Greenblatt via Piotroski & Lakonishok
How to value stocks and set a margin of safety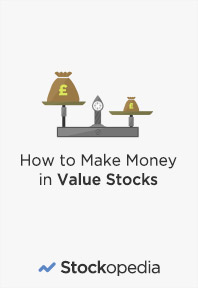 Disclaimer:
As per our Terms of Use, Stockopedia is a financial news & data site, discussion forum and content aggregator. Our site should be used for educational & informational purposes only. We do not provide investment advice, recommendations or views as to whether an investment or strategy is suited to the investment needs of a specific individual. You should make your own decisions and seek independent professional advice before doing so. Remember: Shares can go down as well as up. Past performance is not a guide to future performance & investors may not get back the amount invested.
---
---

Home Retail Group plc is a United Kingdom-based home and general merchandise retailer. The Company's segments include Argos, Homebase and Financial Services. Argos is a digital retailer, which sells products through its 755 stores, Website and mobile applications. Homebase is a home enhancement retailer and offers a range of home improvement products in a differentiated store environment. Its Financial Services business works in conjunction with Argos and Homebase to provide its customers with the credit offers to drive retail sales. The Company offers a range of over 90,000 products across home and general merchandise. The Company's portfolio of own brands include Habitat, Heart of House, Bush, Alba, Chad Valley and Odina. The Company's subsidiaries include Home Retail Group (UK) Limited, Argos Limited, Argos Distributors (Ireland) Limited, Homebase Limited, and Homebase House and Garden Centre Limited, among others. more »

Mothercare plc is a United Kingdom-based retailer for parents and young children. The principal activity of the Company is to operate as a specialist multi-channel retailer, franchisor and wholesaler of products for mothers-to-be, babies and children under the Mothercare and Early Learning Centre (ELC) brands. The Company's operating segments include the UK business and the International business. The UK business segment includes the United Kingdom store and wholesale operations, catalogue and Web sales. The International business segment includes franchise and wholesale revenues outside the United Kingdom. Its clothing and footwear product includes ranges for babies, children and maternity wear, home and travel includes pushchairs, car seats, furniture, bedding, feeding and bathing equipment, and toys are mainly for babies. It operates in the United Kingdom through its stores and direct business, and across the globe in approximately 60 countries through its franchise network. more »