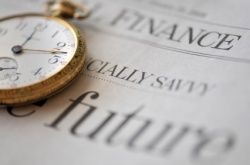 Alexon Group (LON:AXN)  (AXN, 21.25p, £31.26m)is the ladies clothing retailers trading under six womenswear brands. Weak consumer confidence and uncertainty surrounding the UK economy drove l-f-l sales down 5.4% for the 19 weeks ended 12 June 2010. An increase in promotional activity drove margins to also decline in the period. We are disappointed by the group's performance, especially when comparing it to its peers. The group is focussing on turning around the business. The benefits of the some store refits, expansion of retail outlets (opened 34 new outlets) and invest in online capabilities are slowly beginning to bear fruit. The group still has a long way to go. The remainder of the year will continue to be challenging with high unemployment, the World Cup, increases in taxes and interest rates and a possible double-dip, all negatively impacting consumers spending. For the current financial year, the market forecasts a PBT range of £1.0m - £5.0m and EPS of 0.8p – 5.1p. We believe the results are likely to be at the lower end of the forecasts. 2012 will be the key year to represent the benefits of the turnaround strategy. We reiterate our HOLD recommendation.
Caspian Hldgs (LON:CSH) (CSH, 0.45p, £1.65m) In an operational update Caspian has highlighted its interest, via 50% Black Gold Inc shareholding, in US on-shore oil production. Black Gold is acquiring leases in low volume production "sipper" wells with existing infrastructure, initially in the Irvine field in Kentucky, and already has several wells producing some 90-100 barrels or oil per month. Black Gold has recently installed a central gun barrel oil/water separator and expects meaning cashflows to be generated as production increases. Caspian is pursuing other such opportunities already identified. The group is continuing to fight the Kazakhstan's Supreme Court's ruling confirming the revocation of Taraz LLP's rights to the Zhegeldy oil field, any success will fall to the bottom line as the group has fully written down the value. The group also announced a £0.2m placing at 0.25p, including £50,000 from Executive Chairman Michael Masterman whose shareholding will increase to 36.24%. SPECULATIVE BUY. N.B: HB Markets act as broker to Caspian Holdings.
Chaarat Gold (LON:CGH) (CGH, 43p, £48.55m) Management has stated that operations in Bishkek in Bishkek and the North West of the country are unaffected by the developments near Osh in the south of the country. At least 97 people are said to have been killed in outbreaks against ethnic Uzbeks with more than 1,200 wounded. Russia is said to have sent troops over to help stem the violence. This is the latest development in a country recently rockedby political instability and violence. We maintain some caution on Chaarat but point that the violence is occurring 300km from its administrative operations and further form it mine. We will monitor the situation. HOLD
Cml Microsystems (LON:CML) (CML, 69.5p, £10.39m) Finals to March 2010 saw revenues of £18.02m (£16.09m) with gross profits up 22.5% to £12.49m (£10.2m) a gross margin of 69.3% (63.4%) and a loss before tax reduced to £0.39m(loss £2.09m). The group ended the period with a reduced net debt of £2.09m (net debt £3.87m), reflecting healthy underlying organic cash generation with profits reported after £3.75m of amortised development costs. Storage products grew 40% to become 40% of revenues, with new design wins widening its customer base. Wireless grew 3% to represent 41% of revenues with a wider RF portfolio for this year and Telecom was down to 13% of revenues but with growth opportunities still ahead. H2 was significantly stronger with £10.84 of revs (H1 £7.18m) with a return to underlying operating profits of £1.00m (loss £0.99m) and the group reports the strength is continuing into the current year. Cautious forecasts will look for £1m PBT with little taxation, implying 6.7p EPS, with the potential to upgrade on continued strength, putting the group on a prospective of 10.4x, relatively cheap for a semiconductor related business, BUY to the 13x level or a price target of 87p.
Innovise Plc (LON:INNO) (INNO, 23.5p, £9.20m) Interims to 31 March 2010 report revenue growth of 76% to £7.9m (H109: £4.5m) driven by the integration of three acquisitions made in 2009. However, lower gross margins of 38.7% (H109: 51.8%) due to a shift in the sales mix from consulting and support to lower margin license re-sale activity, coupled with a 55% higher cost base, reduced adjusted PBT to £0.48m (H109: £0.60m) and adjusted EPS to 0.9p (H109: 1.3p). We are disappointed by the results. Net debt deteriorated to £2.13m (FY09: £1.97m) due to 1) capex fit out on Slough office, 2) high levels of growth in the more capital intensive ESM division, and 3) a general deterioration in payment terms as customers react to the recession and liquidity constraints by negotiating more favourable terms. Although trading conditions have somewhat improved in recent months, we expect the IT services market to remain challenging for the remainder of the year. Despite an encouraging sales pipeline, we believe the current 2010 PBT and EPS estimates of £1.5m and 2.53p respectively are optimistic. We expect the market to downgrade estimates. We believe c.2p of earnings for the current financial year and 2.5p for 2011 is more sensible, which puts it on 11.8x and 9.4x respectively. We believe the group is fairly priced and reduce are recommendation to a HOLD.
Nationwide Accident Repair Services (LON:NARS) (NARS, 78p, £33.69m) - AGM statement. Trading since the beginning of the current FY has been encouraging. On 30 April NARS reported a major multi-year contract with a leading insurance group & on 18 May the acquisition of a bodyshop in Newcastle increasing both its insurance and fleet & retail repair business. The company is increasing business development expenditure by c. £1m to expand Nationwide's mobile repair capability. Formal launch of rebranded & expanded mobile repair services will take place later this summer. Board views prospects with confidence. Nationwide remains well positioned for growth given strong cash flows, a robust balance sheet with substantial net cash (£8.3m at 2009 Y/E). The FY dividend of 5p is a 6.4% historic yield which is the same estimate going forward. The FY rating of 8.8x is reasonably full but dividend attractions and the strong cash position and growth prospects suggest the stock is still worth of a BUY rating.
NEOVIA Financial (LON:NEO) (NEO, 52.5p, £62.96m)has signed a contact with bet-at-home.com & 5 other gaming merchants for payment processing solution Neteller (LON:NLR) e-wallet & Net pre- paid card. Frankfurt listed bet-at-home-com is a leading European online gaming & sports betting company with 2m registered users with particular penetration in Eastern Europe & German language countries. Further good progress. While we retain some caution given last year's result. The rating is beginning to look attractive. HOLD for now.
N.W.F Group (LON:NWF) (NWF, 87p, £40.83m) In a statement for the year ending March 2010, the group reports trading ahead of expectations, resulting in a record year. The group has also secured long term financial backing from a bank with facilities totalling £51m. Food distribution will report a record result with efficiencies and resilient ambient product volumes. Feeds distribution has seen a stronger second half, ensuring a performance in line with the year expectations. Fuels had a very strong performance thanks to good service levels throughout the severe winter period. Forecasts around £6.8m PBT would give EPS 10.1p, putting them on a soon to be historic 8.6x PER, but a key attraction remains the forecast full year dividend around 4.3p – a yield of 4.9%. BUY with a 101p price target.
Oxford Instruments (LON:OXIG) (OXIG, 270p, £133.84m) Finals to March saw revenues rise marginally to £211.5m (£206.5m) with maintained gross profits of £90.6m (£90.7m) with an underlying operating profit of £14.7m (£13.1m) with reported PBT of £18.1m (loss £9.3m) and an underlying PBT of £11.9m (£11.1m). Adjusted EPS grew to 17.8p (14.8p) aided by a tax charge lower at 27% (35%). The group held its DPS at 8.4p with net debt falling to £10.4m (net debt £28.3m) due to organic cash generation. Underlying operating profits in Nanotechnology fell to £8.2m (£8.6m) on revenues of £101.5m (£93.8m), with Industrial profits returning to a £1m operating profit (loss £1.3m) on revenues down to £71m (£75.1m) with Service revenues increasing to £39m (£37.6m) but with operating profits lower at £5.5m (£5.8m). However a major swing was a move from loss of £9.3m on derivative instruments to a gain of £10.7m. The order book grew to £102m, though excluding the large ITE order, the underlying position still increased by £5.4m. Rationalisation savings boosted the year by some £9m, with a further £4m to be seen this year. Growth of some 15% would imply underlying PBT around £13.7m, or EPS of some 20.4p, putting the group on a prospective PER of 13.2x with a yield of 3.1% (based on a held DPS). We see some upside to around 15x over the year, suggesting a price target of 306p, just sufficient to maintain the BUY.
Serabi Mining (LON:SRB) (SRB, 1.375p, £4.51m) the federal environmental agency (IBAMA) has suspended mining at Palito (limited open pit mining of the surface oxides). The operator has been found non-compliant with 2 terms of its license; failing to submit on time its 'Cadastro ambiante (environmental) rural' & monitoring programme of flora and fauna. The underground mine remains on care & maintenance. Planning for the exploration programme is unaffected for now. The company is appealing the decision, it had been dealing with SEMA (an offshoot of IBAMA) on an informal basis but IBAMA has overriding responsibility. Very disappointing newsflow, the company is expecting to be able to lift the suspension in relatively short order but a decision on the fine is likely to take longer. IBAMA has proposed a fine amounting to c. $2m, hugely material to Serabi
(it had $4m cash in hand at Y/E & was expending c. $1.5m though we were expecting expenditure to ramp this year). We cut to HOLD in light of increased risk & uncertainty.
Sopheon (LON:SPE) (SPE, 7.75p, £11.28m) - The AGM update. The company has secured 14 new & extension license orders since the start of the year. Total licensed customers now number 173 with annual recurring revenues at £3.9m. FY contacted revenue visibility now £6.0m.This group is cautiously optimistic of the market & may exceed last year's first half depending on several prospect opportunities which have the potential to fall in Q2, but this suggests some slippage is possible. HOLD
---
Disclaimer:
HB MARKETS DISCLOSURES
The analyst may have a personal holding of the securities issued by the company, or of derivatives related to such securities.
HB Markets plc or an affiliate may own more than 5% of the issued capital of the company.
HB Markets plc or an affiliate may be party to an agreement with the company relating to the provision of corporate broking services, or has been party to such an a greement within the last 12 months. Our corporate broking agreements include a provision that we will prepare and publish research at such times as we consider appropriate.
HB Markets plc or an affiliate may have been a lead manager or co-lead manager of a publicly disclosed offer of securities for the company within the last 12 months
HB Markets plc may be a market maker or liquidity provider in the securities issued by the company
Please check with our advisers 020 7382 8384 if you are concened with the above material interests prior to acting upon this information.
RISK WARNING NOTICE
All investments are speculative and prices may change quickly and go down as well as up. Past performance will not necessarily be repeated and is no guarantee of future s uccess. There is an extra risk of losing money when shares are bought in some smaller companies including "penny shares". There can be a big difference between the buying price and the sel ling price of these shares and if they have to be sold immediately, you may get back much less than you paid for them or in some circumstances, it may be difficult to sell at any price. It may also be difficult for you to obtain reliable information about the value of this investment or the extent of the risks to which it is exposed. Where a company has chosen to borrow money (gearing) as part of its business strategy its share price may become more volatile and subject to sudden and large falls. This investment may not be suitable for all investors, and clients should carefully consider their own personal financial circumstances before dealing in the stock market, particularly those on fixed incomes or approaching retirement age. If you have any doubts you should seek advice from your investment adviser or your broker at this firm.
AIM: The Alternative Investment Market (AIM) is market designed primarily for emerging or smaller companies. The rules of this market are less demanding than those of the official List of the London Stock Exchange and therefore companies quoted on AIM carry a greater risk than a company with a full listing.
MATERIAL INTEREST
We endeavour at all times to ensure that our research is clear, fair and not misleading, however, we do not hold our research out as being impartial and it should not be v iewed as wholly objective since HB Markets plc (including its parent company and its subsidiaries, their directors, officers or employees) may have or previously held a material intere st in the company which is the main subject matter of the research note, or any other company mentioned, and may be providing or have provided within the previous 12 months significant advice or investment services in relation to any company or a related company referred to in this document, or any other associated document. This document has been prepared and issued by HB Markets plc on the basis of publicly available information, internally developed data and other sources believed to be reliable. Whilst all reasonable care is taken to ensure that the facts stated are accurate and the opinions given are fair and reasonable, neither HB Markets plc nor any director, officer or employee shall in any way be responsible for its contents. This document is intended to provide clients with information and should not be construed as an offer or solicitation to buy or sell securities.
---
---

Oxford Instruments plc is a provider of technology tools and systems for industry and research. The Company operates through three segments: Nanotechnology Tools, Industrial Products and Service. The Nanotechnology Tools segment offers technology products serving research customers in both the public and private sectors. The Industrial Products segment contains a group of businesses supplying technology products and components manufactured in medium volume for industrial customers. The Service segment contains the Company's service, rental and refurbished asset sales business. Its NanoAnalysis business delivers solutions and services that enable materials characterization and sample manipulation at the nano scale. Its products are used on electron microscopes and ion-beam systems in academic institutions and industrial applications, including semi-conductors, renewable energy, mining, metallurgy and forensics. Its products include AZtecOne and X-Max Extreme detector, among others. more »

LSE Price

Alexon Group plc is a United Kingdom-based engaged in ladies clothing retailer, The Company has six brands across the United Kingdom and Europe in over 990 outlets. The principal activity of the Company is the retailing of ladies clothing. Its outlets include Alexon, Eastex, Ann Harvey, Dash, Kaliko, Minuet, Clearance outlets and Web shop. Ann Harvey is designed for women with curves, offering a range contemporary large ladies' fashion clothing to flatter sizes 16-32. The Ann Harvey range of women's outsize clothes, jackets and coats. Minuet Petite offers a range, which features luxurious fabrics, coordinated with original prints in colour palettes. Dash offers a classic and modern collection for all occasions. The Company wholly owned subsidiary is Alexon International Limited, which is engaged in women wear. Alexon International Limited trades as Alexon, Eastex, Dash, Ann Harvey, Kaliko, Minuet, and MEAD manufacturing. more »

Price