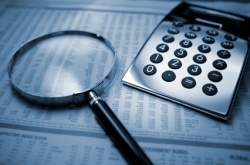 Some of those quality blue chips that occasionally offer themselves up at decent yields have been looking fully valued of late. With the FTSE closing at 6,154 last week, its highest level since May 2008, it sometimes feels like some of my best ideas are running away from me.
Take Reckitt Benckiser (LON: RB.) for example, a company which I admire as it has proved exceptional at generating shareholder value over many years, delivering excellent earnings and dividend growth from a combination of its strong portfolio of everyday consumer branded products and good management. I tend to keep quality shares like this on a watch list and try to patiently accumulate them whenever the yield looks attractive relative to the market. I see from my records that my last purchase of Reckitt Benckiser was in April 2011 when the share price took a small tumble following the resignation of its well respected CEO, Bart Becht, when it was available on a yield of 3.7%. But with the share price having increased by over 30% since then and the dividend growth slowing down, its yield of now barely over 3% holds less appeal. It's a similar story for other quality consumer staples such as Unilever (LON: ULVR) and Diageo (LON: DGE). Quality or not, no share is worth paying any price for and the value investor in me (or miserliness if you like!) will begin to shy away when those yields drop below that of the market. It usually means there are better ideas out there.
As shares move in and out of fashion and fortunes change, it is always worth keeping an eye out for new ideas. Sometimes I will read the financial news and be inspired to look into a company, but more often than not my research will initiate from a simple share screen.
Share screeners
There are just too many listed companies out there to manually wade through for ideas. There's about 600 in the FTSE All Share alone, but taking into account other listed companies and AIM shares, never mind the possibility of international shares, there are potentially thousands to choose from. Fortunately, with modern technology, share screening has become a lot easier in recent years as there are many online resources to help us look up lists of shares and have some way of whittling them down to a more manageable size to serve as the basis for further research.
From what I have seen, probably the best site we have in the UK for this is one to which I contribute some of these blog posts, namely Stockopedia. Not only do they have lots of ready made screens mimicking strategies of well known "gurus", you can also create your own bespoke screens selecting from a vast array of fundamental ratios. There are also some free sites offering screening possibilities, such as Digital Look, as well as very basic options on sites such as the Financial Times.
A high yield screen
Armed with Stockopedia then, I'm going to run a screen for high yield shares. Dividend investing isn't all about the yield though: we want to ensure that the dividend is sustainable and will hopefully grow. So I'm going to try the following 5 criteria:
1. Dividend yield (trailing 12 mths) > 3.5%. The FTSE All Share's yield at the end of last week was 3.43% so this will pull out shares with yields higher than the market (see this article for how to obtain the market yield data).
2. Dividend cover > 1.6. Companies which are paying out too high a proportion of their earnings as dividends not only risk not being able to afford the dividend if trading worsens, but they also have less retained profits to reinvest for future growth. So I will limit the screen to those companies paying out no more than about 60% of their earnings i.e. a dividend cover of >1.6
3. Dividend growth streak > 5. I want to ensure that there is a good record of dividend growth. The longer the better, but we will select at least 5 years.
4. Net debt < 3 x net income. I don't like debt. Companies with strong balance sheets will generally be able to keep paying out dividends for longer if trading deteriorates. Otherwise, they may be forced to reduce borrowings which can lead to dividend cuts. A great feature on Stockopedia is the ability to compare two ratios, multiplying one of them by a variable of your choice, which I'm going to utilise here. Whilst there are various other ways of analysing debt, such as gearing and interest cover, I'm going to stick to companies whose net debt is less than 3 times net profits.
5. Market cap > £100m. Last but not least, I'm going to exclude very small companies, in this case any with a market cap of less than £100m.
Those meeting the above criteria, please step forward
Running the above screen today and excluding secondary listings and investment trusts gives a shortlist of 18 shares which is a much more manageable number to look into. Sorted by yield the 18 shares passing all criteria were as follows:
A quick review of the results
Looking down the list I can see some well known companies, some of which are already in my high yield portfolio such as Astrazeneca, BAE Systems, Carillion and Tesco, as well as other well known names such as Morrisons, Greggs, N Brown and Mitie. Most of these I have at some stage in the past carried out more detailed research.
But there's one name in the list which I haven't done much research on before and that is Albemarle & Bond (ABM) which is the smallest on the list by way of market capitalisation but has the second highest yield at 6.3%. ABM is an AIM listed company with a chain of pawnbrokers in the UK and a quick look at Stockopedia's excellent "stock report" confirms that in the last 5 years it weathered the downturn particularly well by increasing revenues at a compounded annual growth rate of some 29% and earnings and dividends per share have both grown at approximately 20% per annum. Earnings are however forecast to decline by around 23% for the year to June 2013 and I can see that the concerns over current trading have led to a significant decline in the share price over the last year, from a high of 372p to a low of 200p, with the price currently at 202p.
The company's business clearly benefited significantly during the recession as a result of a number of factors such as the surging gold price leading to more gold buying activity and its customers needing short term cash advances during harder times. The question then is whether the dividend looks to be sustainable going forward and whether trading will stabilise after a difficult 2013. From here I will head off to the company's website and learn as much as I can about the company, in particular reading the directors' commentary in the last annual report and all trading announcements since last year end to better understand the factors behind the current difficulties. I'll also do a multi year review of the accounts and look at some other important factors for dividend sustainability such as free cash flow generation.
Don't forget that screening is only the start of your research and not to be relied on by itself. But here we see the benefit of a regular share screen: subject to a bit more research I might have just uncovered a nice little contrarian opportunity. Happy screening!
Disclaimer:
As per our Terms of Use, Stockopedia is a financial news & data site, discussion forum and content aggregator. Our site should be used for educational & informational purposes only. We do not provide investment advice, recommendations or views as to whether an investment or strategy is suited to the investment needs of a specific individual. You should make your own decisions and seek independent professional advice before doing so. The author may own shares in any companies discussed, all opinions are his/her own & are general/impersonal. Remember: Shares can go down as well as up. Past performance is not a guide to future performance & investors may not get back the amount invested.
---
---

Tullett Prebon plc is a United Kingdom-based interdealer broker. The Company acts as an intermediary in the wholesale over-the-counter and exchange traded financial and commodity markets, facilitating the trading activities of its clients, in particular commercial and investment banks. It operates in the Europe and the Middle East; Americas, and Asia Pacific segments. It covers five product groups: Fixed Income Securities and their derivatives; Interest Rate Derivatives, Treasury Products, Equities and Energy. The Company operates a hybrid voice broking business, where brokers, supported by screens displaying historical data, analytics and real-time prices, discover price and liquidity. The Company also operates an information sales business, Tullett Prebon Information, which collects, cleanses, collates and distributes real-time information to data providers, and a Risk Management Services business, which provides clients with post-trade and multi-product matching services. more »

Albemarle & Bond Holdings PLC is a United Kingdom-based company. The Company's services include pawnbroking, gold buying, cheque cashing, travel money and western union. The Company sells luxury watches, gold jewellery, silver jewellery and diamond jewellery. more »

AstraZeneca PLC (AstraZeneca) is a global biopharmaceutical company. The Company discovers, develops and commercializes prescription medicines for Cardiovascular and Metabolic diseases; Oncology; Respiratory, Inflammation and Autoimmunity, Infection, Neuroscience and Gastrointestinal. The Company's medicines include Crestor for managing cholesterol levels; Seloken/Toprol-XL for hypertension, heart failure and angina; Onglyza for Type 2; Iressa for lung cancer; Faslodex for breast cancer; Zoladex for prostate and breast cancer; Pulmicort for asthma; Symbicort for asthma and COPD (chronic obstructive pulmonary); Nexium for acid-related diseases; Seroquel XR for schizophrenia, bipolar disorder and depressive disorder, and Synagis for RSV (respiratory syncytial virus), a respiratory infection in infants. The Company's pipeline includes 133 projects, of which 118 are in the clinical phase of development. AstraZeneca operates in over 100 countries. more »