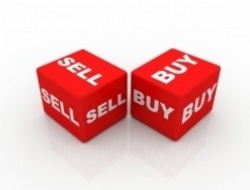 Whilst the services provided by IG Group are probably an anathema to a long term dividend investor, its shares nevertheless merit some attention for those seeking income and growth.
IG Group Holdings plc (LSE: IGG) is a leading provider of financial spread betting and contracts for difference (CFDs). The company was re-floated on the London Stock Exchange in May 2005 after being taken private by the venture capitalists CVC Capital Partners only two years prior. The business was however established in 1974 as the UK's first financial spread betting company, initially under the name 'Investors Gold' Index, as its first service was to allow people to trade the price of gold as an index. Several years later they offered spread betting on the FT30 index although it took until 1995 to become the first UK company to allow spread betting on individual company shares. In 1998, with the advent of the internet, their online dealing platform was launched.
Today IG Group is a member of the FTSE250 with a market capitalisation of £1.5bn. Since the re-flotation in May 2005, the company has seen an impressive growth in revenues, earnings and dividends as seen from the chart below.
Over the 7 year period from 2006 to 2012, net trading revenues advanced at a compounded annual growth rate of 27%, with earnings and dividends per share at a CAGR of 23% and 26% respectively. (Note: 'net trading revenues' have been used for comparability – as from the 2011 accounts statutory revenues were grossed up for brokers' commissions).
The acquisition that went wrong
The obvious anomaly to question in the above chart is the basic loss per share that was reported in 2011.
The reported loss in 2011 resulted from a total charge for exceptional items of some £153m (pre-tax) which largely comprised a write off of the whole of the goodwill in connection with the group's Japanese business. 'Goodwill' is an intangible asset created in the balance sheet in order to account for the difference between the amount paid for a business and its net asset value and accounting standards force companies to constantly review the amount of this goodwill to ensure that it remains "recoverable" i.e. its value is supported by the expected future discounted cash flows from that particular business unit. So whilst a write down of goodwill is sometimes considered fairly benign in nature, largely because it is a 'non cash' item, it can be indicative that management have either overpaid for an acquisition or trading conditions have clearly deteriorated from what was projected at the time of acquisition. Sometimes of course the latter can just be an excuse for the former, although in the case of IG Group there appeared to be specific circumstances surrounding the Japanese business.
In fact the only major acquisition of note in the above period was that in October 2008 of FXOnline, a leading privately-owned Japanese online retail FX trading company which was acquired with the objective of launching CFDs and binary options. The company was acquired for £118m, which was partly paid for by an £81m share placement, creating goodwill on acquisition of £87m. However, in 2010/11 IGG reported that regulatory changes in Japan had led to leverage restrictions on forex and equity indices which was severely impacting revenues. And thus we see the impact of one of the greatest business risks to this industry: regulatory changes.
In the last financial year however Japan contributed only a minor proportion of the group's net trading revenues which are still dominated by the UK market where the company is the largest provider of spread betting and CFDs. The UK contributed 52% of revenue with the remaining revenues coming from Australia – 16%; Europe – 20%; Japan – 4%; and Rest of World (comprising South Africa, Singapore and the US) – 8%. Whilst the group aims to build its active client base in these existing markets it continues to explore new terrorities where the market is big enough and where the regulatory environment allows. It should be noted for example that online gambling in the US is illegal and spread betting falls into this category. As a result there is only a limited product offering in the US through their brand 'Nadex' (The North American Derivatives Exchange).
Current trading
Companies displaying high levels of growth over a number of years inevitably become a victim of their own success at some point as 20%+ growth rates don't tend to last very long. The company clearly performed very well during the downturn as the nature of the business thrives on market volatility. However, up against tough comparatives from last year (August 2011 was a record month) and less volatile market conditions the company gave the following outlook when it announced results for the year ended 31 May 2012:
Revenue in the first six weeks of the current financial period has been lower than the same period last year, as dull markets in this period have presented our clients with fewer trading opportunities. As we have previously commented, comparatives are increasingly challenging for the remainder of the current quarter and the beginning of the next. Against this backdrop, revenue this year is forecast to be more weighted towards the second half than historically. Under normal market conditions, we continue to expect modest growth in revenue for the year as a whole.
This outlook was reflected in the first quarter's Interim Management Statement released on 11 September which reported an 18% fall in group revenues – with a fall across each geographic segment – and comprising a fall in both the number of active clients and revenue per client.
Valuation
IGG's share price closed at 417p at the end of last week which is a near 250% increase over the May 2005 flotation price of 120p. However, given the difficult trading conditions referred to above the share price has shown weakness since the beginning of 2012: it is down 13% against a FTSE250 which has advanced 15%, with a continuing downward trend in recent weeks.
At 417p IGG sits on a trailing PE ratio of 11.1 and dividend yield of 5.4% and so the yield is clearly attractive for income seekers. As ever, sustainability of the dividend is key, and whilst the dividend cover based on diluted earnings is only 1.67 times, this is consistent with the company's stated dividend policy of paying out 60% of its earnings. There is very little difference in PE and yield on a forward looking basis from the point of view of analysts' estimates – both earnings and dividends are forecast to be flat for 2012/13.
Plus a thing of real beauty…
But one of the big attractions of IGG from a valuation and risk perspective is its balance sheet. Not only does it have a net cash position, but it has the ultimate version of net cash, namely no debt at all (well, apart from a negligible amount of redeemable preference shares). Now that's a thing of beauty as far as I am concerned.
At the year end, excluding cash held in client accounts, the company had cash balances of £228m – about 15% of the current market capitalisation. It should also be noted here that the company is supervised by the FSA and must comply with the regulatory capital resources requirement (CRR) set by them. In 2012 the company's total capital resources increased from 294% to 330% of CRR. It seems therefore that some of the cash balances are surplus to requirements which supports dividend sustainability.
Return on equity and cash flow
The company is able to sustain a good level of growth even with its relatively high payout ratio as a result of its strong return on equity. Before I go any further on return on equity, I need to sound a note of caution. Given that return on equity is expressed as net income over average shareholders' equity, the denominator can be artificially reduced if the company writes down its asset base which would therefore make the return on equity look higher than it should be. This would be the case for example with IGG given the large write off of goodwill referred to above. It is therefore advisable – especially if underlying earnings are used – to adjust shareholders' equity for any such exceptional write offs by adding back the cumulative charges over the period being examined.
Making the necessary adjustments to shareholders equity and taking underlying earnings, the average ROE over the 7 year period was 25% and in 2012 it was only slightly lower at 24%. This is the conservative measure including goodwill and inflating the asset base for exceptional charges. Not only would this be an excellent level of profitability generally, but it is even better taking into account the fact that no leverage has been used to boost it.
A high level of return on equity is indicative of the relatively limited requirement for incremental capital relative to the company's growth given the 'capital light' nature of the business. To illustrate this, a review of the cash flow statements over the 7 years shows that the company spent only £60m in total on property, plant and equipment, development costs and software – a mere 4% of net trading revenues. This has helped to achieve a good conversion rate of earnings to free cash flow and on average over the last 3 years free cash flow per share covered the dividend 1.5 times; again supporting dividend sustainability.
The key to long term business success though is the ability to maintain returns well in excess of the company's cost of equity. To achieve this the company must have some kind of sustainable competitive advantage, or "moat", otherwise economic theory tells us that return on equity would revert to a mean as new entrants are attracted to the market. IG Group's competitive advantage appears to result largely from its leading brand name combined with constant innovation through investment in its technology, for example the recent initiative to launch mobile apps which is becoming an increasingly important method for IGG's clients to initiate transactions. This does appear to be a strength of the company and is a point which is made repeatedly by management in its commentary.
Overall, IG Group has undoubtedly performed very well in recent years although the current year has seen a grinding halt to the historical growth rates, creating the weakness in the share price during 2012. The big attraction is the dividend which looks to be sustainable given a strong balance sheet and cash flow and the yield of 5.4% is pricing in little or no real growth from here. If revenues begin to stabilise in the second half and we see no major surprises on earnings, this could prove to be an attractive entry point for long term income investors.
Disclosure: the author holds shares in IG Group.
Image courtesy of jscreationzs / FreeDigitalPhotos.net
Disclaimer:
As per our Terms of Use, Stockopedia is a financial news & data site, discussion forum and content aggregator. Our site should be used for educational & informational purposes only. We do not provide investment advice, recommendations or views as to whether an investment or strategy is suited to the investment needs of a specific individual. You should make your own decisions and seek independent professional advice before doing so. The author may own shares in any companies discussed, all opinions are his/her own & are general/impersonal. Remember: Shares can go down as well as up. Past performance is not a guide to future performance & investors may not get back the amount invested.
---
---

IG Group Holdings plc is a United Kingdom-based company, which is engaged in online trading. The Company's segments include UK, Australia, Europe and Rest of World. The Company's United Kingdom (UK) segment consists of its operations in the UK and Ireland. The Company's Europe segment consists of its operations in France, Germany, Italy, Luxembourg, the Netherlands, Norway, Spain, Sweden and Switzerland. The Company's Rest of World segment consists of its operations in Japan, South Africa, Singapore, the United States and the United Arab Emirates. The Company offers its clients with trading on a range of instruments, including indices, shares, forex and commodities on various platforms. The Company also allows trading on interest rates, government bonds, exchange-traded funds (ETFs) and a range of other markets. The Company offers a range of services, including contracts for difference (CFDs), spread betting, stockbroking and North American Derivatives Exchange (Nadex). more »