In search of contrarian high yielding stocks using David Dreman's strategies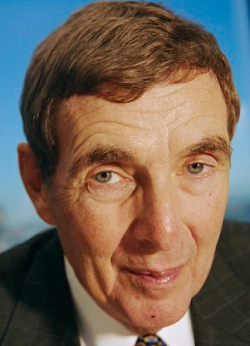 During the late 1960s a young Canadian city analyst called David Dreman lost much of his personal wealth by investing in glamour stocks. Ten years later, he was running his own investment firm, which at its peak was handling $22bn of client cash. Learning from his early experiences, Dreman developed his own brand of contrarian investing, throwing out conventional wisdom and looking for shares that nobody else wanted. It's a philosophy that made him a wealthy man and continues to have a major influence on investors.
Losing money in popular shares led Dreman to focus on finding value in the market by deliberately acting against the herd. He wanted out-of-favour stocks in beaten down sectors where they could be snapped up on the cheap. He judged that other investors would often overlook these opportunities and that, over time, his shares would be in the money. To find them, he concentrated on the cheapest 20% of stocks in the market based on metrics like price-to-earnings (PER), price-to-book and price-to-cash flow. He also put a major emphasis on stocks with above average dividend yields. For added protection, Dreman employed rigorous fundamental analysis, avoiding the smallest companies and looking for signs of earnings growth and financial strength as well (you can read more about the strategy here).
In his book Contrarian Investment Strategies, Dreman advised investors to do away with the traditional tools of 'overly optimistic' broker forecasts, technical analysis and 'timing' the market. Instead, he suggested that being realistic about the potential downside of an investment, being patient and avoiding highly priced shares were more important. At Stockopedia we track four Dreman-inspired screens using different valuation measures and some of them are producing interesting ideas, particularly the David Dreman High Dividend screen, which has returned a strong 31.1% over the past 12 months.

The dividend strategy focuses on the top 20% highest yielding stocks in the market with strong financial health and growth characteristics. Among those in the current portfolio (and still qualifying for the screen) is Russian gold producer Highland Gold Mining (LON:HGM) , where Roman Abramovic's Millhouse Capital is a major shareholder. Well publicised falls in the price of gold have done no favours for quoted mining companies over the past 12 months, including Highland, even though the company's net profits were up by 18% last year to £122.9 million. With its shares down almost 30% to 81p, Highland trades on a forward price-to-earnings ratio (PER) of 5.1x and its forward yield is an impressive 5.4%.
Also appearing on the list is clothing and home furnishings retailer Laura Ashley Holdings (LON:ALY) . Paul Scott covered the company when it announced its full year results in March and since then its shares have dipped by 10% to 26.6p, pulling down the rolling PER to 12.6x. Laura Ashley boasts an eye-catching forward dividend yield of 7.5% but last year's payout was only covered by 1.1x earnings, meaning that just about everything it made was paid out to shareholders. That would ordinarily be a serious red flag for dividend hunters but with growing sales and profits last year and some positive fundamental momentum (as illustrated by an F-Score of 7/9), it could represent more interest to contrarians.
Among the larger stocks in the portfolio is engineering consultancy Amec (LON:AMEC) , which has seen an unremarkable share price performance this year compared to the market. In 2012 Amec grew its pre-tax profits by 2% to £263 million and said it was on track to achieve its targeted EPS of greater than 100p ahead of 2015. At 1079p per share, the company trades on a PER of 11.5x and boasts a forward yield of nearly 4% – indeed, the dividend is set to rise by 20% this year.
Special Offer: Invest like Buffett, Slater and Greenblatt. Click here for details »
The smallest qualifying stock on the screen is £163 million market cap communications services group Alternative Networks (LON:AN.) , where net profits have been growing steadily since 2009 and last year came in at £9.8 million. Shares in the company have risen by 13% to 336p this year and its forward yield stands at 4.1%, with a policy in place to grow dividends by at least 10% in 2013 and 2014. Alternative Networks recently reported slight declines in its headline figures at the half year but said tough trading conditions were beginning to ease.
Dreman's contrarian approach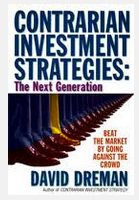 Dreman's reputation as a hugely successful contrarian investor came under considerable strain during the economic collapse of 2007. At the time his funds were heavily invested in banking shares because of what he perceived as their attractive valuations. While the fund was hit hard by the fallout of the credit crunch, Dreman insisted on holding on to those banking shares and went on the perform exceptionally well against the market as they recovered. His willingness to act against the herd once again proved that focusing on value and having confidence in those shares is an effective strategy.
To view the stocks currently qualifying as candidates for Stockopedia's David Dreman investing screens, why not take a free trial?
Did you know that in bear markets dividends make up
90%
of total shareholder returns?
The most concise synopsis of everything that's been proven to work in dividend investing. Avoid cuts and bolster your income in 85 pages of wisdom.
Learn the signs of high yield 'traps' and dividend cuts
How to maximise the realised yield from portfolios
How to attain capital growth in a high yield portfolio
How dividends are the ultimate bear market protector
Disclaimer:
As per our Terms of Use, Stockopedia is a financial news & data site, discussion forum and content aggregator. Our site should be used for educational & informational purposes only. We do not provide investment advice, recommendations or views as to whether an investment or strategy is suited to the investment needs of a specific individual. You should make your own decisions and seek independent professional advice before doing so. Remember: Shares can go down as well as up. Past performance is not a guide to future performance & investors may not get back the amount invested.
---
---
Highland Gold Mining Limited (Highland Gold) is engaged in establishing a portfolio of gold mining operations within the Russian Federation. The Company operates in four segments: gold production, polymetallic concentrate production, development and exploration, and other. Its operating mines includes MNOGOVERSHINNOYE, BELAYA GORA and NOVOSHIROKINSKOYE (NOVO). Its development projects consist of Astana, Bishkek, Taseevskoye, Khabarovsk, Vladivostok and Chita. Subsequently, it has 96.6% interest in Novo. In December 2012, it acquired a license for exploration and mining rights for the Western Flank, a 3.9 square kilometre property immediately adjacent to the Company's existing Mnogovershinnoye (MNV) mine operations. In April 2013, the Company announced the acquisition of 100% of CJSC Bazovye Metally. more »

Alternative Networks plc is a United Kingdom-based company is a provider of communications products and services. The Company supplies a range of services including managed network services, non-geographic number services, mobile phone and data services, and Internet and broadband service provision. The Company also supplies, installs and maintains business telephone systems and associated integrated communications applications. In terms of billing services, it provides software and consultancy specializing in telecommunications industry. It provides range of mobile solutions, including smartphones, mobile email, data and tablet computing via partnerships with Vodafone and O2. It provides fixed-line telephony services partnering with BT Openreach, Cable and Wireless and TalkTalk Business, as well as voice Over IP (vOIP) services. The Company has partnership with Apple, BT Openreach, HTC, Nokia, Samsung and Vodafone. more »

AMEC plc (AMEC) is a provider of consultancy, engineering and project management services to its customers in the world's oil and gas, minerals and metals, clean energy, environment and infrastructure markets. AMEC designs, delivers and maintains assets for its customers, offering services which extend from environmental and front end engineering design services to decommissioning at the end of an asset's life. It operates three business divisions: Natural Resources, Power & Process, and Environment & Infrastructure. Natural Resources is engaged in the provision of engineering, project management and asset support services. Power & Process provides services project management and asset support services in the clean energy market. Environment & Infrastructure is an international environmental and engineering consulting organization. In May 2012, the Company acquired Unidel. In June 2012, the Company acquired Serco Group plc's nuclear Technical Services (TS) business. more »