This is part 1 of a new series about High Yield Portfolio (HYP) investing by legendary investment writer Stephen Bland written exclusively for Stockopedia.   Stephen Bland has been writing about systematic investing in the value and dividend income space for over a decade (we model one of his screens here). He has been using Stockopedia for some time to help with High Yield stock selection and we have invited him to write a series exclusively for Stockopedia readers, we hope you enjoy it….
Stephen will be presenting on the Stockopedia stand  at the London Investor Show at 3pm this Friday at Olympia.  If you still haven't signed up - you can claim a free ticket with the code STOCKOPEDIA at this link.
---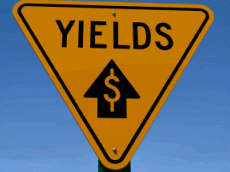 Let's get one question out of the way that may be bothering some readers. I promote the High Yield Portfolio strategy and I am also heavily invested in it myself, utilising the great majority of my investment capital. So this is a money and mouth job for me.
Consider also the fact that I am well old enough to be retired but I disregard the advice from some that people of my age with cash for investment should be moving away from equities. As with many aspects of my life, I'm doing the exact opposite of the standard counsel in this situation and have no hesitation in advocating a similar attitude to others. The older I've become, the more I've embraced equities but the key to this is that it is done in a structured way that minimises the risks.
That way is what I called the High Yield Portfolio (HYP) and so versatile did it prove it that I think it suits not only old farts like me desiring income but everyone from birth onwards who wishes to provide for their future.
So what is the HYP?
The simple answer is that it's an equity income strategy. If you don't need the dividends immediately, reinvest them until you do. But that's a very old idea. My contribution to it is the set of rules which govern construction and maintenance, at least one of which is highly controversial. Why choose equities for income rather than, say, bank deposits or bonds? Because of the potential, though not the guarantee, of shares to deliver an increasing level of income over the years.
I designed these rules for a number of reasons. First is to limit risk, as far as that can be done in what is inescapably a risk investment like equity income. If you depend, or will do so, on your HYP for income, low risk is paramount. Second is to limit the time required to manage the portfolio. It requires very little maintenance or monitoring. Third to eliminate the need to trade and the associated decisions required. It's well known that the majority of small investors make very poor traders. The HYP is the antidote to trading because we're looking for above all income, not capital gains.
Here is the essential rule structure:
Choose at least 15 shares, all or almost all from the FTSE100.

Ensure their sectors are diversified.

Invest equal amounts in each share.

Pick shares yielding above the index at the time.

Special Offer: Invest like Buffett, Slater and Greenblatt. Click here for details »

Do a little research on each prior to selection to try and ensure that dividends can be maintained for the immediate future.

Never sell and ignore share price fluctuations.

Strategic ignorance.
It is said that rules are made to be broken and that is true to some extent here except in one case – diversification. That is utterly fundamental to the HYP approach and must never be compromised. The reason for this is to lower risk. It's clear that having a wide range of industries will limit the effect on the portfolio of problems in any one of them. What I'm trying to do here is protect the portfolio income because that is its reason for existence.
Other rules having the purpose of lowering risk include sticking to big caps because I believe these have a better chance of survival in bad times than smaller companies. Since we are here forever, it is inevitable that some slumps will be encountered with dividends cut by many companies. We want to have as good a chance as possible that our shares will still be there at the end of it with dividends recovering.
Similarly, equal investment in each sector is to avoid the risk of preference. To prevent the investor thinking they know better about a particular share or industry and thereby over or under weighting it.
Which brings me to the Strategic Ignorance rule. I devised this term to mean that HYPers should give no thought to the long term future of the economy, a sector or an individual share and should avoid structuring their portfolios in accordance with any such views, whether their own or that of "experts" etc. Better to be declare yourself ignorant of the long term and use this in your strategy, than think you have the remotest idea of how the long term future may pan out.
The really controversial rule, the one that has attracted the most argument over the many years I've been writing about HYPs, is never selling. I freely admit that a small minority of investors may be savvy enough to be able to trade shares in their HYPs successfully. Note that success here does not mean making big gains. The measure of long term HYP success is increasing income.
But I believe most HYPers lack any such skill and will in consequence make poor choices if they trade, driven not by cold investment logic but by forces like adverse press or other comment, panic and so on. A further benefit of this policy is that absolving HYPers from the need to trade is liberating, reducing the need for monitoring a portfolio and having to make any decisions.
To build an HYP, you will need a good source of filtering for suitable shares which can be found not a million miles from this website. In future articles I'll go, amongst other things, more deeply into the way I select shares for HYP construction. Those features of a company that I consider important and perhaps equally interesting, those features I consider can be disregarded.  
Like this? Sign up here or below to receive email notifications of future Stephen Bland contributions to Stockopedia.
Did you know that in bear markets dividends make up
90%
of total shareholder returns?
The most concise synopsis of everything that's been proven to work in dividend investing. Avoid cuts and bolster your income in 85 pages of wisdom.
Learn the signs of high yield 'traps' and dividend cuts
How to maximise the realised yield from portfolios
How to attain capital growth in a high yield portfolio
How dividends are the ultimate bear market protector
Disclaimer:
As per our Terms of Use, Stockopedia is a financial news & data site, discussion forum and content aggregator. Our site should be used for educational & informational purposes only. We do not provide investment advice, recommendations or views as to whether an investment or strategy is suited to the investment needs of a specific individual. You should make your own decisions and seek independent professional advice before doing so. The author may own shares in any companies discussed, all opinions are his/her own & are general/impersonal. Remember: Shares can go down as well as up. Past performance is not a guide to future performance & investors may not get back the amount invested.
---
---