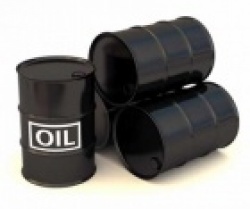 Magnolia Petroleum (LON:MAGP) the AIM listed independent oil and gas exploration and production company recently provided its shareholders with a positive update concerning its participation in the Hawkins Field Unit, located in Wood County Texas, alongside the operator, oil and gas major ExxonMobil (NYSE:XOM).  Magnolia Petroleum with their 0.01543 per cent working interest in the project, informed the market that a new nitrogen rejection unit plant is expected to be operational as of next month, with ExxonMobil the operator anticipating a boost in field production rates from 5,400 bopd to between 6,000-7,000 bopd and an increase in gas production to between 20,000-25,000 mcfs/d. 
Magnolia Petroleum, who note that the Hawkins Field Unit contains the largest Proved 2P oil and gas reserves among Magnolia's interests were clearly buoyed by the ExxonMobil operational update, which also suggests that the new nitrogen rejection plant will increase the life of the field by up to 25 years and lead to the recovery of up to a further 40 million boe.  Commenting on the targeted increase in production announcement, Magnolia Petroleum COO, Rita Whittington said; [1]
"We are highly encouraged by the results of our participation with ExxonMobil in the NRU plant, which is expected to significantly raise the efficiency of the Hawkins field. We look forward to receiving the production results. The Hawkins field is one of Magnolia's largest assets in terms of both gross and net proved 2P reserves and meaningful additional revenues will be generated. These will be channelled to fund the development of our extensive and highly prospective portfolio of assets in the prolific Bakken/Three Forks Sanish hydrocarbon formations, North Dakota, the producing Hunton and Woodford formations in Oklahoma and the oil rich Mississippi also in Oklahoma where we participate with other major oil and gas companies including Marathon, Chesapeake and Hunt Oil."

 
AIM Listing & Broker View
Magnolia Petroleum who raised £1.2m as a part of its 25 November 2011 UK listing move from the Plus market to the AIM, is based in Tulsa, Oklahoma and has non-operated interests in two unconventional resource plays in North America, namely the Bakken and the Woodford.  Magnolia Petroleum is also vying through plans to acquire new acreage, to work as an operator in the nascent Mississippi Lime Play. During 2011 Magnolia Petroleum participated with Chesapeake in a successful Mississippian Lime well, which indicated the commercial potential of the play to Magnolia, when the 'Sundance' well revenue paid back all costs to the company within three months of drilling. Hardman & Co in a recent research note forecast oil sales of $502k attributable to Magnolia in 2012 and have a corporate valuation of £10.3m for Magnolia Petroleum which equates to 1.8p/share based on a sum of the parts valuation. [2]
In a Magnolia Petroleum commissioned competent persons report produced by Moyes & Co of Dallas, the Net Present Value (NPV) that was calculated utilising a 10% discount rate, indicated that the total 2P, proved and probable reserves had a NPV of $2,182,000, the total 3P of proved, probable and possible, assumed a NAV of $18,013,00, while the best estimate, for the not yet secured contingent resource came in with a potential NAV of $55,700,000. [3]   Daniel Stewart a nominated adviser and joint house broker initiated their investment coverage of Magnolia Petroleum recently with a "buy" recommendation and 2.02p target price, stating that it "believes its Mississippi operations have significant upside potential". [4]
Risk
As always, when looking at oil and gas exploration activity in general, the risk element is high, and a dry or non-commercial well almost certainly results in a sever share price drop.  Magnolia Petroleum will also probably need to raise future capital expenditure funds and to expand the portfolio prospects further.  Oil and gas exploration and fracture simulation activity is very costly business, hence the future economic outlook and the ability of Magnolia to raise future funds also needs serious consideration, alongside factors such as oil/gas price risk, stakeholder pressure etc.
Shares & CEO View
The recent additional 218m shares issued to raise £1.2m, which was allocated to fund the AIM move, existing O&G projects, acquisitions and working capital, has increased the total amount of shares in issue to 564m.  53% of the issued shares are held by institutions and the company Directors, with the CEO Steven Snead being its largest shareholder with a holding of 197m shares.  Commenting to the market on its first day of trading on the AIM, Steven Snead the Chief Executive Officer said; [5]
"Magnolia offers a fantastic opportunity to invest in US oil and gas prospects located in highly productive formations which have the potential to transform the US into an energy independent nation. A recent article by Next Energy News stated that 'thanks to new technology the Bakken Formation in North Dakota could boost America's oil reserves by an incredible 10 times'. The new technology referred to is horizontal drilling and fracture stimulation technology."

"Since inception, our strategy to participate with successful operators in developmental wells has been very successful and we now have interests in 64 oil and gas producing properties across North Dakota, Oklahoma, Texas, Alabama and Florida. We have participated in the drilling of 23 of these, of which 22 have shown a positive return on capital. Our principal focus is now on increasing revenues and to this end we anticipate participating in the drilling of 14 wells on the Bakken/Three Forks Sanish acreage and at least 5-10 wells on the Woodford/Hunton Oil acreage in Oklahoma during the next two years.

"As the Company has grown, so too has our strategy and having been granted an operating licence in Oklahoma, we are now in a position to take larger interests in identified prospects. We intend to acquire additional leases to drill and operate horizontal wells ourselves, in particular, targeting the Mississippi formation, a known play with proven and substantial reservoirs, where we have obtained exclusive rights to acquire leases on 21,000 gross acres covering five prospects.

"Subject to available finance, we hope to drill at least two wells during 2012 with an average working interest of 25 per cent. Our successful participation with oil and gas major, Chesapeake, in the Sundance well, where we recovered all of our costs in just three months, strengthens our belief that the Mississippi formation has the potential to develop into another transformational oil play."

"Naturally, the Board plays a key role in the development of any company. I am confident that our Board is one of the best in the sector, with its proven track record in the oil and gas arena of developing projects with early payback. Coupled with a sound business model, existing revenue generating projects in tremendously exciting oil producing basins, and near-term additional revenue potential, I believe we have the foundations in place to fulfil our strategy and deliver substantial value to shareholders."

 
Magnolia Petroleum could be an interesting play to watch over the next few years as it targets prime areas of US oil and gas development in North Dakota and Oklahoma, however, to become a serious O&G investment success going forward it will need commercial wells at a much higher percentage interest participation whilst at the same time minimising the share dilution at this low level, if they can achieve this then they might just deliver the "substantial value to shareholders" the CEO refers to.
Ticker code: MAGP, Shares in issue: 563.77m, Current SP: 1p, Market Cap: £5.64m
Disclosure: The Author of this article holds shares in Magnolia Petroleum.
[1]
Magnolia Petroleum RNS, Increase in production targeted, 19 January 2012, http://www.londonstockexchange.com/exchange/news/market-news/market-news-detail.html?announcementId=11091084
[2]
Hardman & Co, Magnolia Petroleum Corporate Research December 2011, http://www.hardmanandco.com/Research/Magnolia%20December%202011.pdf
[3]
COMPLETION OF COMPETENT PERSON'S REPORT, http://www.magnoliapetroleum.com/index.php/2011-11-24-22-36-50/item/5-article-5
[4]
UK Analyst, Stock Market Report, 6 January 2012, http://uk-analyst.com/shop/page-advice/action-advertorial.show/id-130015871
[5]
Magnolia Petroleum, First Day of Dealings on AIM, 25 November 2011, http://magnoliapetroleum.com/images/downloads/AIM_announcments.pdf
Disclaimer:
This content has been created for information purposes only, and is NOT, in any way, a recommendation to invest.  This communication is a snapshot of a certain aspect of a discussed business at a moment in time, and is merely a basic starting point for research.  The article/thread has been created with honesty and integrity in mind and is based on publically available information sourced in relation to the title, such as from, RNS announcements, published reports, management comments, analyst reports, media coverage etc.  To this extent the author who has written the piece in good faith accepts no liability for the accuracy of the information and urges all readers to verify the content independently.  Please note that the value of investments may fall or rise and you may not get back the amount originally invested, or in some cases your investment may be wiped off altogether.  When investing, bear in mind that past performance is not a guide to future performance and that qualified independent financial advice should be sought before buying or selling shares.  The Author of this article may hold shares in the companies discussed.
---
---

Magnolia Petroleum plc is a United Kingdom-based oil and gas production company. The Company acts as a holding company and conducts its business through its subsidiary, Magnolia Petroleum Inc. (Magnolia), an independent oil and gas exploration and production company. The Company, through Magnolia, is principally engaged in the acquisition, exploitation and development of oil and gas properties primarily located onshore in the United States. Magnolia holds leases in respect of approximately 11,520 gross acres across 28 sections, equating to around 421 net mineral acres within the boundaries of the Bakken/Three Forks Sanish formations. Magnolia holds leases covering approximately 5,500 net mineral acres in the Mississippi Lime formation in Oklahoma. Magnolia also holds leases in the Woodford formation in Oklahoma and interests in five wells from various other formations in Oklahoma, such as Hunton, Springer and Cleveland. more »