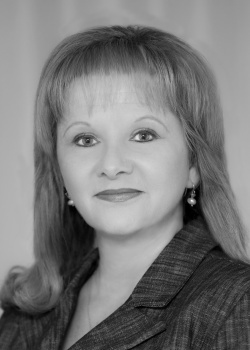 Magnolia Petroleum (LON:MAGP) is an AIM listed independent oil and gas exploration and production company, targeting prime areas of US oil and gas development in North Dakota and Oklahoma. Magnolia Petroleum who raised £1.2m as a part of its November 2011 UK listing move from the Plus market to the AIM, is based in Tulsa, Oklahoma and has non-operated interests in two unconventional resource plays in North America, namely the Bakken/Three Forks Sanish hydrocarbon formations in North Dakota as well as the Woodford/Hunton reservoirs in Oklahoma. Also, as a strategic move following its AIM listing Magnolia Petroleum have acquired a 100% interest in 800 acres in the oil producing Mississippi Lime formation, Oklahoma and minority interests in leases over a further 284 net acres, with the aim to spud a first Magnolia operated well by the end of this year.

Since the AIM move, Magnolia Petroleum has seen the volume of shares traded rise considerably and seems to have captured the interest of UK retail investors. Some other popular UK listed 'penny share range' O&G companies with US interests include, Range Resources (LON:RRL) who have oil and gas producing interests at the North Chapman Ranch and in East Cotton Valley Texas, Aminex (LON:AEX) who are interested in producing assets in a number of Texas projects as well as from the Shoats Creek Field in Louisiana, Caza (LON:CAZA) focus on the development and production of hydrocarbons in the Texas Gulf Coast, South Louisiana, Southeast New Mexico and the Permian Basin of West Texas regions of the United States, and Nostra Terra Oil And Gas Co (LON:NTOG) who are a sub penny play focusing on exploiting emerging plays in Kansas, Texas, Colorado and Oklahoma.

Following the recent AIM listing and Mississippi Lime formation acreage acquisition, Rita Whittington, the Magnolia Petroleum, Chief Operations Officer, has taken time out to discuss various aspects of the business, including, current drilling operations, the Bakken and Mississippi formation and their growth strategy.

Q1. Briefly, could you describe Magnolia Petroleum's history and business model?

Magnolia is an oil and gas exploration and production company that was founded in 2008 to acquire and develop oil and gas properties in known and proven oil plays, located onshore in the United States.

We currently have interests in 64 producing assets in the proven and producing Bakken / Three Forks Sanish Shale in North Dakota and the Woodford and Hunton formations in Oklahoma as well as various other prospective non-producing assets, which we hope to develop. We have also just recently announced the acquisition of acreage in the Mississippi formation in Oklahoma with 100% working interests. These are all well-known oil plays that are now being reopened and being made economically viable thanks to the introduction of horizontal drilling and new technologies.


Q2. Why the particular focus on oil and gas development in North Dakota and Oklahoma? And, how do you find operating in the US, both with local stakeholders and the authorities?

The Company focuses on producing fields in North Dakota and Oklahoma where the application of horizontal drilling and/or hydraulic fracturing and other techniques offers scope to significantly improve recovery/flow rates. Our focus on proven areas lowers exploration risk, illustrated by our tremendous success rate achieved so far - 22 out of 23 wells in which we have participated in have been economically successful.

In addition Magnolia focuses on fields that predominantly produce oil rather than gas. As oil prices are significantly greater than those of gas, higher revenues and margins are secured for the Company.

Steve and I have operated in the U.S. Onshore oil industry for many years during which we have built up an extensive list of contacts as well as a first class knowledge of how the process works. It is this experience that helps us identify and secure potential opportunities for Magnolia.


Q3. It was suggested in a recent article by Next Energy News, that the Bakken Formation in North Dakota could boost America's oil reserves by 10 times through the use of new technology such as horizontal drilling and fracture stimulation technology, have you seen evidence on the ground that would back up this hypothesis?

We certainly have seen evidence of the positive impact new technology is having on recovery/flow rates in the Bakken. We've seen it for ourselves in the wells that we have been participating in with leading players such as Chesapeake and Marathon, and not just in the Bakken but also in other areas in which we participate in Oklahoma such as the Hunton, Woodford fields and Mississippi formations.

New technology has transformed production at the Bakken which recently achieved the milestone of half a million barrels of oil per day, almost three times the 130,000 barrels of oil produced per day in 2003.


Q4. Magnolia Petroleum has participated to date in the drilling of 23 new wells of which 22 produced a positive return on capital, what do you put this success rate down to?

Our tremendous success rate is partly down to electing to participate with established players in already producing and proven hydrocarbon formations – this approach really does lower exploration risk.

Also, the quality of our team deserves a mention in despatches. We hold leases in respect of approximately 33,920 gross mineral acres (560 net mineral acres) distributed across a total of 28 sections located in Dunn, Williams and McKenzie Counties, North Dakota. In addition, Magnolia currently holds leases in respect of approximately 66,800 gross mineral acres (1,786 net mineral acres) in Oklahoma. Our interests grant Magnolia the right to participate in 92 identified well locations targeting the Bakken as well as 107 identified well locations targeting the Three Forks Sanish and further rights with up to 100% working interests in central Oklahoma. Needless to say, we receive countless proposals to participate in wells, all of which we analyse in detail before we decide where best to allocate our resources and go on to participate. Our team's record speaks for itself!


Q5. How many wells are currently being drilled or are at the completion stage? How many additional new wells do you anticipate participating in during 2012?

Currently, Magnolia is participating in five Bakken/Three Forks Sanish wells in various drilling and completion stages. We expect to participate in nine wells in 2012 and are looking to drill our first well as operator in Oklahoma later this year.


Q6. Going forward do you foresee Magnolia Petroleum continuing with a lower risk strategy in terms of a low working interest exposure? Or do you anticipate participating with a larger working interest for potentially a higher return exposure on selected wells?

Magnolia has a two phase growth strategy.

Phase 1 essentially involves proving the business model that is built around creating multiples of value through the acquisition of leases and participation in drilling wells in proven fields, where the use of new technology can improve recovery/flow rates. Revenues generated are then recycled into participating in additional wells and so a virtuous circle is created whereby cashflow grows providing Magnolia with the resources to participate in further wells. We have proved the model is relatively low risk / high return having achieved a 95%+ success rate that has resulted in £300k invested turning into £900k during our time on the Plus market whilst generating approximately £60k revenues per quarter.

Phase 2 simply involves shifting the above model up a level, employing the same basic principles of identifying attractive sections, acquiring leases and participating in wells in proven formations. To move up to a higher level, Phase 2 will see Magnolia operating wells and holding significantly larger working interests that will in turn lead to a step up in revenues attributable to Magnolia. At the time of our Admission to AIM in October, we announced we had secured a licence to operate in the state of Oklahoma and we have just recently secured additional acreage with up to 100% working interests in the Mississippi formation, Oklahoma. As with the Bakken, this is a proven reservoir that was historically considered tapped out by vertical drilling decades ago. It is only in the last two years that horizontal drilling and/or hydraulic fracturing has created the opportunity for further exploitation of the reservoir. Having secured suitable acreage, Magnolia is now in a position to move to Phase 2. A benefit of acting as operator is it allows Magnolia to control the timing of making well proposals as well as drilling. Importantly it allows us to take larger working interests.


Q7. Can you please explain how the lease/operator process works, how does Magnolia Petroleum acquire its various working interests alongside some very big industry players? Why do firms such as ExxonMobil and Marathon Oil not keep the full interest to themselves?

A working interest is an interest in oil and gas production that bears its share of the costs of exploration, development and operation of the property and of a proportionate share of royalties and any similar burdens, in return for receiving its proportionate share of the revenue once production has been established.

Magnolia acquires a working interest from the mineral owner. As a holder of working interests, operators like ExxonMobil and Marathon are required to propose a well to all working interest owners in their proposed unit. Should Magnolia decide to participate, it will be required to commit to its share of the drilling and completion costs incurred by the operator (proportionate to its working interest percentage) and to become a signatory to the operator's Joint Operating Agreement that governs the legal, commercial and financial relationship between the operator and the other working interest owners in the section to be drilled. In the event that production is successfully established at the well, the operator will credit Magnolia with its share of oil and/or gas revenues less any royalties payable to the lesser or assignor of the mineral rights.

Magnolia's management have many years' experience in acquiring leases and developing projects, specifically in the area of operations where Magnolia focuses. This, combined with an extensive network of local contacts, allows the Company to take advantage of opportunities in areas on the leading edge of developing successful drilling plays.

Small working interests such as those Magnolia holds can escape the clutches of the big operators for a number of reasons particularly when the relevant units cross over several leases with different owners.


Q8. Magnolia Petroleum has been granted exclusive rights to acquire leases on 21,000 gross acres covering five prospects within the Mississippi formation, what does this process entail and what are your ambitions and time frames for this prospect?

Magnolia has executed an agreement with a geologist to use his data and analysis covering 21,000 gross acres to evaluate potential sections in the Mississippi formation, Oklahoma. Five prospects across 80 sections (square miles) have already been identified. Our recent acquisition of 284 net acres (8,400 gross acres) is the first product of this agreement and covers 33 individual sections which partly lie within one of these prospects. We expect to acquire further acreage under this agreement. There are two objectives in the prospect areas: the Mississippi Chat and the Mississippi Carbonates. Both formations have been productive via vertical well completions, but, at times, these were only marginally economic. The use of horizontal wells and/or modern fracture stimulation treatments, as used in other formations, will be key to the economic viability of the identified prospect areas.

Separately we have also acquired 800 acres with 100% working interests in the Mississippi Formation. The deal included the purchase of existing infrastructure currently on the site such as tanks, separators, an injection well, and six "active" wells, producing from a shallower formation, that could have recompletion and stimulation potential. We plan to drill at least three vertical wells to test the Mississippi on this acreage in the near future.

Put simply, we will be looking to replicate the success achieved in the better known Bakken in recent years. As Magnolia has recently been granted an operator's permit and acquired acreage with 100% working interests we will be able to control the timing of proposing, drilling and producing of our oil and gas wells.


Q9. How pleased are you with the interest shown in Magnolia Petroleum by UK investors since the move from the Plus Market to the Alternative Investment Market in November 2011? Will there be any UK investor presentations? Any analyst research reports?

We are extremely grateful for the tremendous interest and support we have received from UK investors particularly since our move from the Plus Market to AIM. We always strive to keep our investors fully up to date with all our operations as and when we have news to report. We are also looking into the possibility of presenting in London at some point this year.

In terms of research, Daniel Stewart, our house broker, expects to update the market with further research throughout the year.


Q10. Finally, what can Magnolia Petroleum shareholders look forward to over the next 12 to 18 months?

The next 18 months are going to be tremendously busy for Magnolia. During this period, our shareholders can expect to see Magnolia drill a first well as operator in the Mississippi Formation. Further significant growth in net barrels per day attributable to Magnolia can also be expected as we look to at least maintain our tremendous drilling success rate. As a result, there will likely be a significant step–up in revenues generated which, in line with our business model, will be ploughed back into participating in further wells but also drilling and operating wells ourselves. This is a highly exciting time for Magnolia Petroleum with plenty of news flow expected. We look forward to keeping the market updated on our progress.


Thanks for taking the time to discuss the various business aspects and for sharing your thoughts.

The main article image is with courtesy and the copyright of Magnolia Petroleum
The interviewer holds shares in Magnolia Petroleum.
Disclaimer:
This content has been created for information purposes only, and is NOT, in any way, a recommendation to invest.  This communication is a snapshot of a certain aspect of a discussed business at a moment in time, and is merely a basic starting point for research.  The article/thread has been created with honesty and integrity in mind and is based on publically available information sourced in relation to the title, such as from, RNS announcements, published reports, management comments, analyst reports, media coverage etc.  To this extent the author who has written the piece in good faith accepts no liability for the accuracy of the information and urges all readers to verify the content independently.  Please note that the value of investments may fall or rise and you may not get back the amount originally invested, or in some cases your investment may be wiped off altogether.  When investing, bear in mind that past performance is not a guide to future performance and that qualified independent financial advice should be sought before buying or selling shares.  The Author of this article may hold shares in the companies discussed.
---
---

Magnolia Petroleum plc is a United Kingdom-based oil and gas production company. The Company acts as a holding company and conducts its business through its subsidiary, Magnolia Petroleum Inc. (Magnolia), an independent oil and gas exploration and production company. The Company, through Magnolia, is principally engaged in the acquisition, exploitation and development of oil and gas properties primarily located onshore in the United States. Magnolia holds leases in respect of approximately 11,520 gross acres across 28 sections, equating to around 421 net mineral acres within the boundaries of the Bakken/Three Forks Sanish formations. Magnolia holds leases covering approximately 5,500 net mineral acres in the Mississippi Lime formation in Oklahoma. Magnolia also holds leases in the Woodford formation in Oklahoma and interests in five wells from various other formations in Oklahoma, such as Hunton, Springer and Cleveland. more »

Range Resources Limited (Range) is an Australia-based exploration and production company. The Company is engaged in oil and gas exploration, and development and production in Trinidad. It holds interests in non-core oil and gas projects in Georgia, Guatemala and Colombia. Its segments include Trinidad, Somalia and Colombia. It has interest in three onshore production licenses, including Beach Marcelle, South Quarry and Morne Diablo, as well as additional prospective exploration acreage on Guayaguayare license (farm in) and St Mary's license. It holds 20% interest in the Guatemalan project through its holding in Latin American Resources (LAR). The Guatemalan project is located in the South Peten Basin in Guatemala. It also holds interest in Block VIa in Georgia. The Company holds 10% interest in three exploration blocks: PUT-5, VMM-7 and VSM-1. The three blocks are in the basins of the Putumayo and Magdalena Valley, and each block consists of hydrocarbon accumulations. more »

Aminex PLC is a United Kingdom-based company, which is engaged in exploration for and the development and production of oil and gas reserves. The Company's operating segments include Producing Oil and Gas Properties, Exploration Activities and Oilfield Services and Supplies. The Company operates in Tanzania, Egypt and Moldova. In Tanzania, the Company operates through its wholly owned subsidiary Ndovu Resources Limited (Ndovu), which has a 58.5% working interest and is the operator of Kiliwani North Development license. Its other operations in Tanzania include Ruvuma Exploration License and Nyuni Exploration License. At the West Esh el Mallaha-2 (WEEM-2) concession in Egypt, the Company holds a free-carried 10% interest through a shareholding in Aminex Petroleum Egypt Limited. The Company has an interest under the terms of a partnership agreement with Valiexchimp SRL, the concession-holder of two licenses for the Valeni and Victorovca oil and gas fields in the Republic of Moldova. more »