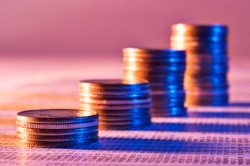 Warren Buffett has a name for companies that are virtually certain to grow consistently for decades into the future. He calls them The Inevitables. Now, Mitie may or may not be an 'inevitable', but it sure does a fantastic impression of one. MITIE have produced record revenues, earnings and dividends for over 10 years straight. That in itself is fantastic, but this isn't some utility company growing at a couple of percent a year. Their growth rate has been something like 10% a year and more. As a buyer of above average companies, this is exactly what I like to see.
Much like Tullett Prebon, a large part of that growth has come from the sector they operate in.  As an outsourcing company they help clients to offload non-core property and facility management tasks.  This means they do a bit of almost everything including reception desk, security, cleaning, engineering, maintenance, waste and energy management and much more; basically they cover almost everything to do with looking after buildings and more besides.
The outsourcing market has been a pretty hot place to be over the years as it's grown from a niche market providing single services like cleaning or repairs into a far larger, more mainstream and mature market where outsourcing companies now look to provide bundled services and more recently, full business process outsourcing.
MITIE have ridden this wave expertly, building a great company and a great reputation in the process.
A good example of the sort of interesting projects they do now was the design, build and operation of a distributed green energy centre for the first Waitrose on the Isle of Wight. This energy centre will help the superstore to its goal of being carbon negative.
So MITIE have a very broad scope, from cleaning services to green power centre construction and operation.
MITIE Value?
One thing I hate to do is prognosticate about the future. I'll leave that to others who can endlessly seek to gain an edge over each other by trying to work out what next year will look like for a given company or economy.  Instead I try to pick companies that can do well no matter what. That's exactly why I look for companies like MITIE and AstraZeneca which have long histories of success, hopefully in sectors that aren't likely to die out in the next few years.
One metric I have developed recently is called PEGY10 and it's basically an extension of the existing PEGY ratio.  Instead of the current PE it uses PE10 (price over ten year average earnings) to measure value.  It then uses an estimate of the ten year growth rate (basically the average of the 3, 5 and 10 year revenue and earnings growth rates) to measure growth, and the current yield as the measure of income.
It's kind of a PEG ratio on steroids that includes dividends and is most suitable for larger, more stable companies.
Versus the FTSE 100
It's relatively easy and perhaps appropriate to calculate the PEGY10 ratio for the FTSE 100 as that's the target that most investors are trying to beat. Currently the FTSE 100 is around 5,500.  That gives a PE10 of around 14.5 and a yield of about 3.3%.  I calculate earnings growth to be around 7.6% a year which all gives a PEGY10 ratio of 1.3.
For MITIE, the share price is around 250p.  That gives a PE10 close to 18.9 and a yield of about 3.8%.  Average annual growth is something like 15.2% which gives a PEGY10 ratio of 1.0.
Overall you can see that MITIE is more expensive relative to past earnings, but it has a higher growth rate and a better yield and ultimately a getter PEGY10 score.
On that basis, as well as the fact that MITIE has a long history of profit growth, dividend growth and low debt, I'm happy to invest. 
I've added MITIE to the UK Value Investor model portfolio and my own pension with an approximate five percent weighting.
---
Disclaimer:
This article is for information and discussion purposes only and nothing in it should be construed as a recommendation to invest or otherwise. The value of an investment may fall and an investor may lose all their money. Any investments referred to in this article may not be suitable for all investors.  Investors should always seek advice from a qualified investment adviser.
---
---

Mitie Group PLC is a United Kingdom-based holding company that provides management services. Its activities are focused on the provision of strategic outsourcing services. It operates in the Republic of Ireland, the Isle of Man, Guernsey, Spain and Belgium, among others. It operates in four segments: facilities management, property management, healthcare and energy solutions. Its facilities management segment provides facilities consultancy, management and service delivery. Its property management segment offers property management services, including mechanical and electrical engineering, energy and general facilities management services in addition to traditional services, such as maintenance, refurbishment, plumbing and heating. Its healthcare segment provides a range of services to people who require help and support due to illness, disability or infirmity. Its energy solutions segment provides the integration, management and maintenance of technical assets. more »