Morson Group - Well placed to benefit from UK's skills shortage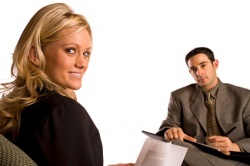 Morson Group (LON:MRN) , the UK's leading provider of technical contracting personnel to the aerospace and defence, nuclear and power, and rail sectors announced interim results for the six months ending 30th June 2010, in line with expectations. The focus on the aerospace and defence, nuclear, power and energy industries remains attractive. Revenue was up 0.9% to £221.8m, net fee income down 7.7% to £16.7m, adjusted profit before taxation down 22% to £4.2m and adjusted earnings per share 7.05 pence (H1 2009 : 8.70 pence). Net fee income was split across Temporary recruitment £12.9m, Permanent recruitment £0.4m and Engineering design consultancy £3.4m. The Group's net debt increased during the period to £18.8m, from £11m at 31st December 2009, largely due to the acquisition of Wynnwith from its administrators in June 2010 at a cost of £7.8m. Wynnworth revenue included in the Group results for the period was £5.3m in respect of the 4 weeks of wonership. The acquisition also resulted in an exceptional gain being as good collections of debt acquired have been achieved.The interim dividend was maintained at 2p per share with full year estimates remaining for 4.66p per share equating to a yield of approximately 4.6% at the current share price.      Management commented that they expect the challenging trading conditions to carry on through to the year end and into 2011. The Group's client base is biased toward the private sector; with approximately 70:30 private:public based revenue derivation. They await the government's proposals in October on the strategic defence review, an area which holds most potential to affect Group revenues. There were material costs involved integrating Wynnworth which will be incurred and charged to the second half of this year. However, management remains confident that Morson Wynnwith will be profitable in 2011.
More recently, and post half year end, they also acquired Acetech Services, the "in-house" recruitment business of the Babcock Group. This has brought long term contracts to supply the UK Babcock Marine and Rail divisions together with the staff, database and contacts. Despite an increase in costs following the Head Office move to new premises (impact c£400,00) and recognition of additional overheads relating to Morson Wynnwith, overheads in the period were £0.2m lower than the comparative period reflecting the tight control over costs. Their invoice discounting facility, which is typical for the contract recruitment industry, was drawn to £20m at the period end, against committed facilities of up to £50m. In September their current finance provider Barclays Bank extended the core finance facility, for invoice discounting to 31 March 2014. Performance in the Aerospace and Defence sector, the largest in the Group, has again been strong, benefiting from core substantial agreements with Xchanging/BAE Systems, Airbus and Thales. They are also excited about opportunities in the nuclear sector with the UK nuclear new build programme having been initiated. We whole heartedly agree with management's conclusion that "skill shortages and ongoing investment in long-term infrastructure and engineering innovation is required in the United Kingdom" and that Morson. Aerospace and Defence in particular should be well placed to benefit.
---
Disclaimer:
As per our Terms of Use, Stockopedia is a financial news & data site, discussion forum and content aggregator. Our site should be used for educational & informational purposes only. We do not provide investment advice, recommendations or views as to whether an investment or strategy is suited to the investment needs of a specific individual. You should make your own decisions and seek independent professional advice before doing so. The author may own shares in any companies discussed, all opinions are his/her own & are general/impersonal. Remember: Shares can go down as well as up. Past performance is not a guide to future performance & investors may not get back the amount invested.
---
---