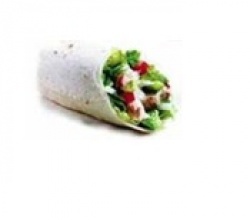 Take-Over Activity Round-Up
Last week proved an interesting week for small cap takeover activity with the Friday seeing the announcement of a cash offer to acquire Network Group Holdings ( 29p/£19.6m) by its management team, backed by Lloyds Development Capital.  The price of 26 pence per Network share represented a premium of approximately 40 per cent to the pre-announcement share price.  The deal was announced in the morning with the support of irrevocable undertakings to accept the offer over shares representing 91 per cent of the Network share capital - enabling the offer to be declared wholly unconditional in the afternoon.
Friday afternoon also saw an announcement by Plus Markets (LON:PMK) Group ( 0.98p/£3.77m) that it had decided to conduct a formal sale process in order to identify appropriate potential partners for the Company or major strategic investors – thereby putting itself into play for the purposes of the Take-over Code.  The Company added that the board believes that it is in the best interests of the company to seek a partner which will help it achieve the scale and reach required to maximise value to stakeholders.
Earlier in the week, Myriad, a £135m market cap Swiss Exchange listed software company providing software solutions and services for the mobile phone and consumer electronics industries,  announced an all share offer to Synchronica (LON:SYNC) ( 11.62p/£18.45m) valuing each Synchronica share at 13 pence and the Company itself at approximately £20m.  The offer is at a premium of 70 per cent to the price on the date which Myriad first made a non-binding indicative proposal to the Board of Synchronica but the consideration shares in Myriad will only be listed on the Swiss Exchange. Myriad noted that Synchronica has an obligation to pay deferred acquisition consideration to Nokia of approximately US$20.2m payable in full before 31 December 2015 and questioned Synchronica's ability to repay the Nokia debt. Synchronica advised shareholders to take no action in respect of the offer and await a further announcement.
Finally, the battle for control of Victoria continues (see SCW 17 January 2011) with the existing Board advising its shareholders not to support the resolution requisitions of the rebel shareholders until they have received and read the circular from Victoria containing the notice of general meeting and at which the resolutions to change the Board will be voted upon. The Board confirmed that it will report on the progress of the formal sale process, announced on 13 January 2012, by the end of February 2012.
Alkane Energy (LON:ALK) ( 20p/£19.94m)
Alkane Energy, the alternative energy company, last week announced that it had conditionally agreed to acquire Greenpark Energy Limited, a coal mine methane (CMM) and power response power generation business, for a total consideration of up to £5.725m. Greenpark management estimates that the CMM and power response business being acquired generated unaudited revenue of circa £3.4m and EBITDA of circs £1.9m for the year ended 31 December 2011. The acquisition has been financed by conditional funding arrangements to extend and add additional banking facilities, increasing total facilities to £9.5m, to be provided by Lloyds TSB Bank PLC (currently drawn prior to the acquisition at approximately £5.0m), the issue of a £2.0m convertible loan notes and the issue of £250,000 in Alkane ordinary shares. The Company also announced that it expected to report revenues of circa £9.5m (2010: £6.6 m) for the financial year ended 31 December 2011 with  full year electricity output of circa 140GWh (2010: 120GWh) with the average electricity sales price for 2011  expected to be approximately £51/MWh (2010: £44/MWh). 
Allocate Software (LON:ALL) (79p / £50.21m)
Allocate Software, the leading provider of workforce and compliance optimisation solutions, announced interims for the six months to 30 November 2011. Whilst revenue for the Company showed marginal increase at £16m (2010: £15.9m), impairment and other charges during the period took Allocate to a loss before tax of £6.57m (2010: £1.18m profit). Despite this, the Company believes it could have a good full year to look forward to having secured a multi million pound long term agreement with the Australian Defence Force in December which is likely to add significantly to the full year revenues (through the extension of the deployment of Allocate's DefenceSuite to all personnel in the Australian Army).
Angel Biotech (0.28p/£9.0m)*
Angel Biotechnology Holdings (LON:ABH) the biopharmaceutical contract manufacturer, has agreed three further manufacturing agreements with OOO NPF Materia Medica Holding (MMH), a major Russian pharmaceutical company, with a combined value of £4.5m. Under the agreements Angel will initiate activities in its existing facilities with the aim to transfer the contracts to the joint venture company announced on 17 October 2011. It is expected these projects will run concurrently and take approximately 22 months to complete.
Avanti Communications (LON:AVN) ( 284p / £241.26m)
The broadband satellite provider announced interim results for the six months to 31 December 2011. Revenues for the period increased significantly to £5.1m (2010: £1.2m), though the Company continued to post losses, which this period came in at £6.8m (2010: £6.3m), largely due to significant operational costs. HYLAS 1, Avanti's broadband satellite, provided the Company with its first full 6 months of revenue, and the 2nd quarter will see HYLAS 2 launch which will extend Avanti's coverage to Africa and the Middle East, helping the Company to drive forwards and build capacity. At the end of 2011, Avanti had a backlog of orders worth £181m, with a pipeline going forwards in negotiation worth £530m; though for the year to 30th June 2012 there is clear visibility of £17m revenues. The Company is also looking further ahead, with HYLAS 3 planned to be launch in partnership with ESA in 2015. With growing demand, and a plan to serve the need with infrastructure and capacity growth, we look forward to seeing how the full year ahead unfolds.
Bluestar Secutech (LON:BSST) (10.5p/£7.64m)
Blue Star SecuTech, a leading provider of digital video surveillance solutions in China, this week provided a trading update for the second half of its financial year ending 31 March 2012. The Board reported that whilst BlueStar's sales prospects for the first few months from 30 September 2011 were encouraging, the outlook for revenues following the Chinese New Year holiday is lower than previously expected. Furthermore, although the Company succeeded in winning a number of contracts towards the end of 2011, it anticipates that revenue will not be recognized from some of these contracts until after its financial year end. As a consequence, BlueStar's revenues for the full year are expected to be lower than last year's revenues and will have a material effect on the Company's net profits, which are now expected to be significantly lower than the Board's original forecasts. 
Corero (LON:CORO) Network Security (43.5p/£20.76m)
Corero Network Security (LON:CNS) the network security and business software provider, this week provided an update on trading for the year ended 31 December 2011. Consolidated revenue for the year ended 31 December 2011 is expected to be approximately £11.0m (2010: £3.0m) and consolidated operating profit before depreciation, amortisation, exceptional costs and financing expected to be above breakeven. Cash balances at 31 December 2011 were £4.3m. The Company also reported significant post acquisition progress in the Corero Network Security business as the business has been repositioned through investments in product development and a new international sales organisation. 
EKF Diagnostics Holdings (LON:EKF) ( 25.5p/£64.1m)
The global manufacturer of point of care in-vitro diagnostic devices has won a contract to supply the State of New Mexico's Women, Infants, and Children (WIC) clinics with its point-of-care haemoglobin testing instrument, the HemoPoint® H2, and related cuvettes. The initial order is for 220 instruments which will be supplied to over 100 WIC clinics throughout the US State and will be used to carry out tests for anaemia. According to the Centers for Disease Control and Prevention, anaemia is one of the most common blood conditions in the US, affecting about 3.5m people. An initial indication from the New Mexico WIC clinics suggests that they expect to perform more than 160,000 tests per year using the HemoPoint H2 instrument.
eServ Global (19.75p/£38.9m)
The global telecoms software supplier, which specialises in mobile money and value added services (VAS), has appointed Paolo Montessori as Vice President, Mobile Money. Mr. Montessori is a well recognised figure in the global mobile VAS market and for the past three years has had a particular focus on delivering Mobile Money solutions. Prior to joining eServGlobal, Mr. Montessori was Vice President Sales for Comviva Technologies Ltd (formerly Bharti Telesoft Ltd) where he was closely involved in Mobile Money and Payments and led both commercial and solution design in this field.
Fusion IP (LON:FIP) (70.5p/£51.33m)*
Fusion IP, the university IP commercialisation company, announced that its 48 per cent owned LED Company, Seren, has signed its first collaboration to bring its processes to market with a major, undisclosed, LED manufacturer. The agreement allows the partner to take a licence to manufacture products incorporating Seren's processes and gives exclusive rights in India. The Company also announced that its 47 per cent owned company Mesuro took $1.25m worth of new sales for its RF equipment in the last quarter of 2011 to three undisclosed customers.
GW Pharmaceuticals (LON:GWP) ( 90p/£119.75m)
GW Pharmaceuticals has received regulatory approval for Sativex® in Austria as a treatment for spasticity due to Multiple Sclerosis (MS). The launch of Sativex® in Austria is expected to take place during 2012 following completion of the national pricing and reimbursement process, and will be marketed by GW's partner, Almirall S.A. The company has also announced that, further to the November 2011 announcement of the filing of a new regulatory application to expand Sativex® to additional European countries, the dossier has been validated and is now under technical review by regulatory authorities in the following countries: Belgium, Finland, Iceland, Ireland, Luxembourg, the Netherlands, Norway, Poland, Portugal and Slovakia. It is expected that this new European Mutual Recognition Procedure (MRP) process should complete around mid 2012. Sativex® is currently available as a prescription medicine in the UK, Spain, Germany, Denmark, Canada and New Zealand. Launches are expected during 2012 in Italy, Sweden, Austria and the Czech Republic. Sativex® is also in Phase III clinical development as a treatment for cancer pain.
Healthcare Locums (LON:HLO) (3.64p/£30.86m)
Healthcare Locums the staffing group for the health and social care sectors, said Thursday that it has appointed Sue Bygrave, who joins from Biome Technologies (LON:BIOM) (LON: BIOM 0.14p/£8.24m), as Chief Finance Officer. She will formally take up her role as an Executive Director on the board on February 6th and will assume responsibility for all accounting activity across the group including operations in Australia.
Ilika (LON:IKA) (55p/£20.1m)           
Ilika the advanced cleantech materials discovery company announced that it has entered into a joint development agreement with Energizer Battery Manufacturing Inc., in the USA, a world leading primary battery manufacturer, for the development of advanced materials. An Energizer spokesperson said: "Ilika's high throughput techniques are well-matched to our material development requirements and we look forward to rapid innovation in this collaboration."
Interior Services (LON:ISG) Group (144p/£48.1m)
The international construction services group has signed a contract worth at least £100m with Santander to construct and fit out a new data centre in East Midlands. The project includes the construction of two identical and technically complex buildings, each with an individual gross floor area of over 161,000 sq. ft.
Matchtech (LON:MTEC) Group ( 211.5p/£49.49m)
One of the UK's leading specialist recruitment agencies operating in the Engineering, Science, Technology and Professional Services sectors last week provided a Trading Update for the six months ending 31 January 2012 and the Board's current outlook for the year to 31 July 2012. The Group has continued to trade in line with the Board's expectations. There was a strong net fee income performance across the whole Group during the period, with a total of £17.0m, up 26 per cent against the same period last year. Whilst the trading environment currently remains steady, the Board remains mindful of the impact of uncertainty in the macro-economic environment on business confidence and the effect this may have on Permanent Fees, which were 33 per cent of the Group's net fee income in H1 2012. The Board now expects that the Group's full year performance will be within the range of expectations, albeit towards the lower end of that range, with profits for the financial year again significantly weighted towards H2. The Group will release its Interim Results for the six months ended 31 January 2011 on Wednesday 11 April 2012, at which point it will provide a further update on trading.
Mediwatch (LON:MDW) ( 2.25p/£3.17m)
The innovative urological diagnostic company announced its final results for the year ending 31 October 2011. Sales revenues came in at £10.6m (2010: £10.5m), increased EBITDA for the year was £713,000 (2010: £583,000) and increased profit before taxation for the year of £322,000 (2010: £233,000). Profits and cash flows have increased due to the re-organisation that commenced in Q1 2011, including the outsourcing of major parts of the manufacturing process. The PSAwatch is at an early stage of commercialisation with clinical trials in France to gain reimbursement approval, direct marketing starting in Germany, Hong Kong, Mexico and China, growing sales in the UK private sector and the potential for further co-operation and trials with two international pharmaceutical companies. Significant sales growth of circa 75 per cent was seen in developing markets (Far East and Russia), providing an excellent platform for further growth, balancing the detrimental effects of the Arab Spring. Mobilewatch is making great strides and has increased its turnover three fold in the last 3 months. The Company continued to strengthen its product range and partnership with EBNeuro S.p.A. for the exclusive distribution of its gastro and neuro-physiology products in the UK. Omer Karim, Mediwatch Chairman said: "...During 2012 we anticipate the conclusion of a number of important research and development projects that will strengthen and update our existing product lines in urodynamics and ultrasound while reducing unit costs..."
Nostra Terra Oil & Gas ( 0.42p/£8.09m) 
Nostra Terra, the oil and gas producer with projects in the USA has commenced foreclosure proceedings against Richfield Oil & Gas Company, formerly Hewitt Petroleum, Inc. The Company issued a US$1.3m secured loan note which has been accruing interest at 10 per cent per annum from the date of issue and which matured on 31 December 2011. As announced on 6th January 2012, the Company granted Richfield an extension on the repayment date to 31st January 2012. To date, no funds have been received from Richfield and it has been notified that it is in default. Nostra Terra has begun the process of recovering against the collateral. The Loan Note is secured against producing leases located in Kansas and non-producing leases located in Utah. Nostra Terra is in the process of assuming temporary control to operate the producing leases in Kansas during the foreclosure process. Following 3D seismic interpretation at Bale Creek, locations of the initial wells have been adjusted. Site construction is now underway, and spudding is expected to follow.
OMG (LON:OMG) ( 23.5p/£16.78m)
The mobile motion capture (mobile mocap) technology group announced a substantial contract for it division Yotta DCL, which is a highway surveying company. The four year contract (with an option to renew for a further year) is expected to be worth £2.27m in total, with Yotta performing a Traffic Speed Condition Survey (TRACS) to determine the condition of the road surface- in total, approximately 140,000km of motorway and other major roads across England is to be surveyed using the Company's new Tempest vehicles. OMG also announced that its Vicon division has signed an agreement to provide motion capture (mocap) technology to The Imaginarium, a London based studio, with eighty of its cutting edge T160 mocap cameras being supplied along with Vicon's new Blade software providing all the crucial elements needed for mocap. Whilst the Company faced a difficult last year (prelims for the year to 30th September 2011 in showed an 81 per cent drop in profits to £0.7m) these recent contract wins marks a good start to 2012 and we look forward to seeing how the Company progresses over the course of the year, with a particular highlight being a new camera the Company is working on.
Pressure Technologies (LON:PRES) ( 143.5p/£16.29m)
The designer and manufacturer of specialty engineering solutions for high pressure systems has announced a considerable strengthening in the order book of its largest division, Chesterfield Special Cylinders (CSC), thanks to increased activity in the deep water oil rig market. Hydratron is driving growth in the Engineered Products Division and order books have strengthened in both the UK and USA. This is underpinned by continued strength in the global wellhead and controls markets led by the USA, which is aiming to become energy self-sufficient by 2030. In the Alternative Energy division, Chesterfield BioGas has only won one biogas upgrader project out of the two expected, and it is unlikely that any further orders won this financial year can be delivered in the year. There are a number of potential vehicle refuelling and trailer projects that are likely to reduce any shortfall in activity. However, given the size of the Company's total order book and the immediate pipeline, the management is confident of achieving market forecasts for the current financial year.
Solid State (LON:SSP) ( 139p/£9.44m)
Solid State, the AIM listed supplier of battery power solutions, specialist electronic components and industrial/ruggedised computers to the electronics market, this week  announced that trading in the year ending 31 March 2012 has continued to be very satisfactory and the result for the year is now expected to be ahead of current market expectations.  While revenues have been broadly as expected, the sales mix has shifted in the second half in favour of higher margin product.
Stellar Diamonds (LON:STEL) (6.25p/£13.55m)
The diamond mining and exploration company focused on West Africa has provided initial bulk sampling diamond grade results from the Lion-5 kimberlite dyke at its Kono diamond licence in eastern Sierra Leone. 346 dry tonnes of kimberlite were sampled and yielded 244 carats for in-situ grade of 70 carats per hundred tonnes, which is consistent with the previous trial mining results from the Pol-K and Bardu kimberlites at Kono. The management believes these results indicate that the Lion-5 kimberlite has significant exploration potential and intends to continue the exploration and evaluation work to develop this potential.
Surgical Innovations (LON:SUN) Group ( 12p/£47.42m)
The designer and manufacturer of creative solutions for minimally invasive surgery announced that it has received FDA approval for its Logic range of reusable instruments. These instruments are compatible with the Group's Logic Handles, which already have approval in the US, and are currently used with the Company's Resposable LogiRange- FDA approval will therefore help the Company to further penetrate these markets and take advantage of this sizeable market. A new contract with the Premier healthcare alliance was also signed with the Company's master dealer for the sale of the Group's Resposable LogiRange, and Logic range of reusable instruments, running for three years from 1 April 2012 with an option to extend for 2 years upon the agreement of both parties. A strong update by the Company.
Symphony Environmental Technologies (LON:SYM) (5.75p/£7.35m)
Symphony Environmental Technologies, the specialist in advanced plastics technologies reported that on 31 January that the Company presented its advanced plastic and other environmental solutions to business and political leaders at the residence of the British Ambassador in Mexico. Particularly pleasing was the strong interest in the "d2Detector", a portable device which shows whether the plastic product has been correctly made, and helps brand-owners to detect counterfeiting. In Mexico, Symphony, through its exclusive distributor Plasticos Degradables is actively involved in research and development with universities and institutions. A new laboratory with advanced equipment will be opened in March.
Synairgen (LON:SNG) (28.5p/£19.92m)
The respiratory drug discovery and development company with a particular focus on viral defence of the lungs this week announced its audited results for the six months ended 31 December 2011 following the change of year-end to that date. The Phase II trial of inhaled interferon beta (IFN-beta) in asthma is on schedule: last subjects were dosed in December 2011, with results anticipated in March 2012. Positive results from the pre-clinical study completed in November 2011 showed that aerosolised IFN-beta reduced virus-induced pneumonia, suggesting that inhaled IFN-beta may have potential as a broad spectrum antiviral for use in patients admitted to hospital with suspected viral lung infections; and as a post-exposure prophylactic defence against a lethal virus threat to the lungs. Research and development expenditure for the period came in at £1.8m (year ended 30 June 2011: £2.9m), whilst the post-tax loss for the period was £2.0m (year ended 30 June 2011: £3.2m) and the company had cash at 31 December 2011 of £3.4m (30 June 2011: £4.9m). Business development activity for the out-licensing of the IFN-beta programme is being coordinated to coincide with the availability of key clinical trial data.
Tower Resources (LON:TRP) ( 4.35p/£53.33m)
Tower Resources who has exploration assets in offshore Namibia and Uganda, provided an update on operational progress in Uganda, where the Mvule-1 well is now expected to spud within 6-9 days, i.e. between the 8th and 11th of February.  Tower's wholly owned subsidiary, Neptune Petroleum (Uganda) Limited, has begun mobilisation of the OGEC K900 drilling rig to the Mvule-1 site. Preparation of the site is near completion and rigging up is about to begin. The well is anticipated to reach a total drilled depth of about 600 metres within two weeks of spud. A further update will be released once the well has spudded. The well is evaluating estimated recoverable resource potential of 80 m bbls.
Transense Technologies (LON:TRT) (5p/£8.83m)*
The sensor systems specialist for the transportation and industrial markets has received an order from Bridgestone Brazil for its next-generation iProbe commercial tyre inspection tool. This follows a successful field trial and positive feedback from Bridgestone's customers. The management believes this is a strong endorsement of its technology and anticipates further orders to follow as part of an on-going deployment programme by Bridgestone. Bridgestone Brazil, in partnership with Transense and its South American partner, Budini Inc., has developed a tyre inspection software solution built around the iProbe, for mobile devices running on the Apple iOS and Android platforms. Bridgestone Brazil will use the iProbe and software as a complete tyre monitoring and reporting system for its commercial tyre customers and independent service providers.
Valirx (LON:VAL) (0.71p/£7.52m)*
The life science company announced that its cancer screening biomarker NAV3 has received patent approval by the European Patent Office. The Company is now in position to begin production and marketing of the biomarker. The biomarker is one of five patent family assets the Company's subsidiary, ValiFinn Oy, purchased from Pharmatest Services Oy in January 2012. ValiRx retains all commercial rights to the five patent family assets and is currently in negotiation with clinical partners for potential production.
Xenetic Biosciences (LON:XEN) (10.25p/£37.74m)
Xenetic Biosciences, a bio-pharmaceutical company focussed on high-value differentiated biological and vaccines and novel cancer drugs, announces that the Open Offer as proposed in the Shareholder Circular dated 4 August 2011 will not be implemented. The Company's share price of 9 pence per share on 31 January 2012 was below the Open Offer price of 11 pence per share and hence the Directors determined it was not in the best interest of the Company to implement the Open Offer.
ZETA Compliance (LON:ZCGP) Group ( 50.5p/£4.43m)*
Zeta Compliance Group announced that five of its clients renewed their long term contracts, which will provide revenues of £985,000 over the coming year. Four of these clients are clients in the retail sector and Zeta will be responsible for the monitoring of approximately 6,900 sites around the UK. The Company faced difficult market conditions in the last quarter of the financial year ending 31 January 2012 with preliminary annual results due in May.
*A corporate client of Hybridan LLP
---
Disclaimer:
This document should not be relied upon as being an impartial or objective assessment of the subject matter and is not deemed to be "independent research" for the purposes of the Financial Services Authority (FSA) rules. As a consequence the research (a) has not been prepared in accordance with legal requirements designed to promote the independence of investment research; and (b) is not subject to any prohibition on dealing ahead of the dissemination of investment research (although Hybridan does impose restrictions on personal account dealing in the run up to publishing research as set out in our Conflicts of Interest Policy).

The individuals who prepared this document may be involved in providing other financial services to the company or companies referenced in this document or to other companies who might be said to be competitors of the company or companies referenced in this document. As a result both Hybridan LLP and the individual partners and/or employees who prepared this document may have responsibilities that conflict with the interests of the persons who receive this document.

This document has been issued by Hybridan LLP for information purposes only and should not be construed in any circumstances as an offer to sell or solicitation of any offer to buy any security or other financial instrument, nor shall it, or the fact of its distribution, form the basis of, or be relied upon in connection with, any contract relating to such action. This document has no regard for the specific investment objectives, financial situation or needs of any specific entity. Hybridan LLP and/or connected persons may, from time to time, have positions in, make a market in and/or effect transactions in any investment or related investment mentioned herein and may provide financial services to the issuers of such investments. The information contained herein is based on materials and sources that we believe to be reliable, however, Hybridan LLP makes no representation or warranty, either express or implied, in relation to the accuracy, completeness or reliability of the information contained herein. Opinions expressed are our current opinions as of the date appearing on this material only. Any opinions expressed are subject to change without notice and Hybridan LLP is under no obligation to update the information contained herein. None of Hybridan LLP, its affiliates or employees shall have any liability whatsoever for any indirect or consequential loss or damage arising from any use of this document.

In the UK, this report is directed at and is for distribution only to persons who (i) fall within Article 19(1) (persons who have professional experience in matters relating to investments) or Article 49(2) (a) to (d) (high net worth companies, unincorporated associations, etc) of the Financial Services and Markets Act 2000 (Financial Promotions) Order 2005 (as amended) or (ii) are Professional Clients or Eligible Counterparties of Hybridan LLP (all such persons together being referred to as "relevant persons"). This report must not be acted on or relied up on by persons in the UK who are not relevant persons.

Neither this report nor any copy of part thereof may be distributed in any other jurisdictions where its distribution may be restricted by law and persons into whose possession this report comes should inform themselves about, and observe any such restrictions. Distribution of this report in any such other jurisdictions may constitute a violation of UK or US securities law, or the law of any such other jurisdictions.

Investments in general involve some degree of risk, including the risk of capital loss. The services, securities and investments discussed in this document may not be available to or suitable for all investors. Investors should make their own investment decisions based upon their own financial objectives and financial resources and, if in any doubt, should seek advice from an investment advisor. Past performance is not necessarily a guide to future performance and an investor may not get back the amount originally invested. Where investment is made in currencies other than the investor?s base currency, movements in exchange rates will have an effect on the value, either favourable or unfavourable. Levels and bases for taxation may change. When Hybridan LLP comments on AIM or PLUS Markets shares investors should be aware that because the rules for those markets are less demanding than the Official List of the London Stock Exchange the risks are higher. Furthermore, the marketability of these shares is often restricted.

Hybridan LLP and/or its associated companies may from time-to-time provide investment advice or other services to, or solicit such business from, any of the companies referred to in this document. Accordingly, information may be available to Hybridan LLP that is not reflected in this material and Hybridan LLP may have acted upon or used the information prior to or immediately following its publication. In addition, Hybridan LLP, the partners, directors and employees thereof and/or any connected persons may have an interest in the securities, warrants, futures, options, derivatives or other financial instrument of any of the companies referred to in this document and may from time-to-time add or dispose of such interests. Neither the whole nor any part of this material may be duplicated in any form or by any means. Neither should any of this material be redistributed or disclosed to anyone without the prior consent of Hybridan LLP. Hybridan LLP is Authorised and Regulated by the Financial Services Authority and is a member of the London Stock Exchange.


Hybridan LLP
29 Throgmorton Street, London EC2N 2AT

If you would like to receive other research reports from Hybridan, or would like to unsubscribe, please e- mail research@hybridan.com, title e-mail "research reports" or "unsubscribe me" Hybridan LLP is authorised and regulated by the Financial Services Authority Member of the London Stock Exchange
---
---

Avanti Communications Group plc is a United Kingdom-based company, which is engaged in the provision of satellite communication services. The Company offers services in Europe, the Middle East and Africa (EMEA) regions through Ka-band satellites. It sells satellite data communications services to telecoms companies, which use them to supply enterprise, institutional and consumer users. It owns a multiband satellite, ARTEMIS. It has customers in various industry sectors, including energy, government, oil and gas, and finance. Its products include PURE bandwidth, which is suited for satellite service providers and supports various satellite-based data communications application on vendor's Ka-band hub; CUSTOM, which delivers Internet Protocol (IP) data connectivity for service providers and supports various applications and service levels, and SELECT, which equips service providers with a range of broadband service levels to meet a range of market needs across EMEA. more »