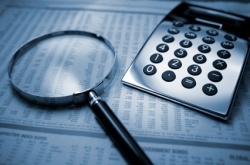 The first company that I am going to look at in the pub sector, after building my view of the industry in the previous two posts, is Punch/Spirit. As the company is planning a spin-off of its managed pub business, Spirit, I will look at each business separately. Unfortunately, we also have to conclude that the previous financial statements are completely useless going forward as the industry is going through changes which alter the fundamentals entirely. There are many dimensions to these changes but the most important changes are in the leased pub sector where, I believe, drinks income will, relative to current conditions, cease. I originally anticipated that this would be unrelated to the asset sales but after some help from people in the industry I discovered that they were linked. The result is that a debt restructuring is certain as is more impairment of property. However, this is all for later. I will first discuss the managed business.
Spirit's Managed Pubs – Above I have reproduced those tables from my look at the managed pub industry. I think one misconception about the spin-off could be that we are separating a good from a bad business. From the above tables it is pretty clear that, in fact, it is a separation of a bad business from a terrible business. In particular, we see that its margins are really quite worrying. Furthermore, we get a breakdown of the assets employed in the managed business meaning the pre-finance, pre-tax ROE is around 4.7%. Indeed, considering that Spirit will be carrying around £900m in debt it seems likely that the actual net profit figure would be really dire.
Looking at margins more closely, PUB has operating margins of 7%, Greene, Marstons and Wetherspoons have 13% and M&B has margins of nearly 17% (Young's perhaps isn't comparable but has operating margins near 20%). It is always difficult to work out what is going on with margins as it isn't broken out in detail for most of these companies.
The first thing is that it can't be anything to do with the scale of the business. While M&B may have lower costs through its large number of stores, we can see that Greene King and J D Wetherspoon (LON:JDW) have roughly the same amount of stores but have far better margins.
Another area we can look at is to see what happens to margins when sales change. This gives an idea as to how the companies are coping with the high fixed costs inherent to the industry (i.e we would expect any decline in sales to filter straight through to the bottom line). On this measure, Punch does well as sales decline 7% but margins improved by 14bps suggesting it improved its cost base effectively. Across the other companies, we largely see what we would expect with margins moving little with revenue growth, suggesting high fixed costs across the industry (MARS and M&B were the best at taking costs, presumably variable, out).
So it isn't really clear what the problem is but it is something that can be solved. At a guess, it seems quite likely that is struggling with a fixed cost, most probably staff costs. This suggestion is based on the fact that four out of the six brands that Punch operates are food-led which means much higher staff costs and lower margins. The other major cost are the drinks and food but I believe this may be less of a problem.
Valuation of the Managed Pubs – So we have some sense of the actual operations of these managed pubs and we really shouldn't be too impressed. The only comparables we can really use here are J D Wetherspoon (LON:JDW) and Mitchells & Butlers (LON:MAB) as they are the only companies that just operate managed pubs. I am going to look at EV/Operating Profit as debt is quite an important of the capital structure of these companies however, I should add that I don't have the market value of the debt. Either way, MAB is valued at 11.27x and JDW at 9.57x. However, we have a few problems here. The most important is that we have the debt for Spirit but not for the managed business so we can work out the value of the managed business as if it was funded totally by equity but that is it all. Another point is that MAB/JDW are run far better than the Punch's managed pubs. So at this point, we are going to stay with what we have asserted already. A conservative multiple would be between 5-7x operating profit which is a range of £280-£40om.
Spirit's Leased Pub Valuation – As well as the 800 odd managed pubs Spirit is also getting around 560 leased pubs. The company states that these are mostly pubs it used to manage and they make on average £100,000 p.a net (i.e comparable with Greene, MARS or JDW). The company estimates that 100-150 can be converted to managed brands over the next two years with the rest being disposed of.
Unfortunately, this is where the valuation gets slightly more complex as we have to work out what the pubs can be sold for. The main resources here are Christies & Co. and Fleurets (the market reports from both are probably essential reading for anyone interested in the sector). As an outsider, it is quite tough getting to grips with the valuations as each transaction quotes different trading information (i.e turnover per week, adjusted net, net turnover, turnover p.a) or no trading information at all. The most common metric appears to be a multiple on what equates roughly to turnover p.a. According to Fleurets, the average multiple in 2010 for profitable freeholds is 1.43x and for bottom end freeholds is 1.33x. The disadvantage here though is that most sales figures are net of VAT which makes comparisons difficult. In addition, some offers in the market are way off these figures i.e priced around 3/4x. Another important factor is that price discovery amongst the more premium freeholds appears to have stalled with a drop off in transactions. Fleurets and Christies both note the distressed-end of the market has been far more active with most sales being pubs with under £200,000 p.a in turnover and around 50% going to alternative use (i.e being converted into homes or shops).
So all this creates serious problems for our valuation. One way to avoid these problems is to work out what the minimum amount we need these pubs to go for to secure a conservative valuation.
Taking the low-end of the managed pub valuation, £280m, subtract the £900m of debt to get -£620m. So we need the leased pubs to be worth at least £620m for Spirit to have a positive valuation for equity. Dividing £620m by the number of leased pubs, 560, means that each pub needs to be worth at least £1.1m for the equity in Spirit to be worth something. If each pub is worth £1.25m then the equity is worth £80m and if each pub is worth £1.5m then the equity is worth £220m. A rough look through recent transactions suggests that £900,000-£1.25m would seem to be where comparable properties are being offered (given the £100,000 net figure). However, the market at this price range is extremely thin and Spirit is trying to get of 400+ of these pubs. Looking to recent transactions, I would find it surprising if private equity firms didn't get involved in the majority of Spirit's sales. This is obviously not great news as they will drive a hard bargain as they will be the only liquidity provider. In addition, the two year period suggests that Spirit is keen to get rid of these pubs which adds to the premium a liquidity provider can charge.
We have glossed over some of the details here as some of Spirit's leased pubs will stay within Spirit as managed pubs (they may be worth more within Spirit) and there is considerable room for a turnaround of the managed business overall. In addition, these leased pubs are probably worth considerably more as freeholds as they are losing value through their purchasing tie with Punch. To quantify, for a pub with a turnover of around £400-500k p.a (roughly comparable to Spirit's leased pubs) will lose between £98-137k through having to buy from Punch instead of a distributor/brewer. Either way, what we have here is a very rough outline that Spirit's leased pubs are worth between £560-700m.
Spirit Valuation - Putting all this together we can put a rough value on Spirit plc (the demerger docs will give us more detail on things like debt and cash balances). A worst case scenario would value operations at £840m. Debt on the Spirit securitization at the end of the last fiscal year was £900m so equity would be worth £-60m. However, we should consider that there is room for operational improvements and Spirit will sell the pubs off over two years whilst my valuation for the leased pubs is based on a rough, anecdotal look at a very thin market. A base case scenario would value the equity at £200m. This factors in a small improvement in operations and market conditions for property. I haven't done a best case as there are still quite a few unknowns. We will expect more detail about the demerger in the coming months.
Punch – Whilst we were able to put together a reasonably sensible valuation for Spirit's leased business the job for Punch is much more difficult. We have to look at the potential asset sales, future income, what a tie-free leased pub industry will be like and the overall debt load/liquidity.
Asset sales -Punch has split itself into Core and Turnaround divisions. At this stage, we are just interested in the Turnaround division which has 2,300 pubs, accounts for 20% of outlet EBITDA, average net of £40k and the company expects to sell off around 500 every year for the next five years. In the interim report, the company notes that it managed to sell off 160 pubs generating just £1.1m in EBITDA overall for £40m, which is an average price of £250k. To me, this seems really quite surprising as I believe that Punch probably has some quite seriously distressed properties on its books, relative to other companies. What this suggest though is that alternative use is putting a clear floor under the valuations for these pubs. It also seems quite puzzling that the company only expects to sell off 500/year when the distressed market has been fairly brisk, although more on this later.
I think a conservative floor for the whole block of properties would be £200k per pub, which means £460m overall. I believe the £40,000 net figure is quite possibly misleading (although this isn't intentional as the company uses this figure quite consistently) as I believe Punch has quite a wide range of properties. A pub making £40,000 net, using my anecdotal knowledge of the pub market, would probably fetch between £350-500k, which suggests a value for the Turnaround of £805-1150m. Using the £200-350k range per pub I would take the conservative estimate of between £460-805m, I believe the vast majority of these will go for alternative use.
Future Income/Industry Conditions – The remainder is the Core division has 2,970 pubs, 75% of outlet EBITDA with an average net of £80k. To highlight again what should be clear by now, my valuation will be based on the almost complete extinction of the tied model. I believe the pubcos are useful in providing some support for lessees and a cheap source of finance however, the simple fact is that given a business with 68% and one with 58% margins, the one with 68% will be more successful.
From what I have seen it appears that some industry leaders are quite reluctant to accept this. Often the big margins are justified by vague references to training but I don't think this makes sense. The strongest argument comes from those companies with brewing as well as leased pub businesses which may offer some valuable synergy. Finally, there is occasional reference to the competitive pressure that freeholders face. I don't quite understand the logic here as paying 10% of your margin over for no reason surely lessens your advantage as well as having to cope with same market pressures as freeholds. I also doubt that distributors/brewers have now or could maintain a monopolistic industry position. Even if they do though, competition is partly a relative phenomenon therefore, if everyone was burdened by this it wouldn't matter. The Punch Buying Club Agreement is a move towards free of tie leases that appears to move in a good direction and tries to align the aims of lessees and the pubcos. However, some free of tie lease agreements have been combined with a rise in rents which tries to offset the lost income. Obviously, this defeats the purpose of the whole agreement but the pubcos are facing a debt load which gives them no room for negotiation.
Going forward we will assume an average rent of £30k per pub which is probably quite conservative for the Core Division and a 10% margin on the drinks business which in turn will probably do far less volume (the breakdown the company gives isn't sufficient). The rent bit is quite simple producing £89.1m in operating profit per year (or given £50k per pub, £148.5m) but this doesn't include repair expenses. Repairs/Maintainence are tough work out as of the Turnaround division is quite rundown whilst other companies don't book anywhere near the same costs. This omission has to be kept in mind.  The drinks bit is more complicated. The right way to do it would be to work out what Punch spends on a per pub basis, apply this to the Core Division and then add on the new margin to work out revenue and profit. However, Punch's breakdown is poor so we will work from revenue backwards assuming Punch achieves an 80% margin to get their drinks expenses. The result is £21.2m of operating profit per year. So to compare to historicals, in the LFY a similar measure of profit was around £330m against the £110-170m I am calculating going forward. I would add though it is very hard to work out where the costs are split between leased  and managed in historical statements so the two figures aren't exactly the same.
Debt Load/Liquidity – Now we have traced some idea of what the future holds for Punch, we can see that the company is in serious trouble. The company had debt of £2.6bn outstanding against the two Punch securitizations with around £240m in net finance costs in the LFY. Now the net finance costs include the Spirit costs but the point is that its nowhere near £110m and not close enough to £170m. The main reason for this change is the projected change in the drinks income business. What this demonstrates though is that a debt restructuring is an essetnial part of putting a new business plan in place.  Unfortunately, the company has seriously jeporadized its goodwill with bondholders with the £30m fee for the banks involved in the spin-off (Consider that Punch provided them with 20+ deals in the past as well). At the most generous, I would say Punch is worth about £2bn. Therefore, there is nothing left for equity holders.
Conclusion – What I hoped to make clear here is:
Spirit is only a good company by comparison to Punch. Despite this, there is room for improvement and it stands well placed as a mostly food-led business. The debt it is taking is clearly a concern however, the value does appear to be there. The company's projections to get rid of all those pubs in two years does look slightly optimistic and, due to the poor liquidity of the market for high-end pubs, it will probablly lose some value in these transactions.
At the bottom, the basic business model for Punch is still workable. However, the move towards this model will bankrupt Punch and therefore, there is no value in the equity. The value of operations of the Core division (i.e pure equity) are worth somewhere around £700m.
The move towards the new business model will fundamentally strengthen the industry. Most importantly, we would hope it would place the incentives of  lessee and pubco in line. Although the drinks-side of the business probablly isn't viable, the rent-side surely is. To move towards this, the company needs its bondholders to co-operate so it should work hard to build goodwill.
The current market cap is around £450m whilst I think the equity value of the whole company (i.e Punch and Spirit), at the moment, is somewhere around £250-300m. I still continue to hold the shares as I think the spin-off is worth something however, I orginally assumed that the non-Spirit assets must be worth more than zero which was, of course, quite naive. As a result, I will cut down my position.
If anyone would like some more detail on any of the assumptions I have made here or you have any information that would help improve the accuracy of these assumptions feel free to drop me an e-mail. I will also add my apologies for the length of these posts however the industry is significantly more complicated than I orginally anticipated. My next post will return to look at some companies outside of the pub industry.
Disclosure: Long Punch Taverns
---
Disclaimer:
As per our Terms of Use, Stockopedia is a financial news & data site, discussion forum and content aggregator. Our site should be used for educational & informational purposes only. We do not provide investment advice, recommendations or views as to whether an investment or strategy is suited to the investment needs of a specific individual. You should make your own decisions and seek independent professional advice before doing so. The author may own shares in any companies discussed, all opinions are his/her own & are general/impersonal. Remember: Shares can go down as well as up. Past performance is not a guide to future performance & investors may not get back the amount invested.
---
---

Punch Taverns plc is a United Kingdom-based pub company. The Company is an operator of leased and tenanted pubs. The Company's maintains a range of pubs in its portfolio, including town center bars, local village pubs, and destination food pubs. The company's pubs are categorized into Community Pubs, High Street Pubs and Destination Pubs. The Community Pubs are local pubs, situated in towns, suburbs and villages, providing a hub for community events, businesses and interest groups. The Punch High Street Pubs provides breakfast, coffee, lunch and wine in the day and becomes a town center bar at night. The Destination Pubs offers food, meals, roast, fine dining and wine. The Company's portfolio consists of approximately 4,096 pubs located across the United Kingdom. more »

J D Wetherspoon plc owns and operates pubs across the United Kingdom and Ireland. The Company operates hotels. The Company owned an estate of around 951 pubs. The Company also offers food and drink services. The Company's hotels include Guildhall and Linen Exchange, Dunfermline, and Hippodrome, March. The Company's Hippodrome hotel offers approximately 13 en suite rooms. The Company's pubs include the Ivy House, the Velvet Coaster, the Bloxwich Showman, the Dairyman, the White Horse, the John Fairweather, the Saxon Crown, the Crowborough Cross, the Great Wood, the Forty Foot, the Saltoun Inn, the Lord High Constable of England, Hedgeford Lodge, the Angel Vaults Inn, the Star, the Chief Justice of the Common Pleas, the Old Unicorn, the Picture House, the North Western, the Sir John Hawkshaw, the Sawyer's Arms, the Twelve Tellers, the Steel Foundry, the Golden Hope, the Pump House, the Windmill, the Old Borough, the Queen's Head Hotel, the Jolie Brise and the Ritz. more »