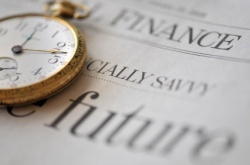 I do not profess to be an academic or a professional analyst, but I like to understand the numbers and ratios that I am looking at in terms of what they really mean and whether they can be misinterpreted or manipulated (by others!).
Received wisdom seems to have Return on Equity (RoE) as an accepted measure of how good a company is at delivering profits for shareholders, which seems fair enough.
In essence, it is calculated by dividing Net Income (Profit After Tax) by Net Assets (Equity funds (attributable to ordinary shares)) on the opening balance sheet. So, if you started with Net Assets of 100 and generated Net Income of 15, your RoE is 15% for the year (one of my Rules). (Note: I use the opening balance of Net Assets, but I have seen others who take an average of the opening and closing Net Asset position). 
Let's consider a worked example and I make no apologies for trying to keep it as simple as possible:
a company generates £10m of PAT each year for three years;

it has opening Net Assets (ordinary shareholders' equity; non-cash) of £50m; and

the Market values the company on a P/E of 12x PAT.
A Basic analysis looks like this:



























BASIC

 




























 

 

 

 

 

 

 

…

Unlock this article instantly by logging into your account
Don't have an account? Register for free and we'll get out your way
Disclaimer:
IMPORTANT - this blog acts as a commentary for my own analysis of publicly available information on companies that interest me. It does not constitute any recommendation to buy or sell any shares or investments that I may or may not hold. If you want professional advice, go to a broker (who has the necessary authorisation and professional indemnity insurance!)
---
---