Social media: lifting the veil of invisibility for small caps?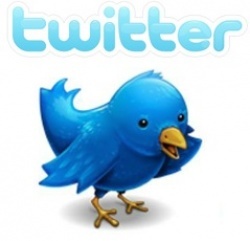 One of the major issues facing small listed or micro-cap stocks is that they tend to have low visibility with investors. The mainstream media is not particularly interested in reporting on them and small caps fall below the radar screens of most institutional investors. However, social media can help redress the balance and maybe even boost their valuations, according to research.

As such signs that a small cap company is adopting a long-term social media programme can be good news for its shareholders. North American small companies are ahead of their UK and European peers in this regard with Facebook and Twitter being the two most popular social media platforms for investor relations activities.

The price of invisibility
The problem of permanent low visibility is that it tends to translate into wider bid and offer spreads with the shares languishing at often deep discounts to net asset value. This makes the cost of capital more expensive when that company needs to issue new shares to raise finance and is also frustrating for shareholders. The Nobel laureate economist Robert C. Merton argued a quarter of a century ago in a paper - A simple model for market equilibrium with incomplete information  that there is a rationale for listed companies to use public relations and advertising to reach target investors. He explained that: "An increase in the relative size of the firm's investor base will reduce the firm's cost of capital and increase the market value of the firm."

Specialist metals information service Metal Pages said in a recent report that following through on Merton's advice small companies should be using social media to attract investors as it is also very cost effective. The report called junior mining companies should use social media early in the fund raising cycle goes as far as arguing that social media programmes should start preferably before the IPO even.  Meanwhile, the University of Michigan conducted a study called Dissemination, Direct-Access Information Technology and Information Asymmetrywhich concluded that social media can raise investor awareness and understanding of small companies with a positive outcome for the liquidity of shares and their values. 
Democratising investing
Social media is in effect democratising the flow of information and real-time platforms such as Twitter allow the maximum number of people to receive news simultaneously and instantly. This is a very positive development for market transparency and for smaller companies. Twitter now often rivals news wire services such as Reuters for breaking important news stories, which can move share prices. Being able to reach investors directly makes small caps less dependent on traditional media outlets and broker reports to raise their investor-profile. Many North American small caps are building investor communities via their Facebook and Twitter accounts.

Importantly for small cap companies, retail investors, a key source of funding for them, are turning to social media to monitor their investments and to share ideas. The Metal Pages report points out that the socialisation of investing is picking up pace with stock brokers integrating social media into their trading platforms in North America and Asia and with the rise of crowd-funding where small start-ups raise capital directly from the general public. The report says that smaller companies benefit disproportionately from using social media as their much larger counter-parts are already closely followed by brokers and the media.

The limitations of social media
Though social media can certainly help highlight a neglected small cap with a great story to tell – it does have limitations. If the company is badly run it is likely to get found out and shunned in the social sphere and word gets around quickly. Howard Lindzon, CEO of US-based real-time investors community, StockTwits, warns it also won't stop the share price falling if a company is in an out of favour industry sector.

Being in an out-of-favour sector can mean certain death for the share price and liquidity of a small cap. At least maintaining visibility whatever the market conditions via active investor relations and social media programmes means that once the sector returns to favour momentum investors are likely to discover the company quickly. Whilst value investors and other long-term shareholders will at least be encouraged that the firm is shareholder-driven and will eventually get discovered. The worry for value investors is getting caught in value traps – that is shares of companies, which somehow remain invisible whatever the stock market conditions or have genuinely problematic businesses.

They're doing it over there...
Two examples of small caps using social media effectively are Australia-based explorer Iron Road (ASX:IRD), which is using it to highlight its A$2.5 billion iron ore project in Southern Australia and to engage with investors. It is also now using social media to raise its profile in China, a key market for iron ore, via a local social media platform called Sina Weibo. Iron Road is looking to social media to support its fund raising efforts to advance its project. The other example is Canada-based rare earths explorer Ucore Rare Metals (CVE:UCU), which has developed a very large following on Twitter, bigger even than mining giant Anglo American (LON:AAL). It also uses it's website as a very effective multimedia platform and education centre for investors. As a result it enjoys a much higher profile than most of the other junior rare earths explorers many of which struggle to gain investor recognition.
Disclaimer:
As per our Terms of Use, Stockopedia is a financial news & data site, discussion forum and content aggregator. Our site should be used for educational & informational purposes only. We do not provide investment advice, recommendations or views as to whether an investment or strategy is suited to the investment needs of a specific individual. You should make your own decisions and seek independent professional advice before doing so. The author may own shares in any companies discussed, all opinions are his/her own & are general/impersonal. Remember: Shares can go down as well as up. Past performance is not a guide to future performance & investors may not get back the amount invested.
---
---

Anglo American PLC (Anglo American) is a mining company. The Company's segments include Iron Ore and Manganese, which includes iron ore, manganese ore and alloys; Coal, which includes metallurgical coal and thermal coal; Copper, which includes copper; Nickel, which includes nickel; Niobium, which includes niobium; Phosphates, which includes phosphates; Platinum, which includes platinum group metals, and De Beers, which includes rough and polished diamonds. Its portfolio offers bulk commodities and base metals to precious metals and diamonds (through De Beers). Its bulk commodities include iron ore, manganese, metallurgical coal and thermal coal. The Company's base metals and minerals include copper, nickel, niobium and phosphates. In precious metals and minerals, the Company produces both platinum and diamonds. Its mining operations, projects and exploration and marketing activities extend across southern Africa, South America, Australia, North America, Asia and Europe. more »