Sunrise Resources Executive Chairman Interview Q4 FY13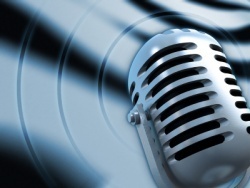 Sunrise Resources (LON:SRES) is an AIM listed diversified mineral exploration and development junior focused on white barite in South-West Ireland, diamond interest in Western Australia and Finland and newly acquired gold exploration projects in Western Australia.
Following the recent diamond and gold project announcements, Patrick Cheetham, the Sunrise Resources founder and Executive Chairman, has taken time out to discuss various aspects of the business, including, the white barite project, cue diamond and gold interests in Western Australia, results to date, work programme, market sentiment and financial demands.
Q1. Briefly, could you describe Sunrise Resources history, business model and mission?
Sunrise was established in 2005, as Sunrise Diamonds plc, to acquire the Finnish diamond exploration interests of Tertiary Minerals plc.  We have had good technical success in Finland making a number of new kimberlite discoveries in an entirely new kimberlite field but, so far, diamond contents in the new discoveries have proved to be too low for commercial development. Since then, and following a name change to Sunrise Resources plc, the Company has been involved in gold exploration in Canada and its mineral projects now include a barite project in Ireland and gold and diamond projects in Australia.
Our mission is to discover a world-class mineral deposit that will deliver substantial capital gains to our shareholders and reward our other stakeholders. We are also looking to develop low capital-cost profitable mining operations that can sustain a wider exploration effort in the longer term.
We will only work in countries with stable political systems and favourable and transparent mining laws where corruption is not the way of life.
Q2. Why the focus on Western Australia? And, how do you find operating in Australia both with local stakeholders and the authorities?
Obviously Australia meets the country criteria I have just outlined and Western Australia is a region of extraordinary mineral endowment that continues to yield new discoveries in under explored areas. Much of my career as a geologist was spent in the West Australian Goldfields and so it is an area that I am very familiar with. Whilst dealing with the authorities is straightforward, it is expensive and time consuming to get Aboriginal Heritage clearance for drilling. However Native Title is not just an issue in Australia.
Q3. Could you please provide a summary of the projects Sunrise Resources is interested in?
At Derryginagh in Ireland we are evaluating a small resource of potentially high value white barite, a niche product used as an industrial filler in paint and plastics.  We continue to hold our diamond claims in Finland but our active diamond work is focused on the Cue project in Western Australia. We have also recently applied for exploration and prospecting licences for gold near Cue, where the Meekatharra greenstone belt is undergoing a renaissance in gold production and new gold discoveries.
Q4. Can you please explain the recent results from Target 5 of the Cue Diamond project, forward programme and aspirations for the project?
Target 5, a Sunrise discovery, is a relatively large surface occurrence of kimberlite where we have yet to tie down the bedrock source. An initial 50kg sample returned an interesting count of high quality microdiamonds and justified the collection of a larger 200kg sample that is now at the lab being processed for diamonds. Previously defined kimberlites on the project are narrow dykes with limited surface expression, and whilst such smaller deposits could be commercial in an established mining district like Cue, the bigger prize is a kimberlite pipe or larger dyke system. The spread of kimberlite float at Target 5 is the largest we have seen to date and suggests the source could be larger than any of the kimberlites so far discovered.
Q5. What is the current situation with regards to the Derryginagh project in South West Ireland, the forward programme and company aspirations for the project?
We carried out drilling and metallurgical programmes in 2012 and completed a technical and economic scoping study earlier this year based on our original concept for a low capital cost operation producing filler grade barite. The study showed that additional reserves will be required together with a simplification of the process flow-sheet which is currently more capital intensive than anticipated. We also believe that there is an opportunity to capture more of the value chain for this niche material and so we have initiated discussions with various potential off-takers to evaluate this opportunity in more detail.
Q6. Sunrise recently announced that it has applied for licences over two gold projects located in Western Australia, what attracted you to this opportunity, when do you hope to receive the licences and what are your aspirations for the project?
The Murchison greenstone belt has produced over 5.5 million ounces of gold and so, when the opportunity arose to 'peg' some land on the under-explored eastern limb of this belt, we grabbed it.  As we are already working on diamond exploration not far away it makes sense to extend our interest in the area.  The licences may take a few more months to be granted and we hope to start exploring the ground soon after that and as soon as we have Heritage Clearance.
Special Offer: Invest like Buffett, Slater and Greenblatt. Click here for details »
Q7. What is the relationship between Sunrise Resources and Tertiary Minerals? And, as a major shareholder in Sunrise what feedback have they given as to the performance of Sunrise Resources?    
Tertiary is the largest shareholder in Sunrise and provides office facilities and staff at cost. This cost sharing arrangement works to the advantage of both companies and I suspect our administration costs are amongst the lowest on the AIM Market. This last quarter Tertiary elected to take shares in lieu of cost reimbursement and was pleased to take the opportunity to increase its shareholding in Sunrise Resources as it sees good value at the current share price.
Q8. How do you see the financial demands relating to capital expenditure and working capital being met during 2013?
We have sufficient cash for the rest of 2013 and we can draw on a £3 million equity line of credit with Darwin Strategic. Darwin is an institutional investormajority owned by funds managed by the Henderson Volantis Capital team.
Q9. Over the past 12 months the Sunrise share price has ranged from around 0.45p to 2.6p, what do you make of the market sentiment relating to Sunrise and do you feel the current share price is a fair refection of where the company is at?
I don't think any optimistic Chief Executive of an exploration company thinks that it is fairly valued! That's why I take my remuneration in shares, not cash, and my fellow directors do the same. I think our share price has suffered in line with the wider market for junior mining shares and we have had some project set-backs that also reflect in the price. Such setbacks are to be expected. Our major shareholders understand that mineral exploration and development is a high risk business and not every project goes forward in a straight line or is a winner. However, we are working hard to reward patient investors whilst historic short term volatility has provided trading opportunities for short term speculators.
Q10. It was noted in the recent Interim Statement that Sunrise Resources is exploring potential new opportunities, would that be in addition to the recently announced gold licence applications?
In mineral exploration the odds of success are increased by looking at a larger number of projects and this means we are always on the look-out for new opportunities and we will continue to generate new opportunities where we see good potential, particularly if there is geographical or commodity synergy with our existing projects as was the case in Western Australia.
Q11. What can Sunrise Resources shareholders look forward to over the next 12 to 18 months?
It will be a few months before we see the Australian gold licences granted but we are already planning the exploration programmes and see a number of walk-up drill targets that we will test as soon as we get Aboriginal Heritage clearance. News from Derryginagh is more difficult to predict and will depend on how quickly we can advance discussions with prospective off-take parties. In the short term we are looking forward to receiving the results of diamond extraction on the 200kg sample from Target 5 at Cue. These results are imminent.
Thanks Patrick for taking the time to discuss the various business aspects and for sharing your thoughts.
The interviewer does not hold shares in Sunrise Resources.
Disclaimer:
This content has been created for information purposes only, and is NOT, in any way, a recommendation to invest.  This communication is a snapshot of a certain aspect of a discussed business at a moment in time, and is merely a basic starting point for research.  The article/thread has been created with honesty and integrity in mind and is based on publically available information sourced in relation to the title, such as from, RNS announcements, published reports, management comments, analyst reports, media coverage etc.  To this extent the author who has written the piece in good faith accepts no liability for the accuracy of the information and urges all readers to verify the content independently.  Please note that the value of investments may fall or rise and you may not get back the amount originally invested, or in some cases your investment may be wiped off altogether.  When investing, bear in mind that past performance is not a guide to future performance and that qualified independent financial advice should be sought before buying or selling shares.  The Author of this article may hold shares in the companies discussed.
---
---

Sunrise Resources plc and its subsidiaries are engaged in the identification, acquisition, exploration and development of mineral projects. As of September 30, 2012, the Company is exploring in Ireland, Australia and Finland. The Derryginagh barite project is located near Bantry, County Cork, in the south-west of the Irish Republic. The Company owns 100% interest in Cue diamond project. The Cue diamond project is located in the Murchison Mining District of central Western Australia, 80 kilometer north-west of the gold mining town of Cue. The Company's diamond projects are located in the centre of the Karelian Craton (a part of the Fenno- Scandian Shield), which extends from Sweden, through Finland and eastwards into Russia. It consists of generally north to north-east/north-west trending Archaean greenstone belts in granitoid basement. more »