Telecom Plus looks well set for revenue and EPS growth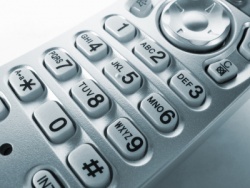 Telecom Plus (LON:TEP) (trading as the Utility Warehouse) supplies a wide range of utility services (gas, electricity, fixed telephony (calls and line rental), mobile telephony and broadband internet) to both residential and business customers. The company doesn't advertise but instead recruits customers via an army of distributors.  Full year results to 31 March were issued yesterday and appear to see the company well-positioned now for a resumption in revenue growth and EPS growth in future years after a decline this year despite impressive top-line growth.  
In summary, revenue was up 33% to £369.1m (2009: £278.3m) driven by a combination of a surge in the number of customers and an improvement in the quality of the customer base. PBT was down 19% to £18.2m (2009: £22.5m) after gross margins narrowed from the 'exceptionally favourable wholesale pricing environment' experienced the year before. EPS was down 19% to 19.7p (2009: 24.2p). The year-end net cash balance was £2.5m (2009: £25.4m) and the final dividend was 14p per share (2009: 12.5p) making a total for the year of 22p per share (2009: 17.5p).
In terms of fundamentals, the stock is currently trading at a market capitalisation of £219m, has no debt, with a P/E of 16x and a yield of 6.9%. The chairman, Peter Nutting, indicated that the total dividend payout is unlikely to increase in the current financial year "reflecting the need to retain a reasonable proportion of our future earnings to fund the increasing working capital requirements of the business as it continues to grow" which seems a sensible move with the dividend totalling £15m.
There are now over 35,000 distributors of Utility Warehouse products (2009: 27,100) though it is not known what proportion of these are active in seeking out new customers.  The customer base now stands at 345,762 (290,826) up 19%, with the average customer spend now standing at £1,152 p.a. - an increase of 9% on one year ago, and up 303% from ten years ago (2000: £286).
Cash flow was negative at the interims due to the purchase of freehold office premises and an increase in the level of sign-up bonuses due to distributors last year.  We now know from the finals that the bonuses shot-up due to a deluge of letting agents becoming distributors and signing-up whole blocks of flats.  This practice of signing-up those in rented property has now been made less financially attractive and the re-focus on homeowners will provide a better 'quality' of customer i.e. homeowners tend to use more services (incl. higher margin telephony services), remain as customers in their property for longer, and have lower bad debt levels.
One potential concern for Telecom Plus is the volatity of wholesale energy prices but the company claim to have "no financial exposure" to this.  On the face of it, that seems true, as it is the end-user who suffers the volatility.  I don't believe it is the case that Utility Warehouse buys 'blocks' of energy in the wholesale market in expectation of anticipated gas & electricity sales - customers are simply signed-up and receive the gas/electricity from npower, who now supply UW on a rolling two-year contract. 
One circumstance where UW may be on the hook for unpaid power bills is through bad debt provisions (though this will be offset through reduction in customer bills through payments from participating stores in the Clubhouse cash back card scheme (more detail on the cash back card below). The other circumstance where UW foot the bill temporarily for customer power bills is the underpayment during winter months by those paying by equal monthly instalments when their consumption is of course highest.  This was flagged up in the end of year trading statement issued on 31 March:
"Due to the exceptionally cold weather conditions experienced throughout the UK over the last few months, we have experienced a substantial seasonal cash outflow, which means we will be reporting a small cash positive position at the year end. This is primarily a function of the timing differences between when we receive payments from our customers (who we encourage to spread their energy bills across the year in equal monthly instalments) and our payments to npower for the energy they have used (which are based on actual consumption each month). This cash outflow will be recovered progressively as we move into the summer months, and as customer payments are adjusted for the higher levels of energy usage this winter."
One of the most compelling reasons for new customers signing-up to the various services is the cash back card, referred to above, which launched in 2008.  Over 40,000 cards have been issued to customers who are able to make sizeable dents in their monthly utility bill, as they receive a rebate of 5% if the card is used when shopping in a growing list of participating stores, such as Sainsbury's,Boots, Argos, Homebase, B&Q, Dominos, Halfords, Mothercare, Comet, Toys R Us, and many more.  This makes for exceptionally 'sticky' customers and I gather there are even some customers who have negative monthly bills!
Special Offer: Invest like Buffett, Slater and Greenblatt. Click here for details »
However, one area that I believe may come under stress in future is the cash balance, as it can be expected that when an increasing number of new customers are signed up, one-off distributor bonus payments will also grow.  In conjunction with another cold winter as we have just had could see huge energy consumption that is not immediately paid for by the customers who are on a fixed monthly payment (and who catch-up with their payments in the summer months).  TEP anticipates that it will have a similarly sized net cash balance at end-March 2011 (£2.5m) and states:
"The Company has sufficient banking facilities available to meet any reasonably foreseeable increase in our working capital requirements resulting from our anticipated growth, higher energy prices and/or another cold winter." 
We will see if this is sufficient.
Notwithstanding the last point about working capital, I personally view TEP as a well-managed company with the potential for many more years of growth, and with a very attractive yield in the meantime. 
As CEO Charles Wigoder stated in September 2008: [1]
"What is really astonishing is that although we are already a major British quoted company, with projected turnover for this year of over £260 million, we still have less than 1% of the market for the services we provide. We could double in size, then double in size, then double in size again, and we would still be the UK's smallest utility provider. That's a fantastic growth opportunity for us to seize together."
Quite, and this demonstrates the potential if the Board can manage this growth without the company suffering growing pains and demands on working capital.
Disclosure of interest: The author holds shares in TEP.
Disclaimer:
As per our Terms of Use, Stockopedia is a financial news & data site, discussion forum and content aggregator. Our site should be used for educational & informational purposes only. We do not provide investment advice, recommendations or views as to whether an investment or strategy is suited to the investment needs of a specific individual. You should make your own decisions and seek independent professional advice before doing so. The author may own shares in any companies discussed, all opinions are his/her own & are general/impersonal. Remember: Shares can go down as well as up. Past performance is not a guide to future performance & investors may not get back the amount invested.
---
---

Telecom Plus PLC provides a range of services to households and small- to medium-sized businesses. The Company is engaged in supply of fixed telephony, mobile telephony, gas, electricity and Internet services. The Company operates in two segments: Customer Acquisition and Customer Management. The Customer Acquisition revenues represent joining fees from the Company's distributors, the sale of marketing materials and sales of equipment, including mobile phone handsets and wireless Internet routers. The Customer management revenues are derived from the supply of fixed telephony, mobile telephony, gas, electricity and Internet services to residential and small business customers. Its range of utility services includes fixed telephony, mobile, gas and electricity, Internet, cashback card, and non-geographic numbers. more »