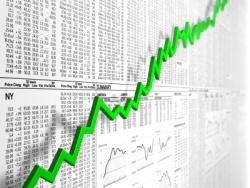 Active fund managers argue that they can beat the market by picking stocks that do better than the average. Risk and liquidity issues are important factors to consider here but, as an exercise to test this thesis, it is interesting to look back and see what stocks now in the FTSE 100 were the best picks 16-years ago on a total returns basis, i.e. with dividends reinvested.

Since September 1994 the best performer was Capita, a support services company. Second was Tullow, an oil exploration company, third was Sage, a software company, fourth was Antofagasta, a mining company and fifth was Next, a retailer.

The results shed light on the growth versus income argument. Traditional investors argue that the reinvestment of dividends is the key to long-term performance. This is supported by the Barclays Equity Gilts Study which shows that £100 invested in 1899 would now be worth £160 in real terms, but £22,239 if dividends had been reinvested. The performance of Capita illustrates this. In capital terms £100 grew to £3,620. Reinvesting dividends over the 18 years would have yielded an extra 36% (giving £4,911). A similar uplift is evident for Sage and Antofagasta, whilst for Next the uplift from reinvesting its dividends almost doubled total returns over the period to £2,356.

These data also demonstrate the power of compound interest. A seemingly small difference in annualised returns can lead to a vastly different final sum over a long period. Capita's capital return is only a couple of percentage points lower than the total return (22.1% p.a. and 24.2% p.a. respectively) but by the end of 18 years of reinvesting dividends the outcome is almost £1,300 more.
Returns for Tullow, by contrast, have little to do with dividend flows and are all about growth. Oil explorers reinvest cash-flows boosted by occasional windfalls such as those experienced by Cairn in Rajasthan. (Ironically Cairn would have been in the top five, but payment of its last special dividend in March 2012 knocked Cairn out of the FTSE 100). The dividend yield for Tullow has remained very low since 2003 when the company first paid a small dividend, though it has risen since.

If dividends are that important shouldn't investors just concentrate on high yielding stocks, where dividends are high in relation to the share price? The danger here is that a high yield is signalling that dividends are about to be cut, leading to a collapse in the share price and grief all around.

In time companies with growing dividends, like these five, will overtake such bond-like (i.e. almost fixed income) investments. Longer term outperformance clearly derives from two sources. Firstly a growing dividend should eventually catch up with a high, but stationary dividend. The benefit of a relatively higher dividend for reinvestment will thus fade. Secondly, share prices tend to follow earnings and dividend growth. Capita, for example, has seen its dividend grow from close to zero in 1994 to 22p per share in 2011. Over the last 10 years the dividend has grown at an average of almost 24% p.a. and with no re-rating of the shares over this period (i.e. the dividend yield remains the same) this would lead to a similar average annual share price return.

Sage has produced an even more impressive dividend growth rate of 36% compound over the same 10 year period. Thus dividend growth has been the main driver of outperformance here, rather than a re-rating (as evidenced by the dividend yield rising over the last ten years for both). Dividend reinvestment has been less important for both, as reflected in the fact that the average dividend yield for Capita and Sage has been 1.5% and 1.75% respectively over 10 years. By contrast, returns from Next have had more assistance from the reinvestment of dividends. The average dividend yield over 10 years, at 3.3%, is close to double that of Capita and Sage. This is reflected in a wider gap between share price (capital) returns and total returns (14.9% 'v' 19.2% compound p.a.). The contribution to total returns from dividends is smaller for Tullow and Antofagasta, and harder to generalise. Tullow only started paying dividends in 2003, whilst Antofagasta has paid small dividends, apart from three large special dividends paid since 2007.

Could these returns have been predicted back in 1994? There is certainly very little to connect the five stocks as they come from five completely different sectors. An expert in one sector could have picked the winner in that group. But it is hard to believe a generalist would have selected the best in each. Picking the right stocks can give fantastic returns, but looking at this eclectic bunch it is hard to avoid the conclusion that it comes close to a lottery. How easy was it to predict these businesses would prove classic growth stories with expanding income streams rewarding investors with rising dividends and share prices? Isn't it easier to just buy the whole market, accept the rough with the smooth and experience less risk and greater liquidity?

Results (end value of £100 invested in each stock on 6th September 1994, dividends reinvested, source Bloomberg): - Capita (£4,911); Tullow (£3,818); Sage (£3,366) Antofagasta (£3,302); Next (£2,356)
---
Disclaimer:
Past performance is not a guide to future returns. The value of investments and the income from them may go down as well as up and is not guaranteed. An investor may not get back the amount originally invested. For risks relating to specific products, please refer to the relevant documentation for that product.
---
---

Capita PLC provides customer and business process management services. The Company operates through nine segments: Health and Wellbeing, consisting of its health businesses; IT Services, consisting of its data and information technology managed services; Justice and Secure Services, consisting of businesses servicing the police and emergency services market, digital and gamification businesses, and parking services; Professional Services, consisting of local Government and schools software, document and information solutions, and Entrust; Property and Infrastructure, consisting of property consultancy and local Government regional partnerships; Workplace Services, consisting of human resource, and resourcing and learning businesses; Customer Management and International, consisting of customer management business; Insurance and Benefits Services, its employee benefits and insurance business, and Asset Services, consisting of shareholder solutions, and mortgage and banking solutions. more »

Tullow Oil plc is an independent oil and gas exploration and production company. The Company is engaged in the exploration, development, production and sale of hydrocarbons. The Company is focused on finding and monetizing oil in Africa and the Atlantic Margins. The Company has interests in over 130 exploration and production licenses across 22 countries which are managed as three regional business units: West & North Africa, South & East Africa and Europe, South America and Asia. The Company has produced an average of 100,000 barrels of oil per day in 2014. The Company has a portfolio of development assets in Ghana, Kenya and Uganda. more »

The Sage Group plc is a United Kingdom-based company, which provides small and medium sized enterprises (SMEs) with a range of business management software and services, including accounting, human resource (HR) and payroll, enterprise resource planning (ERP), payments, customer relationship management (CRM), mobility and business intelligence. The Company operates through three segments: Europe, which includes operations in France, the United Kingdom and Ireland, Spain, Germany, Switzerland, Poland, Portugal and Sagepay; Americas, which includes the United States, Brazil and Canada, and AAMEA, which include Africa, Australia, Middle East and Asia. The Africa operations are based in South Africa and the Middle East, and its Asia operations are based in Singapore, Malaysia and the United Arab Emirates. Its products include Sage One, Sage 100, Sage 50, Sage ERP X3, Sage Payment Solutions, Sage Office Line, Sage Murano, Sage Pastel, Sage VIP Payroll, Sage Handisoft and Sage 200. more »