The Forward Look featuring Majestic Wine, Tesco, Sainsburys, Stobart Group and Carnival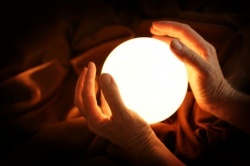 Nick Raynor is an investment adviser at retail stockbroker, The Share Centre, having been there since 2002. Nick has over 11 years' experience in personal finance. Nick is regularly asked to offer his insight on a wide range of financial matters to the UK media for papers including The Times and The Daily Telegraph. He provides weekly share comment to several regional newspapers, as well as finance-based websites such as MoneyExtra.com. He gives his thoughts on what to expect from companies announcing results w/c 7 June 2010.
Monday
Majestic Wine (LON:MJW) (preliminary results) - With the summer months approaching we would hope to see a good start to the new financial year as well as positive figures from the last 12 months. With the World Cup imminent this could give a pleasant boost to sales, however having already suggested that results would be at the upper end of analysts expectations, anything less will be a disappointment. We do not currently hold a view on Majestic wine
Tuesday
Tesco (LON:TSCO)  (interim management statement) -  Sir Terry Leahy may have announced his retirement, but the goliath that is Tesco's will carry on and a short trading update will no doubt confirm this. Tesco has large overseas exposure and with Sterling suffering recent weakness this should give a boost to earnings, not that Tesco needs it. We expect another set of solid figures and can see no reason why we would change our 'buy' recommendation. We currently list Tesco as a BUY.
Wednesday 
Sainsbury (J) (LON:SBRY) (Q1 trading statement) - To compete with Tesco Sainburys will have to produce something special we feel, however investors may not be totally interested in the figures. Investors will be looking for signs to see if there has been or will be any further interest from the Qatari Investment company that made a bid previously back in 2007. If not it will still be interesting to see how they have fared against other supermarkets over the last three months. We currently list Sainsburys as a HOLD.
Stobart Group (LON:STOB) (interim management statement) - Stobart Group has signed a number of contracts so far this year and the development of its Southend project is going well. We expect this update to contain further good news which should provide a boost to shareholders. An update in May noted that profits were up 54% and further improvements on margins are expected. Most recently Stobart received £100 million from the U.K. Companies Financing Fund, this 10 year loan will repay debt and will also be invested within the company. The future looks very promising hence the buy recommendation. We currently list Stobart as a BUY. 
Thursday
Carnival (LON:CCL) (Q2 results) -  Figures should be boosted from currency fluctuations as the majority of Carnival's business is US based, however this also could be an area for concern, the huge oil spill in the Gulf of Mexico could put those wanting to go cruising in that region off. These results are unlikely to change our stance to anything else but 'hold'. We currently list Carnival as a HOLD. 
Economic Diary 
Economic announcements for w/c 14 June 2010
Consumer Price Indices May 2010 (15 June) and Average Weekly Earnings (16 June)
April's CPI rose to 3.7% from 3.4%. Recent figures from the Bank of England revealed that its preferred measure of the money supply, M4 minus Intermediate OFCs, expanded by 6.6% q/q, within the bank's target range. The British Retail Consortium revealed a 1.8% y/y rise in shop price inflation in May, while food prices rose 2.2%. Average wages rose by 4% in March, the fastest pace for some time. The Bank of England has steadfastly stuck to its line that inflation will drop off later this year; markets will be looking for evidence to support this prediction.
Housing market survey May from RICS (15 June)
In the April survey from RICS, the index tracking new instructions (an indicator of changes in supply of properties for sale) fell from 21 to 11, while the new enquiries index (an indicator of changing demand) rose from zero to 8. If the pattern observed over the last two months continues, then in May the relationship between the two indices may have shifted in favour of demand growth, indicating house price rises further down the line. The imminent changes in capital gains tax may have led to a sharp rise in new instructions. 
14 June
• Monthly Review of External Trade Statistics – April 2010 ONS
15 June
• Consumer Price Indices – May ONS
• Housing market survey – May RICS
• Eurozone Employment Q1 2010
• Eurozone Foreign Trade
16 June
• Labour Market Statistics ONS
• Average Weekly Earnings – April 2010
• Eurozone inflation May Eurostat
17 June
• US Consumer Price Index May, US Real Earnings May BLS
• Retail Sales – May ONS
18 June
• Public Sector Finance – May ONS
---
Disclaimer:
Investing in general, and the products and services mentioned above may not be suitable for all: if in doubt, individuals should seek independent financial advice. The value of investments and the income from them can go down as well as up and investors may not get back their original investment. Past performance is not a reliable indicator of future performance.
The bases and levels of taxation relating to ISAs, CTFs and SIPPs are subject to change and the value of these tax allowances may depend upon the circumstances of the individual.
---
---

J Sainsbury plc is a United Kingdom-based company, engaged in supermarkets and convenience stores, and an online grocery and general merchandise operation. The Company also has two property joint ventures with Land Securities Group Plc and The British Land Company Plc. Sainsbury's Bank provides a range of banking and insurance products. As of March 2013, J Sainsbury plc consists of a chain of 592 supermarkets and 611 convenience stores. It provides a selection of movies, music, books, games and other entertainment products through Sainsbury's Entertainment. more »

Tesco PLC is a retail company. The Company is engaged in the business of retailing and retail banking. The Company operates in four segments: UK, Asia, Europe and Tesco Bank. It has retailing and associated activities (retail) operations across the United Kingdom, Asia and Europe. It is engaged in the retail banking and insurance services through Tesco Bank in the United Kingdom (Bank). The Bank offers a range of personal banking products, which include mortgages, credit cards, personal loans and savings. The Company operates approximately 7,817 shops around the world. Its subsidiaries include Tesco Stores Limited, One Stop Stores Limited, Tesco Ireland Limited, Tesco-Global Stores Privately Held Co. Limited, Tesco Polska Sp. z o.o., Tesco Stores CR a.s., Tesco Stores SR a.s., Homeplus Co. Limited and Homeplus Tesco Co. Limited, among others. more »

Carnival plc is a cruise vacation company. The Company has three cruise segments that consist of North America cruise brands, Europe, Australia & Asia (EAA) cruise brands, and Cruise Support. In addition, it also has a Tour and Other segment. The Company offers its services under nine cruise brands. Its North America segment cruise brands include Carnival Cruise Lines, Holland America Line, Princess Cruises (Princess) and Seabourn. Its EAA segment cruise brands include AIDA Cruises (AIDA), Costa Cruises (Costa), Cunard, P&O Cruises (Australia) and P&O Cruises (United Kingdom). Its Cruise Support segment includes its cruise port and related facilities located in Cozumel, Mexico; Grand Turk, Turks and Caicos Islands, Roatan, Honduras and Puerto Plata, Dominican Republic. In addition to its cruise operations, it owns Holland America Princess Alaska Tours, a tour company in Alaska and the Canadian Yukon. more »