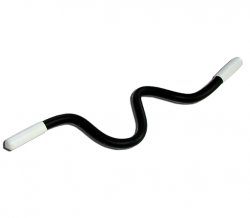 New subscribers to Stockopedia can often be a little bewildered by the number of different Guru Screens that we model - I often find myself answering the question "where do I start?". We've modelled these 65 strategies from dozens of classic books and research papers and doing the background reading around it all could take a busy person years - years that they just don't have!
When it comes to answering this question I often find myself suggesting a read of  "The Little Book that Beats the Market" by Joel Greenblatt. It's a title I recommend not only for it's brevity (it's only 150 short pages long) but also for it's brilliant summary of the principles of modern Value Investing and as an introduction to systematic investing.
The author, Joel Greenblatt, is to me the modern era's Benjamin Graham given the amount he has given back to the investment community since his success at the hedge fund Gotham Capital - where he returned 50% per year to his investors annualised for over a decade. Since closing the fund he has continued his investing success while teaching students at Columbia Business School and writing several highly recommended investment bestsellers.
Buy Good, Buy Cheap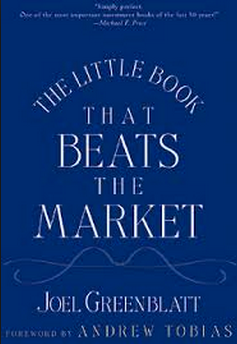 In "The Little Book…" Greenblatt explains simply and clearly a systematic investing strategy based on a very understandable principle - that buying shares in cheap, good quality companies beats the market. The strategy ranks the stock market by 'cheapness', ranks the stock market by 'quality' and adds the two ranks. The 30 or so companies scoring most highly by this sum are then selected for purchase and rebalanced annually. Backtesting this strategy, Greenblatt claimed that it would have returned an astonishing 30.8% per year over the 17 year period to 2004.
It proved so effective that Greenblatt christened it 'The Magic Formula', creating in the process something of a cult. The book has sold hundreds of thousands of copies while institutional and individual investors the world over have been putting these principles to work. Morgan Stanley and Societe Generale are just two of the big international brokers that still track the strategy on a monthly basis. But as the years have rolled by Greenblatt's results have proven hard to replicate, both in backtesting by third parties, and in the wild of the market itself.
 Does it really work?
One of the first indications of a backlash was by an online blogger, who for five years or so dedicated himself to putting the Magic Formula to work. At the end of it all, after some very sub-par returns, he threw in the towel. Greenblatt himself had found that investors using his Magic Formula website had a tendency to take the list of qualifying stocks but only buy a subset of the stocks they felt most comfortable owning. As a result they shied away from the 'ugly' stocks that often actually did the best. Greenblatt found that "on average the people who "self-managed" their accounts took a winning system and used their judgment to unintentionally eliminate all the outperformance and then some!"
But is investment success really as simple as rote-following Greenblatt's system? Stockopedia's UK model of the Magic Formula, which is based upon painstaking research to replicate the formula, has underperformed significantly to date. Greenblatt himself said that the system should only be judged over 3 to 5 years so it may still early days, but in this bullish market environment while other value strategies have gone gangbusters it seems to have been left behind.

Special Offer: Invest like Buffett, Slater and Greenblatt. Click here for details »
Is there a flaw at the heart of the Magic Formula?
An excellent book recently published called Quantitative Value, by Dr Wesley Gray and Tobias Carlisle attempts to build a systematic investment process based upon the work of Ben Graham and Warren Buffett. The authors figured there was no better place to start than the Magic Formula which they proceed to deconstruct, backtest and critique in an attempt to improve on it.
But similarly to the results of other researchers, their backtests of the Magic Formula did not outperform by anywhere near extent Greenblatt claimed. Taking their analysis further they made some more startling discoveries - The Magic Formula, which ranks stocks by cheapness and quality, couldn't even beat a strategy ranked on cheapness alone. In fact, the 'quality' factor at the heart of the Magic Formula actually detracted from the performance of the portfolio.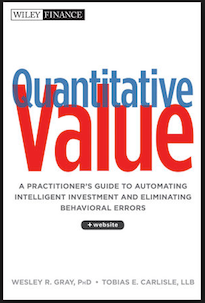 Why would this be? High quality stocks have a tendency to be more expensive than low quality stocks, and in the long run expensive stocks don't appear to ever outperform cheap stocks. As a result the authors find that the Magic Formula tends to systematically *pay too high a price* for quality. There's a great line in the book from Ben Graham that from memory goes something like this - "when you mix raisins with turds you've still got turds".
While I won't go into the details of how they improved on the Magic Formula in this post I will wholeheartedly recommend that anyone who really cares about systematic investing to go out, buy the book and have a read - their strategy incorporates lots of the goodies that we've built into the Stockopedia subscriber product including - the Beneish "Earnings Manipulation" Score, Bankruptcy Risk indicators like the Altman Z-Score, and a financial strength algorithm that is evolved from the Piotroski F-Score.
Given that the ranking system for the Magic Formula weights quality and cheapness in equal measures, the authors suggest that it would be far smarter to construct a portfolio tilted more strongly towards value than quality. By taking the 20% cheapest stocks in the market and ranking them for quality the authors increased the annual returns from a large cap strategy to almost 18% per annum compared with less than 14% for the Magic Formula.  That's the kind of outperformance most fund managers would kill for.
For those who want to dive into the kinds of stocks in the UK or Europe that may be qualifying for this kind of strategy, I've put together a screen based upon similar principles - at this link.
There's
value
in the stock market
but do you know where to look?
Get the most concise synopsis of everything that's been proven to work in value investing. If you like your stocks cheap you've found a treasure trove distilled to under 70 pages.
How to find ultimate Bargain Stocks with Ben Graham
How to spot Turnarounds and avoid Value Traps
From Graham to Greenblatt via Piotroski & Lakonishok
How to value stocks and set a margin of safety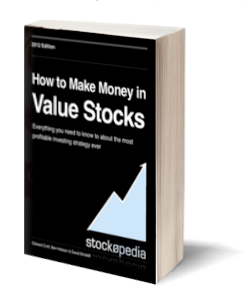 Disclaimer:
As per our Terms of Use, Stockopedia is a financial news & data site, discussion forum and content aggregator. Our site should be used for educational & informational purposes only. We do not provide investment advice, recommendations or views as to whether an investment or strategy is suited to the investment needs of a specific individual. You should make your own decisions and seek independent professional advice before doing so. Remember: Shares can go down as well as up. Past performance is not a guide to future performance & investors may not get back the amount invested.
---
---