Wessex Exploration - a play on Tullow's Guyane Exploration Well?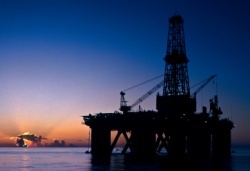 Wessex Exploration (LON:WSX) could be an interesting "punt" on Tullow Oil's first exploration well in the vast EEL Exploration Licence] offshore in Guyane. South America.  Tullow Oil (LON:TLW) has a 27.5% interest In this licence and is operator, Shell London [RDSB] has 45% and Total [TOT] has 25%. The remaining 2.5% interest is shared 1.25% each between Northern Petroleum [NOP] and Wessex Exploration [WSP] and is held in the NOP subsidiary Northpet Investments. [source for the percentage holdings - Proactive Investors article on WSX dated Monday 23rd March]
Wessex shares closed at 3.5p on 23rd March after their move to AIM. If the present drilling project is even moderately successful, one feels that the effect on the Wessex share price could be surprising. The prospect of this micro company having even a small interest in a potential mega oil/gas field could be transformational. As a result the upside in the short to medium term could perhaps be a doubling or perhaps more of the present price.
On the other hand, if the exploration well is not a success, the downside from the present 3.5p share price one feels could be limited, perhaps to 50% or so.
However time will tell. The drilling is ongoing and I feel that a result should emerge in the next six months. For shareholders in Wessex Exploration the next few months could be very interesting indeed!
Tullow regards the potential of Guyane to be significant as they have stated that geology of the licence area to be similar to that in offshore Ghana, where they have made recent discoveries. 
 Tullow acquired the EEL Licence in 2007 from the original licensee, Hardman Resources. Since then there has been a great deal of work carried out by Tullow in the licence area and drilling is now under way. Tullow commenced drilling the Zaedyus Prospect in March 2011 with the first exploration well GM-ES-1 well on the Guyane Maritime Permit.Quote from the Wessex website "Tullow believes the well has the potential to open up a major new oil province in French Guyane, with a significant number of further prospects and leads identified. Tullow has stated that the Zaedyus prospect has an estimated P10 prospective resource of up to 700 million barrels of oil and is geologically analogous to its Jubilee field, located off the coast of Ghana"
I hold shares in Wessex Exploration and regard them as having good potential for profit over the coming months. Time will tell whether or not I am correct.
p3dr036
Disclaimer:
As per our Terms of Use, Stockopedia is a financial news & data site, discussion forum and content aggregator. Our site should be used for educational & informational purposes only. We do not provide investment advice, recommendations or views as to whether an investment or strategy is suited to the investment needs of a specific individual. You should make your own decisions and seek independent professional advice before doing so. The author may own shares in any companies discussed, all opinions are his/her own & are general/impersonal. Remember: Shares can go down as well as up. Past performance is not a guide to future performance & investors may not get back the amount invested.
---
---

Tullow Oil plc is an independent oil and gas exploration and production company. The Company is engaged in the exploration, development, production and sale of hydrocarbons. The Company is focused on finding and monetizing oil in Africa and the Atlantic Margins. The Company has interests in over 130 exploration and production licenses across 22 countries which are managed as three regional business units: West & North Africa, South & East Africa and Europe, South America and Asia. The Company has produced an average of 100,000 barrels of oil per day in 2014. The Company has a portfolio of development assets in Ghana, Kenya and Uganda. more »

Northern Petroleum Plc is a United Kingdom-based oil and gas exploration and production company. The principal activity of the Company is the exploration, appraisal, development and production of oil and gas assets. The Company is focused on production and development activities. The Company's key assets are in Canada, an onshore oil production play, and in Italy, with both onshore and offshore permits and applications containing exploration prospects and discovered oil fields. The Company owns around five permits onshore and offshore and an area of applications in the Adriatic, an area of recent interest by the industry following the licensing rounds in Croatia and Montenegro. The Southern Adriatic acreage is core to its business in Italy. The Company owns certain area of mineral leases in the Virgo area of North West Alberta. In Australia, it holds 100% of Petroleum Exploration License PEL629 covering an area of around 5,800 square meters with shale oil prospectively. more »

Hague and London Oil PLC, formerly Wessex Exploration PLC, is a company engaged in the exploration and development of hydrocarbon projects, principally in the United Kingdom and Guyane. The Company focuses on the exploration and development assets with potential for oil and gas. Its Oil & Gas Exploration assets include Guyane Maritime Permit in South America and France; Juan de Nova Est Permit in East Africa and France; 28th Seaward Round Offer in South of England, United Kingdom; SADR Assurance Agreements in Bojador, Guelta and Imlili and Service Contract 54A in Philippines' offshore. Wessex holds 1.103% interest in the Guyane Maritime Permit through Northpet Investments Limited. Wessex holds 35% interest in 98/7b, 98/8a and 98/12 blocks in the United Kingdom, through its partner, NWE Mirrabooka (UK) Pty. Ltd. It also holds 50% interest in Juan de Nova permit, through joint venture with Jupiter Petroleum Juan de Nova Limited. more »