What ails the UK: influential people begin to see the light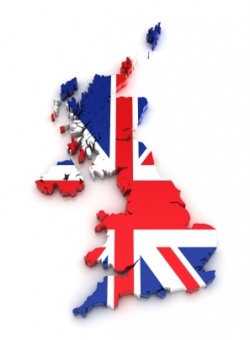 Having watched how companies function over many years, I have observed that most company teams prefer the status quo even if it is obvious (to certain observers) that there is systemic weakness which if not addressed will damage the company's future. Examples are: the need to change CEO, inadequate R&D or failure to see need to adopt a business model which converts a product into a service. In my experience, it generally takes a crisis for the systemic weakness to be recognised by the team and for a solution to be implemented. It is unsurprising that a similar process of change should occur within government and the public sector, except that the timescale of change takes considerably longer. I suspect that this is because the public sector finds it more difficult than the private sector to attract senior people who are good at leading fundamental change. This is evidenced by people with successful private sector track records who have found it very challenging to adapt to the public sector modus operandi. 
The reason I'm making the above point is that certain influential people appear to be recognising not only what the systemic weaknesses of the UK are but also what solutions are needed to address them. This represents significant progress along the road out of our present predicament. Examples of who I'm referring to include:
Charles Moore, former Editor of The Daily Telegraph
The Daily Telegraph has just published an article, Britain's leaders are out of touch with the wealth creators who can save us, written by Charles Moore and can be accessed by clicking here. It provides a very interesting insight as to how many large organisations function and hence end up departing f rom fulfilling their purpose in a way which satisfies the rest of us.
Sir Richard gets two ticks. The first is for Virgin Money acquiring Northern Rock. He is quoted as saying "People are crying out for a different approach to banking. We will try hard to create a new force".
The second is the launch of Branson's book Screw Business as Usual. I have yet to read it, but its underlying theme (which resonates very strongly with LCFR's investment template) is that businesses which are a force for good (which I define as providing solutions which meet a fundamental need of society) can deliver very good returns to their stakeholders. He contrasts this with businesses which merely seek to maximise profit without aspiring to being a force for good.
Nick Robinson, BBC political editor
On November 23rd and 30th, Mr Robinson is hosting a programme on BBC2, Money and How They Spend It. The underlying theme is the self-deception practised by successive governments over the last few decades by pursuing courses of action which would result in increased expenditure whilst failing to put in place the requisite tax raising measures.
This week's newsletter from Mr Mauldin was very relevant. The paragraph which particularly struck me was:
Now let me summarize that letter in one paragraph. Europe has too much sovereign debt, which is on the books of its banks, which have too much debt; and there is a huge trade imbalance between core and peripheral Europe. All three problems must be solved in order to prevent the Eurozone from imploding. And while the debt is the "sore thumb" today, the trade imbalance is the biggest problem. As I outlined in Endgame, it is impossible for a country to balance its government and business deficits while running a trade deficit. This is an accounting identity and is true for all countries at all times. Greece and others are in a monster predicament. No amount of austerity will work until their labor costs drop (for both private and government workers) and their trade deficits are brought into alignment."
The above four contributions taken together provide, in my opinion, the thinking framework of what we need to do to address our current economic predicament and emerge from it stronger. Yet a large number of people are being handsomely paid to take a long time to reach the same conclusions!
---
Disclaimer:
This note was prepared by LCF Research Limited using information provided by the subject company's management or publically available news sources. No representations are made nor warranties given (express or implied) in relation to accuracy and completeness. This document is not an invitation to invest in the subject company and does not purport to contain all the necessary information that a prospective investor might require. LCF Research Limited recommends prospective investors to conduct their own thorough independent analysis of the subject company and the information contained in this note or referred to above.
---
---

Virgin Media Inc. is the provider of broadband, Television (TV), mobile phone and home phone services in the United Kingdom. The company's cable network delivers ultrafast broadband to around half of all United Kingdom homes, with speeds of up to 152 Megabits Per Second (Mbps), as well as connectivity to thousands of public and private sector organizations across the country. The Company provides advanced interactive television service in the country, bringing together broadcast TV, thousands of hours of TV On Demand and the web in a single set-top box powered by TiVo. It also offers High-Definition (HD) TV and 3-Dimension (3D) On Demand to millions of British households. The Company's up to 152Mb broadband is a 19x faster than regular broadband. The Company's Virgin TV provides more than 200 channels, including over 34 in HD, ranging from Sky channels to 3D movies and live pay per view events. Virgin TV also provides TV On Demand. more »