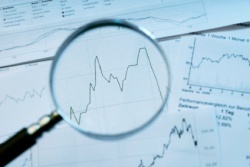 The companies in this month's shortlist are sorted and selected based on their growth, both past and estimated future, as well as their current dividend and earnings yields. They all have steady histories over the past decade and I'd go so far as to describe them as good companies at good prices.
Generally I start at the top of this list and if I find something that fits my criteria I'll buy it, assuming I have any cash to deploy. Otherwise it's still worth reviewing a company or two in greater depth just in case some cash magically appears (I wish!), since most of the leg work will have already been done.
| | | | | |
| --- | --- | --- | --- | --- |
| Company | Index | Industry | Rolling PE | Dividend(%) |
| Astrazeneca (LON:AZN) | FTSE100 | PHARMACEUTICALS | 7.2 | 5.4 |
| JD Sports Fashion (LON:JD.) | FTSE250 | APPAREL RETAILERS | 7.7 | 2.7 |
| Chemring (LON:CHG)  | FTSE250 | DEFENCE | 11.6 | 2.7 |
| BAE Systems (LON:BA.) | FTSE100 | DEFENCE | 7.6 | 5.8 |
| Clarkson (LON:CKN) | SMALLCAP | TRANSPORTATION SERVICES | 10.2 | 4.0 |
| Reckitt Benckiser (LON:RB.) | FTSE100 | NONDURABLE HOUSEHOLD PRODUCTS | 14.4 | 3.5 |
| Balfour Beatty (LON:BBY) | FTSE250 | HEAVY CONSTRUCTION | 8.5 | 4.4 |
| Interserve (LON:IRV) | SMALLCAP | BUSINESS SUPPORT SERVICES | 7.6 | 6.0 |
| Mitie (LON:MTO)  | FTSE250 | BUSINESS SUPPORT SERVICES | 10.9 | 3.8 |
| Carillion (LON:CLLN) | FTSE250 | BUSINESS SUPPORT SERVICES | 9.0 | 4.4 |
I'm pretty sure that out of this list of companies there's something that I'd be happy to put into my pension fund, in fact I already own four of them.  I'm looking for something where I'd be happy to go to sleep for five years and trust that the investment has one hell of a good change of returning a fair profit in that time.  Or in the words of a rather clever chap,
"Only buy something that you'd be perfectly happy to hold if the market shut down for ten years" – Warren Buffett
That might be a bit of a stretch for most people, but it should get you in the right mindset for picking great companies.  Picking great companies is important because by buying any company's shares you are putting your money at risk and just as importantly, you are tying your economic future to their economic future.  How you live when you retire is going to be affected in a massive way by the value of your pension fund.  Pick the wrong companies and the consequences can be huge.  Pick the right companies at the right prices and your retirement might look a whole lot different.
---
Disclaimer:
This article is for information and discussion purposes only and nothing in it should be construed as a recommendation to invest or otherwise. The value of an investment may fall and an investor may lose all their money. Any investments referred to in this article may not be suitable for all investors.  Investors should always seek advice from a qualified investment adviser.
---
---

Chemring Group PLC is a United Kingdom-based company, which is engaged in developing and manufacturing protection solutions for defense and security markets based on threat detection, countermeasures and energetic material products. The Company operates in three segments: Countermeasures, which is engaged in the development and manufacture of expendable active and passive countermeasures for naval and air platforms, and land–based electronic warfare equipment; Sensors & Electronics, which includes the development and manufacture of improvised explosive device (IED) detection equipment, chemical and biological threat detection equipment, IED electronic countermeasures, network protection technologies, explosive ordnance disposal equipment and demilitarisation services, and Energetic Systems, which includes the development and manufacture of signals and illumination devices and payloads, pyrotechnic devices for satellite launch and deployment, and propellants, among others. more »

Mitie Group PLC is a United Kingdom-based holding company that provides management services. Its activities are focused on the provision of strategic outsourcing services. It operates in the Republic of Ireland, the Isle of Man, Guernsey, Spain and Belgium, among others. It operates in four segments: facilities management, property management, healthcare and energy solutions. Its facilities management segment provides facilities consultancy, management and service delivery. Its property management segment offers property management services, including mechanical and electrical engineering, energy and general facilities management services in addition to traditional services, such as maintenance, refurbishment, plumbing and heating. Its healthcare segment provides a range of services to people who require help and support due to illness, disability or infirmity. Its energy solutions segment provides the integration, management and maintenance of technical assets. more »

Carillion plc is an integrated support services company. The Company has a portfolio of Public Private Partnership projects and construction capabilities. The Company operates in four business segments: Support services, Public Private Partnership projects, Middle East construction services and Construction services. Support Services segment includes its facilities management, facilities services, energy services, rail services, utility services, road maintenance and consultancy businesses. Public Private Partnership projects segment includes the financial returns generated by investments it makes in Public Private Partnership (PPP) projects, including those from the sale of equity investments. Middle East construction services segment includes its building and civil engineering activities in Middle East and North Africa. Construction services segment includes its United Kingdom building, civil engineering, developments businesses and its construction activities in Canada. more »