Real Name: Graham Neary
Occupation: Fund Manager, Newsletter Writer, Private Investor
Interests: Stocks
Location: London, UK
Twitter: grahamneary
About Me:
Former institutional fund manager. CFA-qualified. I hold a fully audited FTSE-beating track record.
Investment Strategy
I trade...
a few times per year
I tend to buy...
after much research
Diversification is ...
a hedge for ignorance
I treat the stock market as a place to buy shares in great businesses. The quality of the business is more important to me than the earnings multiple. Selling anything is usually a mistake (or the admission of a mistake).
Newsletter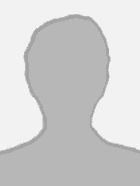 People who appreciate my work can stay in touch by signing up for my free newsletter at grahamneary.com. You can also drop me a line on twitter @grahamneary.
Find out More »
Graham N's Latest Comments
Graham N has 239 followers including:
and 231 more.