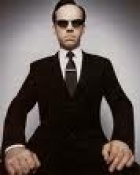 Occupation: Analyst
Interests: Asian Markets, Commodities, Emerging Markets, Geopolitics, Gold, Oil, Private Equity, Stocks
Fantasy Fund: Murakami's Fund
About Me:
I am one of the Administrators on Stockopedia. Hope you enjoy the site. Feel free to message me if you need help or are confused by how it all works, or better yet email admin @ stockopedia.co.uk as that way, the whole admin team will receive the message.
Website

Stockopedia is a financial media company and stock market research network focused on sharing the best opinion and analysis regarding investing in the UK stock market. More than just a web 2.0 community site, Stockopedia is a fully featured market data platform aggregating opinion, prices and news while customising content according to the interests of each user.
Find out More »
Murakami's Latest Comments
Murakami has 73 followers including:
and 65 more.