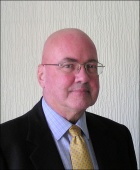 Real Name: Roger Lawson
Occupation: Private Investor
Location: London
About Me:
An active private investor and entrepreneur. Chairman of ShareSoc which promotes the interests of individual stock market investors.
Website

ShareSoc is a not-for-profit campaigning organisation, promoting individual share ownership, fighting for shareholder rights and providing educational resources to investors.
Find out More »
Roger Lawson's Latest Blogs
Roger Lawson's Latest Comments
Roger Lawson's Top Awards
1
Roger Lawson writes about
Roger Lawson has 9 followers including:
and 1 more.