Edison Investment Research
The announced funding agreement significantly enhances the financial resources available to the business and provides a potential bridge to commercially-generated revenues. The fund should also enable Deinove to go ahead with the expenditure needed to progress the commercial agreements signed in 2014, with, among others, Sofiproteol.
Edison Investment Research
Intelligent Energy's inaugural full year results have highlighted the transformation of the company following its listing and addition of two new divisions to add to its…
Paul Scott
|
12 comments

Good morning! Today's report is going to have to be a bit briefer than usual, as the first version has just disappeared due to a computer…
Edmund Shing

While ultra-low interest rates are a boon for mortgage borrowers, they are a curse for the legions of savers who have seen their cash returns collapse.…
Popular Companies
Edmund Shing
|
3 comments
What am I thinking, looking at:A Mining company (hated sector)A Gold mining company (loathed commodity)A company with operations in Zambia and Zimbabwe (talk about geopolitical risk)??I have looked at Caledonia Mining (LON:CMCL) before, as it ranks well on Stockopedia's StockRanks with a 90 Value rank…
Edison Investment Research
Bushveld has re-evaluated and upgraded its vanadium mineral resource. Previous resource estimates for this project used an iron cut-off grade. This has now been replaced by…
Edison Investment Research
We believe that Almonty is well positioned to replicate its success with the Los Santos tungsten project on the recently acquired Wolfram Camp Mine (WCM). WCM…
Edison Investment Research
Mwana's (MWA) interim results for the six-months from 1 April to 30 September were slightly ahead of our expectations and in line with forecasts for the…
Popular Companies
Edison Investment Research
Fiscal 2014 finished on a high note for SITO Mobile with quarterly revenues up 43% y-o-y and all divisions performing well. The re-financing announced in October leaves the group adequately funded during our forecast period, which we extend to 2016. The shares are trading at an EV/sales discount to ad-tech peers despite offering higher gross margins than many, being EBITDA positive and the option value that the patent strategy brings.
Edison Investment Research
Thinfilm has received a follow-up order for 13m EAS labels following the successful delivery of the first seven-figure order in October. The new order is expected…
Edison Investment Research
Snakk's interims showed revenue growth of 34% (50% ex-currency), with Q2 growth slower than Q1 (12% vs 67%). With Q3 reportedly very busy, we view Q2…
Paul Scott
|
9 comments

Good morning!Crawshaw (LON:CRAW)Share price: 53.5pNo. shares: 79.6mMarket Cap: £42.6mCEO appointment - this looks a very impressive announcement. Crawshaw's, a small chain of butchers & fast food,…
Popular Companies
Paul Scott
|
13 comments
Good morning! It's been another remarkable V-shaped rebound by the US markets in the last few days. This pattern just keeps recurring - i.e. a market sell-off, then an immediate and strong rebound all the way back up again. Although I'm wondering what will happen…
UK Value Investor

Imperial Tobacco is the epitome of a defensive company. It generates a steady flow of cash from millions of loyal customers who spend small amounts of…
Paul Scott
|
6 comments

Good evening. I'm back from Vegas now, but the overnight flight meant that I was too jet-lagged to be able to write a coherent report earlier…
Paul Scott
|
3 comments

Good morning!Volex (LON:VLX)The FD has resigned after just 18 months, which makes you wonder if the much vaunted recovery in trading is actually happening? I remain…
Popular Companies
Paul Scott
|
13 comments
Good morning! A quick whizz through this morning's trading updates & results, as I have to dash off to Reading for an investor lunch.Character (LON:CCT)The share price of this toys company is up 9% to 245p this morning, so the market clearly likes their results…
Edison Investment Research
Is Yatirim Menkul Degerler's (ISY) consolidated net profits for the first nine months of 2014 were 14% lower than those for the comparable period of the…
Edison Investment Research
As expected, LSE has announced that it has completed the acquisition of Frank Russell. There is still no news on what it will do with the…
Edison Investment Research
Park Group's interim results showed the expected strong progress across all key business lines and products. Improved consumer confidence, economic recovery, e-commerce distribution and continuing product…
Popular Companies
Paul Scott
|
21 comments
Good morning! It's quiet for results & trading statements today, but all eyes will be nervously looking at whether the current sell-off continues or not? Small caps are being hit the hardest, both with the Russell 2000 Index in the USA, and here in the…
Ben Hobson

Stock market investors have been dealt some heavy blows over the past three months. Even the FTSE 350 index of large and mid-cap shares fell by…
Paul Scott
|
26 comments

Good morning! Fairly quiet again today for news.Surgical Innovations (LON:SUN)Share priceL 1.75pNo. shares: 404.7mMarket Cap: £7.1mProfit warning - this is not good at all. The company…
Alex Naamani

The FTSE is still struggling against the backdrop of uncertainty in the Eurozone. Indeed, the FTSE 100 closed at 6195 last Thursday - its lowest point…
Popular Companies
Paul Scott
|
10 comments
Good morning! Plenty of news announcements today, and we also have the ongoing issue of the plummeting oil price, and general market volatility to contend with - the US markets seem to be going a little wobbly again, and that always spills over into UK…
Paul Scott
|
19 comments

Good morning! I'll try not to get too distracted today, and get a report out a bit earlier.Norcros (LON:NXR)Share price: 15.75pNo. shares: 594.9mMarket Cap: £93.7mInterim results…
Fat Prophets

Grainger is a residential landlord that is principally focused on reversionary property in the South of England. Residential assets are bought at a discount, with a…
Paul Scott
|
10 comments

Good morning! Another quiet morning for results.Northamber (LON:NAR)Share price: 33pNo. shares: 28.2mMarket Cap: £9.3mThis is an IT distributor. I'm beginning to wish that I hadn't started…
Popular Companies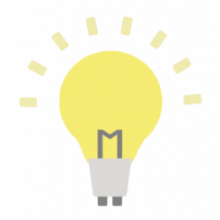 Alex Naamani
Economic uncertainty in recent years has focused the attention of investors on stocks with earnings growth and quality. Those companies that can shake off economic malaise and prosper during otherwise uncertain times ought to be in a better position to offer that sort of confidence…
Paul Scott
|
39 comments

Good morning!It's tough still out there in smallcapsville. Certainly for AIM the party is over, with the FTSE Intl-aim All Share Index (FTSE:AXX) having given up…
Paul Scott
|
19 comments

Good morning! There's a lot of red on my screen today, what with another nasty profit warning from Tesco (LON:TSCO). Also, ASOS (LON:ASC) looks to have…
Paul Scott
|
5 comments

Good morning from Las Vegas! My body clock is all over the place at the moment (arrived here yesterday afternoon), so thought I might as well…
Popular Companies
Investment Topics
Stocks & Industries