Paul Scott
|
32 comments
Good morning!Today I intend reporting on;BooHoo (BOO) - positive trading updateQuarto (QRT) interim results to 30 Jun 2016 + CEO audio interviewSTM (STM) - trading & strategy updateSCS Group (SCS) - trading update & refinancingHargreaves Services (HSP) - results y/e 31 May 2016I note that…
Paul Scott
|
24 comments

Good morning!I'm overwhelmed with the volume of results & trading updates today, so will do my best, but this report will probably take the rest of…
Paul Scott
|
32 comments

Good morning!Bonmarche Holdings (LON:BON)Share price: 126p (down 1.2% today)No. shares: 50.0mMarket cap: £63.0m(At the time of writing, I hold a long position in this share)Results, 52…
Paul Scott
|
44 comments

Good morning!In my rush to get into the City yesterday afternoon, I omitted to comment on Circassia Pharmaceuticals (LON:CIR) - some sort of drug development company.…
Popular Companies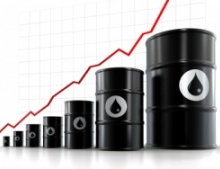 Edmund Shing
Yes I know, the Oil & Gas sector has been a horrible place to be, really since mid-year. Trust me, my portfolios have suffered thanks to a sizable exposure to this sector.But I believe that there are good reasons for expecting the oil price to…
Elias Jones

Savannah Resources (LON:SAV) is an AIM listed exploration and development company focussed on the Jangamo Heavy Mineral Sands Project in Mozambique, and two copper blocks in…
Damian Cannon

Almost every month ShareSoc organises a central London seminar bringing interesting growth companies to the attention of private investors. Obviously these companies all have a story…
Edmund Shing
|
3 comments

What am I thinking, looking at:A Mining company (hated sector)A Gold mining company (loathed commodity)A company with operations in Zambia and Zimbabwe (talk about geopolitical risk)??I…
Popular Companies
Paul Scott
|
4 comments
Good afternoon!We're having glorious weather in the mornings here in Greece, but thunderstorms in the afternoons/evenings. Therefore I decided to reverse my schedule today, and sunbathe/swim this morning, then write a report this afternoon.So apologies for this report being a little later than usual. It…
Paul Scott
|
13 comments

Good morning!Ubisense (LON:UBI)Share price: 29p (up 7.4% today)No. shares: 55.9mMarket cap: £16.2mInterim results to 30 Jun 2016 - interesting company, but when is it going to…
Paul Scott
|
23 comments

Good morning!I walked into Brighton last night (from Hove) to check out the Caxton Arms - the venue for forthcoming ShareSoc monthly meetings. It's a very…
Paul Scott
|
21 comments

Good morning!Laura Ashley Holdings (LON:ALY)Share price: 22.1p (up 4.1% today)No. shares: 727.8mMarket cap: £160.8m(at the time of writing, I hold a long position in this share)Results…
Popular Companies
There's been no recent content tagged with this topic - you can try a
full text search here.
Popular Companies
Paul Scott
|
126 comments
Good morning!Looks like we might get a bit of respite today, as the Futures are up overnight. What a terrible day yesterday - one of the worst I can remember in my c.20 years active investing. My portfolio took an absolute battering.So what's going on?…
Paul Scott
|
27 comments

Good morning!The biggest laugh of yesterday definitely came from Jeremy Clarkson's twitter account. I can't repeat it here, due to it containing a rude word, but…
Paul Scott
|
23 comments

Good morning!A shortish report today, as we have British Gas coming round to fit a "Hive" wireless controller for the boiler, and a washing machine repairman…
Paul Scott
|
49 comments

Good morning!I had a rip-roaring lunch yesterday with the CEO of Research Tree. It's a website that enables private investors to access broker notes - a…
Popular Companies
Paul Scott
|
74 comments
Good afternoon!It's a very slow day for company news today.Brexit seems to be very much dominating things right now. The opinion polls are showing a late surge for the Out campaign. I've always assumed that the British people are most likely to do what always…
Roland Head
|
11 comments

The stock market is showing signs of stability and a return to normal after a brutal two day battering. Like most of you, I suspect, both…
Paul Scott
|
10 comments

Good afternoon!It's been amazingly quiet for company results this week, so I've made a diary note to take this week as holiday next year. I suppose…
Damian Cannon

An unusual seminar last month as ShareSoc unveiled two companies, 1PM and ImmuPharma, alongside a presentation from a new investor research service and a pair of…
Popular Companies
There's been no recent content tagged with this topic - you can try a
full text search here.
Popular Companies
Paul Scott
|
11 comments
Good morning!Kingfisher (LON:KGF) today reports a strong performance in the UK, and a poor performance in France;"We have delivered another solid sales performance in Q2 driven by the UK and Poland. In the UK, the EU referendum result has created uncertainty for the economic outlook,…
Paul Scott
|
27 comments

Good morning!Very quiet for results today, but there are always a few other topical things for me to rattle on about here.In case you missed it,…
Roland Head
|
4 comments

One of the big themes of this year's results season has been cost cutting. Big companies that can't generate much top line revenue growth are trimming…
Paul Scott
|
35 comments

Good morning!In case you missed it, I belatedly wrote a report on Saturday, for Thursday last week, which was a duvet day. Here is the link…
Popular Companies