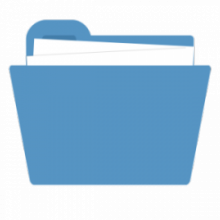 Alex Naamani
|
6 comments
Averaging down is a strategy whereby investors buy shares in a company and then purchase additional shares if the share price drops. Some investors feel comfortable with this strategy, as it this lowers the average purchase price and also lowers the breakeven point for a…
Edison Investment Research
Deinove's agreement with Sofiproteol, alongside those signed with Suez Environnement and Abengoa, demonstrates progress is being made towards commercialisation of its technology, although we do not…
Edison Investment Research
Global Bioenergies (GBE) is positioned with funding, partners and processes to move into the significant industrial pilot phase of its development. Full-year results showed the changing…
Paul Scott
|
17 comments

Good morning! A rather large backlog of emails has built up, so I apologise to anyone who is waiting for a response from me. Maybe people…
Popular Companies
Edison Investment Research
W Resources (WRES) released its H114 results, also providing an update on its projects. With three shipments to date, the company's La Parrilla tungsten tailings operation is expected to reach full capacity of 25tpm WO3 in October. WRES is contemplating a number of measures to reduce costs and increase revenues at the project. The large-scale La Parrilla mine is expected to be developed in phases using existing infrastructure.
Edison Investment Research
Kounrad continues to produce copper steadily and in line with Central Asia Metals' (CAML) FY14 production target of 11kt of copper cathode. Its US$35m expansion (funded…
Alex Naamani

The FTSE had a bad week last week, dropping to 6446 on Thursday - its lowest closing point since December 2013. This trend occurred as Mario…
Edison Investment Research
Arian has announced that it has raised US$32m to accelerate mine development at San José towards its stated aim of processing 1,500tpd ore, to produce up…
Popular Companies
Edison Investment Research
Eckoh's H115 trading update confirmed that the company is on track to report significant revenue and margin growth year-on-year, in line with market expectations and supporting our forecasts.Positive progress in the US supports longer-term growth, with the recent signing of a new three-year contract and its reseller partner reporting a growing sales pipeline.
Edison Investment Research
Our view that Fusionex offers an exciting investment opportunity in the big data and business intelligence space was underpinned by the Trading Statement released earlier this…
Paul Scott
|
24 comments

Good morning! Back to work today after a day off yesterday.It looks as if the sell-off in the USA has abated, at least for the time…
Alex Naamani
|
2 comments

A Stockopedia subscriber recently asked us for help in creating a stock screen that reflects the 'Way IV' investing strategy outlined by Richard Koch and Leo…
Popular Companies
Paul Scott
Good morning! Here is my usual leisurely canter through the morning's small cap results & trading statements.Daniel Stewart Securities (LON:DAN) - I note that this tiny broker has had its shares suspended due to a failure to publish its report & accounts within six months…
Alex Naamani

This column usually analyses stocks on a company by company basis, but we will take a different approach this week and compare companies within particular sectors.…
Paul Scott
|
9 comments

Good morning! I attended ShareSoc's seminar on improving shareholder rights last night, and must say what a fantastic event it was - ShareSoc is really pulling…
Paul Scott
|
25 comments

Good morning! The futures have rebounded quite strongly overnight, so the mood of despair, even slight panic that seemed to be setting in yesterday should abate…
Popular Companies
Edison Investment Research
Gable Holdings continues its fast growth with gross written premiums in H114 rising 43% year-on-year, net earned premiums up 30% and underlying profit before tax up 23% to £4.9m. As expected, an amount was set aside to raise claims reserves, making reported profit before tax £2.5m. Net cash at the end of June 2014 was £33m. Gable continues to add new brokers in the UK and Europe to ensure this growth continues and has recently…
Edison Investment Research
Secure Trust Bank (STB) is delivering on its promises and demonstrating that challenger banks can take on the UK majors. Its trading statement gives encouraging news…
Edison Investment Research
As shown by the positive trading statement, and with the financial benefits of the AA IPO, Cenkos has delivered excellent H114 results. The relative operational gearing…
Edison Investment Research
ABG's trading statement was positive for both businesses. We note the retail bank has delivered an 87% increase in gross lending (Q314 on Q313) with growth…
Popular Companies
Paul Scott
|
27 comments
Good morning!Spaceandpeople (LON:SAL)Share price: 43.5pNo. shares: 19.5mMarket Cap: £8.5mThere are two announcements from this company today. It operates the kiosks in shopping malls & other spaces (such as railway stations), and is the market leader in the UK and Germany. It also does face-to-face marketing…
Paul Scott
|
16 comments

Good morning!Zytronic (LON:ZYT)Share price: 246pNo. shares: 15.2mMarket Cap: £37.3mIt's a pleasant start to the day for shareholders in this English maker of high-end touch sensitive screens.…
Paul Scott
|
23 comments

Good morning! Fairly quiet again today for news.Surgical Innovations (LON:SUN)Share priceL 1.75pNo. shares: 404.7mMarket Cap: £7.1mProfit warning - this is not good at all. The company…
Paul Scott
|
8 comments

Good morning! I enjoyed the Stock Market Show on Saturday, in Islington. It was good to meet & chat to other investors, one or two interesting…
Popular Companies
Mark Carter
Shares in heavy construction firm BBY (Balfour Beatty) fell 15.3% to 190.50p on Monday after releasing a disappointing trading update. The Independent reports (http://is.gd/cXp4KD): "it warned of a new £75 million black hole in its UK profits and called on accountant KPMG to carry out…
Paul Scott
|
26 comments

Good morning! For anyone interested, I interviewed renowned small caps investor David Stredder last night, and webcasted it. Click here to listen. If people like the…
Paul Scott
|
12 comments

Good morning. It's eerily quiet for announcements today, but there are a couple of interesting things that have caught my eye.Laura Ashley Holdings (LON:ALY)Share price: 27.25pNo.…
Alex Naamani
|
2 comments

It has been a difficult week for the markets. The FTSE 100 has fallen by 1.7% as geopolitical tensions intensify in Eastern Europe and the Middle…
Popular Companies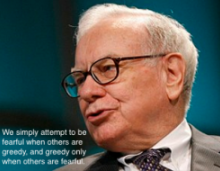 Edmund Shing
"Be greedy when others are fearful"  This quote from one of the most famous investors of our age, Warren Buffett, is one to remember when confronted by a sharp sell-off of the sort that we have witnessed over the last four weeks.  Challenging a 14-year…
Paul Scott
|
15 comments

Good morning! What an interesting day yesterday, I saw five company presentations in total, and briefly comment as follows;Pennant International (LON:PEN) - Met the CEO, Chris…
Paul Scott
|
32 comments

Good morning!Judges Scientific (LON:JDG)Share price: 1297pNo. shares: 6.0mMarket Cap: £77.8mThese shares had been recovering from the shock profit warning in Jul 2014, but today they have…
Edison Investment Research
Genesis Energy's (GNE) FY14 results were ahead of the March 2014 prospective financial information (PFI) in terms of earnings, dividend and cash flow, but undershot in…
Popular Companies
Investment Topics
Stocks & Industries