Graham N
|
24 comments
Mulberry (LON:MUL)Share price: 1096p (-0.3%)No. shares: 60mMarket cap: £658mResults for the six months ended 30 September 2016I hope you'll forgive me for venturing into mid-cap territory with this richly-priced luxury handbag designer.Current trading: Besides the above figures to end-September, we also get an update on…
Graham N
|
37 comments

Good morning! Paul is off today, so there's no need to look for a Part 2.HSS Hire (LON:HSS)Share price: 84.25p (+0.3%)No. shares: 154.8mMarket cap: £130mPlacing to…
Edward Croft
|
49 comments

2016 has been a remarkable year in the markets with Brexit and Trump creating so much market volatility. In this climate, it's been proven to be…
Paul Scott
|
18 comments

Good morning!I had a late surge yesterday, and added several more sections to yesterday's report - so here's the link for that, to get you started…
Popular Companies
Edmund Shing
|
14 comments
  IB Times video link here The 17 April meeting of Opec and Russian oil ministers in Doha, Qatar ended without the long-awaited agreement to freeze crude oil output.1. Brent crude oil price falls following Doha non-agreementinvesting.comApparently Saudi Arabia, by far the largest oil producer inOpec, …
Edmund Shing

Yes I know, the Oil & Gas sector has been a horrible place to be, really since mid-year. Trust me, my portfolios have suffered thanks to…
Roland Head
|
29 comments

This year's rebound in the gold market has an authentic feel, in my view. The gold downturn started much earlier than the slump in the oil…
Edmund Shing
|
3 comments

What am I thinking, looking at:A Mining company (hated sector)A Gold mining company (loathed commodity)A company with operations in Zambia and Zimbabwe (talk about geopolitical risk)??I…
Popular Companies
Graham N
|
39 comments
Good morning!Paul is off today. I'm planning to cover Rightmove (LON:RMV) and anything else that pops up or is requested in the comments. Let me know what looks interesting to you.Best regardsGrahamRightmove (LON:RMV)Share price: 4065p (-4.2%)No. shares: 93.1mMarket cap: £3,785mFinal ResultsThe market was more than…
Paul Scott
|
38 comments

Good morning!Apologies, but I got distracted & was very tired yesterday afternoon (haven't been sleeping well lately), so I didn't get round to updating yesterday's article …
AJ Sangha

Snap Inc., Snapchat's parent company, has recently made a regulatory filing for an IPO listing on the NYSE scheduled for March with ticker code: (NYSE:SNAP). Snapchat…
Paul Scott
|
24 comments

Good morning!A very quiet news day today, but I'm sure we'll find something interesting to discuss. Also, Graham has emailed me a section on Jarvis Securities…
Popular Companies
There's been no recent content tagged with this topic - you can try a
full text search here.
Popular Companies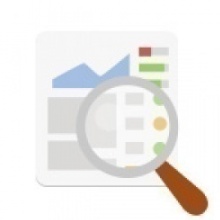 Roland Head
|
9 comments
I decided last week to follow Jim Slater's example and relax my valuation criteria slightly. This left me with a choice of five stocks to consider adding to the SIF Portfolio this week. If you missed last week's article, I'm experimenting with reducing the minimum…
Graham N
|
17 comments

Good morning,Quite a few updates today, so I'll try to prioritise those which are most significant (results vs. trading updates) and then see what's left.Paul is…
Paul Scott
|
51 comments

Good morning!In case you missed it yesterday, Graham kindly emailed me some new sections on financial sector companies (which he covers, but I don't). So yesterday's…
Graham N
|
18 comments

Good morning,Quite a few announcements today.I provisionally intend to cover:Haynes Publishing (LON:HYNS)CMC Markets (LON:CMCX)Rank (LON:RNK)Arden Partners (LON:ARDN)I'll update this with a link to Part 2, if…
Popular Companies
Graham N
|
22 comments
Molins (LON:MLIN)Share price: 49.5p (-7.5%)No. shares: 20.2mMarket cap: £10mTrading Update Profit warning:Trading to date in the final quarter has been materially lower than expected, partially due to an unfavourable sales mix and a number of deliveries delayed into the early part of 2017.  As a…
Graham N
|
23 comments

Hi there,Today brings with it too many interesting updates for me to cover them all, but I'm planning to start with:Sprue Aegis (LON:SPRP)Fevertree Drinks (LON:FEVR)Empresaria (LON:EMR)PZ…
Paul Scott
|
38 comments

Good morning!Today I'll be covering the shares noted in the header. Graham intends adding a section on ANCR later this afternoon, once I've finished.Boohoo.Com (LON:BOO)Update on…
Mechanical Bull
|
13 comments

Following Ed's New Years update on his NAPs strategy, I will give an update on my own version of a high Stockranks based strategy. I have…
Popular Companies
There's been no recent content tagged with this topic - you can try a
full text search here.
Popular Companies
Graham N
|
44 comments
Good afternoon, Apologies for the slow service today.I thought it worked well yesterday, taking suggestions about which stocks to cover.So if you have any suggestions, please let me know.I provisionally intend to cover:Carpetright (LON:CPR)Joules (LON:JOUL)Quarto Inc (LON:QRT)Alumasc (LON:ALU)SCS (LON:SCS)ThanksGrahamCarpetright (LON:CPR)Share price: 185.5p (+6.6%)No. shares: 67.9mMarket…
Graham N
|
24 comments

Good morning,It looks like a  quiet news day in terms of the universe of stocks we usually cover here. I'll see what I can come up…
Graham N
|
38 comments

Good afternoon,I haven't made the final decision about which stocks to cover, so please shout in the comments if you'd like me to mention something. Thanks!GrahamConviviality…
Roland Head
|
1 comment

After a long dry spell, the Stock in Focus screen is back in action this week. There are two new qualifying stocks to consider adding to…
Popular Companies