Paul Scott
|
45 comments
Good morning!Trakm8 Holdings (LON:TRAK)(at the time of writing, I hold a long position in this share)Final call for questions (using this form only please) for my latest CEO interview, which I will be recording this afternoon, with the Executive Chairman of TrakM8. A very topical…
Paul Scott
|
44 comments

Good morning!In my rush to get into the City yesterday afternoon, I omitted to comment on Circassia Pharmaceuticals (LON:CIR) - some sort of drug development company.…
Elias Jones

Jersey Oil and Gas (LON:JOG) is an AIM listed oil and gas exploration business with a geographic focus on the UK Continental Shelf.  Jersey Oil &…
Paul Scott
|
24 comments

Good morning!I'm overwhelmed with the volume of results & trading updates today, so will do my best, but this report will probably take the rest of…
Popular Companies
Elias Jones
Savannah Resources (LON:SAV) is an AIM listed exploration and development company focussed on the Jangamo Heavy Mineral Sands Project in Mozambique, and two copper blocks in Oman.  Previously trading as African Mining and Exploration the company changed its name to Savannah Resources in October 2013.Following…
Elias Jones
|
6 comments

Union Jack Oil (LON:UJO) is an AIM listed oil and gas exploration company with a focus on drilling and development of UK onshore opportunities alongside JV…
Roland Head
|
29 comments

This year's rebound in the gold market has an authentic feel, in my view. The gold downturn started much earlier than the slump in the oil…
Edison Investment Research
Following commissioning in April 2014, the La Parrilla tungsten tailings project is in the ramp-up phase, with offtake negotiations underway for completion in July or August.…
Popular Companies
Paul Scott
|
42 comments
Good morning!I'm walking wounded today, after a bit of a session last night. I was celebrating some good news, of putting to bed my last big legacy issue from the 2008 financial crisis. I can't go into details now, but it will all be in…
Paul Scott
|
46 comments

Good morning!At the moment a lot of investors are asking me why particular shares have gone down, when logically they should not have done so (e.g.…
Paul Scott
|
14 comments

Good morning!Some interesting macro stats/comments this morning from the Bank of England, in its monthly Agents' Summary of Business Conditions. Key points;Unemployment rate fell to 4.9%…
Paul Scott
|
50 comments

Good morning!Brexit impactThis is probably the most important issue of the moment, determining what shares are worth, so I will continue to focus closely on what…
Popular Companies
There's been no recent content tagged with this topic - you can try a
full text search here.
Popular Companies
Paul Scott
|
23 comments
Good morning!It's a very unusual day today - there are no results or trading updates at all, in my universe of stocks. That's rather handy actually, as I'm off on a jolly today - I'm visiting English wine producer, Chapel Down. Their shares are listed…
Paul Scott
|
66 comments

Good morning!Well, what a shambles everything seems to be at the moment! Worse than that, Coldplay announced yesterday at Glastonbury that the country has collapsed. Perhaps…
Paul Scott
|
42 comments

Good morning!Several readers flagged up that a quote from a French Govt Minister in yesterday's report was not current, but 3 years old. I've not had…
Paul Scott
|
126 comments

Good morning!Looks like we might get a bit of respite today, as the Futures are up overnight. What a terrible day yesterday - one of the…
Popular Companies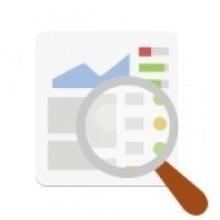 Roland Head
|
11 comments
The stock market is showing signs of stability and a return to normal after a brutal two day battering. Like most of you, I suspect, both my personal portfolio and the SIF portfolio are showing considerable losses. It's early days yet, but I'm pleased that…
Paul Scott
|
10 comments

Good afternoon!It's been amazingly quiet for company results this week, so I've made a diary note to take this week as holiday next year. I suppose…
Paul Scott
|
26 comments

Good morning from Abu Dhabi!So far so good, on my holiday. The hotel is absolutely wonderful - it's called the Viceroy, on Yas Island. There's lots…
Roland Head
|
2 comments

It's too soon to say how the Stock in Focus portfolio will perform, but one thing that's clear at the moment is that the stocks which…
Popular Companies
There's been no recent content tagged with this topic - you can try a
full text search here.
Popular Companies
Paul Scott
|
43 comments
Good morning!Let's have a day where we don't mention Brexit!Pensions administrators & Companies HouseA friend tweeted yesterday that he'd just been informed that the pension administrator for his SIPP has gone bust. No financial loss is expected, but it could be a bureaucratic nightmare retrieving…
Paul Scott
|
25 comments

Good morning!Just in case you missed it, here is the link for yesterday's report, as I added another section on Victoria (LON:VCP) (in which I hold…
Paul Scott
|
25 comments

Good morning!I'm running a bit late today, so will keep updating this article until mid-afternoon.Empresaria (LON:EMR)Then at 4pm today, I'm recording an audiocast with the CEO/FD…
Paul Scott
|
54 comments

Good afternoon!There's nothing of interest in results or trading updates today, so I'll do a summary of the Brexit situation & points arising instead.What an exciting,…
Popular Companies