Edison Investment Research
|
1 comment
Bowleven (BLVN) is an AIM-listed E&P with assets in Cameroon, Kenya and Zambia. By farming-down its 75% interest in Etinde to Lukoil/NewAge to 25%, Bowleven will have monetised part of its stake, accelerated promising appraisal, reduced its risk, and enabled a pivot back towards exploration. Our core NAV, driven by Etinde Phase One, is 75p/share (and should grow over time as the project progresses). Two exploration wells in Bomono by year end may add value…
Edison Investment Research
We estimate KTG Energie will multiply earnings almost threefold by the end of this decade, driven by a growing biogas asset base with high visibility and…
Edison Investment Research
Euromoney's (ERM's) recent IMS outlined resilient trading against a difficult market backdrop and currency headwinds. The acquisition of the assets of Mining Indaba, announced alongside, brings…
Edison Investment Research
Almonty's Los Santos tungsten project is on course for a record year of production and earnings in FY14. The company has also signed a binding agreement…
Popular Companies
Edison Investment Research
Following commissioning in April 2014, the La Parrilla tungsten tailings project is in the ramp-up phase, with offtake negotiations underway for completion in July or August. The recently received trial mining licence at Régua suggests that this project may follow straight on from La Parrilla, as W Resources plans to fast-track it through a feasibility study and into production. WRES also continues exploration work at the CAA/Portalegre project, which could represent a large-scale copper-gold development.
Edison Investment Research
Bushveld's release of its second scoping study on its MML vanadium resource highlights the company's increasing focus on determining the optimal project or projects to take…
Edmund Shing

 It is not only Oil that has proved strong in the Commodity space this year so far: Cocoa and Coffee have gained this year, as have…
Edison Investment Research
Tethys Petroleum (TPL) should interest investors who want exposure to significant exploration in Central Asia. Tethys holds interests with gross prospective resources of over 30bnboe in…
Popular Companies
Edison Investment Research
Single Touch Systems' (SITO) $4m acquisition of DoubleVision is a logical step for its growing media division, adding scale and margin potential. The deal is financed predominantly in shares. Following the appointment of a third independent board director (Betsey Bernard) last week, the increased share count means the group is now compliant with all the criteria for a NASDAQ listing, which we expect SITO will pursue later in the year.
Edison Investment Research
ARR grew 29.4% y-o-y to NZ$25m in FY14, which is slightly (and, in our opinion, immaterially) lower than our NZ$26m forecast. The outlook remains positive and…
Edison Investment Research
VASCO's Q2 revenues increased 28%. With three quarters of year-on-year growth and a strong pipeline reported, growth has been firmly re-established across both divisions. We raise…
Paul Scott
|
32 comments

Good morning! I'll try a (hopefully) improved format today - let me know what you think in the comments - does the mkt cap info at…
Popular Companies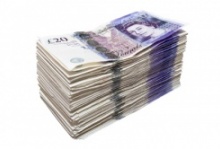 ShareSoc
|
1 comment
Today Croda issued their interim results for the six months to the end of June. Croda is a speciality chemicals company and less than 10% of its revenue arises in the UK. A very substantial proportion comes from the USA and from other dollar denominated…
Edison Investment Research
An impressive set of results for investors who bought into last July's IPO is matched by management's serious engagement with the fundamentals of a sustainable franchise.…
Paul Scott

Good morning! There's was a 300 point sell-off in the Dow last night, so the UK market is expected to open down, but only down about…
Paul Scott
|
9 comments

Good morning!I'm heading into London today for a lunch with the Directors of SCISYS (LON:SSY), so will have to rattle through this morning's announcements more quickly…
Popular Companies
Edison Investment Research
BB Biotech AG (BION) is a Swiss-based investment company specialising in the biotechnology sector, with a focus on mid-sized and larger companies that are already generating revenues. Exposure to success stories such as Gilead, whose hepatitis C treatment Sovaldi became a record seller on its introduction earlier this year, has seen the portfolio achieve annualised gains of more than 20% over five years, yet the discount to NAV remains wide, at 20% (double the peer…
Edison Investment Research
AcenciA Debt Strategies (ACD), a closed-ended investment company, provides exposure to a range of mainly debt-oriented strategies via a portfolio of carefully selected hedge funds. These…
Edison Investment Research
Innovations has invested £4m of its recently raised £150m equity financing in Abzena's IPO on the AIM market of the LSE. At the issue price of…
Edison Investment Research
Secure Trust Bank's H114 results confirmed the expected growth across all product lines. The company recently nearly doubled its capital base with a well-received equity placement.…
Popular Companies
Edison Investment Research
The imminent BioAlliance/Topotarget merger to create Onxeo to focus on orphan oncology brings together three late-stage assets: Validive and Livatag from BioAlliance and Beleodaq from Topotarget. The strategy is to commercialise these alone in Europe, leveraging the commercial base, with first launches from 2017e. Near-term catalysts include Beleodaq US launch in coming months, Livatag further safety assessments (November) and Validive Phase II data (Q414). Our standalone BioAlliance valuation is increased to €187m. Our initial estimates…
Edison Investment Research
Clinigen's FY14 trading update confirms underlying revenue growth of +7%, to over £126m, with gross and operating margin expansion leading to EDITDA growth of +17%. We…
Edison Investment Research
While Trimel continues to work on securing a commercial licensing transaction for its recently approved Natesto testosterone nasal gel, the firm recently provided further encouraging data…
Alex Naamani
|
3 comments

Population aging will no doubt be amongst the most important demographic trends that affect us as we progress through the 21st century. This is likely to…
Popular Companies
Edison Investment Research
A pre-IPO merger is contributing to improved performance of all three of Epwin's divisions with further integration benefits expected in FY14. These enhanced market positions provide a platform for development by deepening and widening sector exposures to drive earnings growth. Ahead of this, Epwin has strong yield attractions (4.2% FY14, 6.4% FY15).
Edison Investment Research
Overall, FY14 confirmed the return to profitability; PBT was in line with our estimate, including a better UK outturn offsetting Indian JV weakness. In our view,…
ShareSoc

 Zoopla Property (LON:ZPLA) listed on the stock market on the 18th June. It's an opportune time to review that company and its main competitor, Rightmove, because…
Paul Scott
|
7 comments

Good morning! FDM Group (Holdings) This morning sees the return of this Brighton-based IT company, which trains and hires out IT consultants. It's a fantastic business…
Popular Companies
Edison Investment Research
Continuing with its strategy of acquiring complementary specialist electronics businesses, Acal's acquisition of Noratel provides geographic expansion, strong margins and cross-selling potential. Growth in the underlying business as the European economy recovers combined with the integration of Noratel drive revenue and earnings growth in FY15 and FY16. Increasing recognition of the company's specialist focus has driven the share price over the last year, and we see opportunities for further revenue and margin expansion from this…
Paul Scott
|
19 comments

Good morning!Accsys Technologies (LON:AXS)A lot of small cap share prices have been drifting down over the quiet summer weeks. However, every now and then I look…
Paul Scott
|
5 comments

Good morning! It's quiet for results & trading updates today, and judging by low volumes so far today, it looks as if a lot of people…
Paul Scott
|
20 comments

Good morning!Hydrogen (LON:HYDG)Oh dear, it's another profit warning from this recruitment company. I last reviewed it here on 22 May 2014, when a rather hesitant trading…
Popular Companies
Investment Topics
Stocks & Industries