Paul Scott
|
24 comments
Good morning!Our internet has gone down this morning unfortunately. However, I have found an ingenious solution - by positioning myself at the perimeter of our plot, I can pick up the WiFi of a nearby small hotel. They gave me the password when we were …
Paul Scott
|
18 comments

Good morning!I had a late surge yesterday, and added several more sections to yesterday's report - so here's the link for that, to get you started…
Paul Scott
|
44 comments

Good morning!In my rush to get into the City yesterday afternoon, I omitted to comment on Circassia Pharmaceuticals (LON:CIR) - some sort of drug development company.…
ishareinfotv
|
4 comments

Xcite Energy Plc (XEL.L), listed on LSE-AIM and owner of one of the largest undeveloped and proven oilfields in the North Sea, has recently seen a…
Popular Companies
Elias Jones
|
6 comments
Union Jack Oil (LON:UJO) is an AIM listed oil and gas exploration company with a focus on drilling and development of UK onshore opportunities alongside JV partners which included for the recent Wressle-1 well Europa Oil And Gas Holdings (LON:EOG) and the Egdon Resources (LON:EDR). …
Edmund Shing
|
14 comments

  IB Times video link here The 17 April meeting of Opec and Russian oil ministers in Doha, Qatar ended without the long-awaited agreement to freeze crude…
Roland Head
|
29 comments

This year's rebound in the gold market has an authentic feel, in my view. The gold downturn started much earlier than the slump in the oil…
Edmund Shing
|
3 comments

What am I thinking, looking at:A Mining company (hated sector)A Gold mining company (loathed commodity)A company with operations in Zambia and Zimbabwe (talk about geopolitical risk)??I…
Popular Companies
Paul Scott
|
46 comments
Good morning!Firstly, I'm going to take circle back to 17 Nov, when results from Tracsis (LON:TRCS) came out. It's a tradition that I interview CEO John McArthur after full year results, but haven't got round to it yet.Tracsis (LON:TRCS)Share price: 517.5pNo. shares: 27.8mMarket cap: £143.9mAudited…
Paul Scott
|
32 comments

Good morning!Sorry yesterday's report was late - here is the link. I looked at some unusual shares, including a speculative special situation at Johnston Press. Also…
Paul Scott
|
40 comments

Good morning!I'm still basking in the excitement from the 650p takeover bid for Avesco (LON:AVS) - at a remarkable 125% premium to the previous day's price.…
Paul Scott
|
15 comments

Good morning!Here is yesterday's report, apologies for it being late.Lavendon (LON:LVD)Share price: 218p (up 6.9% today)No. shares: 170.0mMarket cap: £370.6mAnother potential bidder emerges - great excitement…
Popular Companies
There's been no recent content tagged with this topic - you can try a
full text search here.
Popular Companies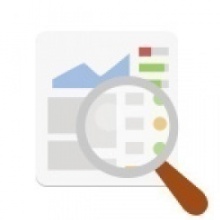 Roland Head
|
13 comments
StockRanks 1, stock picking 0. At least that's the lesson so far from my decision in May not to add XLMedia to the SIF portfolio, despite its then StockRank of 99.If I'd accepted the wisdom of the Stockopedia algorithms and hit the buy button, I'd…
Mark Carter
|
7 comments

In my previous post, I lamented my holding in Laird. Two shares that are working out well for me are investment trusts: Black Rock World Mining…
Paul Scott
|
33 comments

Good morning!I'm starting early today, to catch up on the backlog from yesterday.There's only one trading update (and no results statements at all) in my universe…
Paul Scott
|
32 comments

Good evening,Apologies for my running late today, this is due to it being Friday, and there being hardly any news of interest today, so I had…
Popular Companies
Paul Scott
|
28 comments
Good morning!I'm planning a bit of a catch up this afternoon, so intend looking at the following shares;Victoria (LON:VCP) - results which I missed a couple of days agoMajestic Wine (LON:WINE) - again, results from a few days agoFuller Smith & Turner (LON:FSTA) - have…
Roland Head
|
11 comments

It's the end of November, so it's time to review stocks added to the SIF Portfolio six months ago, in May. Stocks that no longer qualify…
Paul Scott
|
20 comments

Good evening!Firstly, my apologies for this report being late. There are some interesting things to comment on though, so I'm catching up on Sunday evening, for …
Paul Scott
|
27 comments

Good morning - and greetings from the Greek islands!Yes, I'm on holiday for the next fortnight, but am happy to continue keeping an eye on the…
Popular Companies
There's been no recent content tagged with this topic - you can try a
full text search here.
Popular Companies
Paul Scott
|
39 comments
Good afternoon!What an extraordinarily exciting US election night last night. Trump has won! It felt to me almost like a re-run of Brexit, the way things panned out. Early on, the commentators on lots of TV channels were all saying how Trump would struggle to…
Paul Scott
|
7 comments

Good morning!There was nothing of interest today, so I'll recap on a few interesting updates that I've missed in previous days.D4T4Share price: 146p (up 7.7% today)No.…
Mark Carter
|
3 comments

Industrial supplier Diploma announced its finals today (https://goo.gl/j6zOXY), sending its shares up 1.2% to 910.5p in early trading. Revenues were up 15%, profit before tax was…
Paul Scott
|
45 comments

Good morning!Great to see everyone at Mello Beckenham last night. Hopefully my presentation on Avesco (LON:AVS) was of interest. I've emailed the slides to PIWorld, who…
Popular Companies