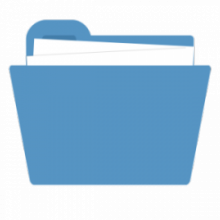 Alex Naamani
|
6 comments
Averaging down is a strategy whereby investors buy shares in a company and then purchase additional shares if the share price drops. Some investors feel comfortable with this strategy, as it this lowers the average purchase price and also lowers the breakeven point for a…
Ben Hobson
|
7 comments

In the mid-1990s a pharmacist from west London called Jayesh Manek won the Sunday Times Fantasy Fund Manager competition two years running. So when he started…
Edison Investment Research
Deinove's agreement with Sofiproteol, alongside those signed with Suez Environnement and Abengoa, demonstrates progress is being made towards commercialisation of its technology, although we do not…
Paul Scott
|
3 comments

Good afternoon! The celebrations continued well into the night here in North London, and the sun is streaming though the windows. I couldn't be more delighted…
Popular Companies
Edison Investment Research
Zinc has outperformed all other major metals, rising 23% since 2012. Teck derives 25% of revenue and 38% of its gross profits from zinc operations. Developments in the company's zinc operations, combined with overall efficiency improvement, pave the way for a shift in focus toward zinc production and the potential for increased profitability.
Edison Investment Research
Orosur's FY14 results showed a considerable strengthening of its cash position and beat its targets for production and costs. Its effective exploration spend has also meant…
Edison Investment Research
In its trading statement released last week, Pan African Resources (PAF) indicated that EPS for the year ended 30 June 2014 (scheduled for release on 16…
Edison Investment Research
In its reserve and resource update of 3 September, PAF announced a 4.5% (1.6Moz) decrease in group gold resources. Of more significance however, the decline in…
Popular Companies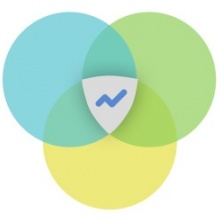 Alex Naamani
This column usually focuses on companies that have moved up, or dropped down, the QVM rankings. We will take a slightly different approach this week and focus solely on companies that have jumped in the QualityRank.It is true that market factors like quality, value and…
Paul Scott
|
15 comments

Good morning! What an interesting day yesterday, I saw five company presentations in total, and briefly comment as follows;Pennant International (LON:PEN) - Met the CEO, Chris…
Edison Investment Research
Entertainment One's investor presentation highlighted the growth in its Family division, which doubled in size in FY14 (to 10% of group EBITDA) driven by growing licensing…
Edison Investment Research
While the wait for further major big data deals goes on, a number of deals are still expected to close this year and the company continues…
Popular Companies
Edmund Shing
|
11 comments
OK, so I am misleading you - in the title of this post, I ask the question "Why do punters love AIM so much?", when I know the answer. It is like lottery gambling, where you are hoping to strike it rich by unearthing a…
Ben Hobson

Many of the world's most successful investors have made their fortunes in the United States but as a wise man once said: "A fool and his…
Alex Naamani

We recently wrote an article on some of the cyclical companies which were qualifying for Stockopedia's GuruScreens. Although cyclicals have outperformed the FTSE 100 since around…
ExpectingValue
|
1 comment
As a value guy, I'm not really sure. If I were to take a stab at valuing a housebuilder, it would comprise of two elements. It's…
Popular Companies
Edison Investment Research
IFG's significant investment in its core UK retirement wealth planning and personal advisory businesses has led to significant franchise growth. James Hay net asset inflows were up 110% on H113 and Saunderson House new client additions were up 75%. This client growth has yet to be fully reflected in income but has required staff hiring (mainly in 2013) and cost. Looking forward, lagged revenue growth should improve financial performance. The disposal of non-core businesses leaves…
Edison Investment Research
S&U had promised excellent growth. It delivered even more than was expected. It saw a 73% increase in motor transactions and home credit, which has been…
Edison Investment Research
NAHL's maiden interim results show underlying 26% continuing operating profit growth on a 6% growth in continuing operations revenue (driven by enquiry growth and online lead…
Alex Naamani
|
2 comments

We've all missed out on a stock because we thought it had gone up by too much. It's just counterintuitive to buy a stock when the…
Popular Companies
Paul Scott
|
19 comments
Good morning! I hope you enjoyed the Bank Holiday as best the weather permitted.It's interesting to note that the US market (the S&P 500) hit a new all-time high yesterday. People keep saying that the market is overvalued, but it still wants to go up…
Paul Scott
|
12 comments

Good morning!Tangent Communications (LON:TNG)Share price: 7.5pNo. shares: 277.1mMarket Cap: £20.8mFrom what I can make out, this is basically a company that prints marketing material, through its …
Alex Naamani

The case for overseas investing is clear. Many UK stocks are heavily exposed to British economic and political factors. It follows that a stock portfolio which…
Paul Scott
|
16 comments

Good morning!Zytronic (LON:ZYT)Share price: 246pNo. shares: 15.2mMarket Cap: £37.3mIt's a pleasant start to the day for shareholders in this English maker of high-end touch sensitive screens.…
Popular Companies
Edison Investment Research
Safestyle UK's model continues to deliver outperformance in a growing market. Good progress has been achieved in H1 and we expect the company to at least match our existing FY14 estimates. Investor sentiment has cooled towards housing market exposure in recent months but we believe the RMI sector has good momentum. A 4.9% yield and 11.4x P/E ratio offer good growth and income value.
Alex Naamani
|
2 comments

It has been a difficult week for the markets. The FTSE 100 has fallen by 1.7% as geopolitical tensions intensify in Eastern Europe and the Middle…
Paul Scott
|
25 comments

Good morning! For anyone interested, I interviewed renowned small caps investor David Stredder last night, and webcasted it. Click here to listen. If people like the…
Paul Scott
|
12 comments

Good morning. It's eerily quiet for announcements today, but there are a couple of interesting things that have caught my eye.Laura Ashley Holdings (LON:ALY)Share price: 27.25pNo.…
Popular Companies
Paul Scott
|
13 comments
Good morning!Synety (LON:SNTY)Share price: 185pNo. shares: 8.4mMarket Cap: £15.5mShares in this micro cap cloud telephony company have taken a battering this morning, down 35p or nearly 15%, on publication of interim results to 30 Jun 2014. I don't tend to take much notice of share…
Paul Scott
|
12 comments

Good morning! Busy day for me today, as I have to get this report written, and then meet management of Spaceandpeople (LON:SAL) for lunch, to discuss…
Paul Scott
|
32 comments

Good morning!Judges Scientific (LON:JDG)Share price: 1297pNo. shares: 6.0mMarket Cap: £77.8mThese shares had been recovering from the shock profit warning in Jul 2014, but today they have…
Elias Jones

Apc Technology (LON:APC) founded in 1982 is an AIM listed specialist distributor of electronic components, who have in recent times followed a potentially transformational diversification strategy…
Popular Companies
Investment Topics
Stocks & Industries