Paul Scott
|
12 comments
Good morning! Today's report is going to have to be a bit briefer than usual, as the first version has just disappeared due to a computer malfunction, and I have to go out for a lunch meeting shortly. So will rattle through as best I…
Edison Investment Research
Albioma has confirmed its targets for EBITDA of €123-126m (2014) and €160-163m (2016), and net income of €33-35m (2014) and €40-42m (2016). We believe Albioma is…
Elias Jones

Savannah Resources (LON:SAV) is an AIM listed exploration and development company focussed on the Jangamo Heavy Mineral Sands Project in Mozambique, and two copper blocks in…
Edmund Shing

While ultra-low interest rates are a boon for mortgage borrowers, they are a curse for the legions of savers who have seen their cash returns collapse.…
Popular Companies
Edison Investment Research
Bushveld has re-evaluated and upgraded its vanadium mineral resource. Previous resource estimates for this project used an iron cut-off grade. This has now been replaced by one for vanadium, allowing for a much more accurate resource estimate. Bushveld intends to complete a bankable feasibility study on its vanadium project by end FY16.
Edison Investment Research
Following the La Parrilla tailings update and a US$2.8m debt and equity funding package with Bergen, we revise our assumptions and update our operational and financial…
Edison Investment Research
With the proceeds from the NZ$1.3m October rights issue, New Talisman Gold Mines (NTL) is funded into the first phase of small-scale gold mining at its…
Edison Investment Research
Antofagasta has made an offer to buy all of Duluth Metal's outstanding shares at C$0.45 each in cash. All things considered this is a good deal…
Popular Companies
Edison Investment Research
While near-term visibility is limited, key structural initiatives to build on PSI's strengths, consolidate products onto a single platform and move towards a standard software revenue model should improve competitiveness and margins. PSI's ability to execute will be key, but success should drive sustained double-digit earnings growth. This is not factored into PSI's current valuation.
Edison Investment Research
artnet has a strong reputation supplying online data and services to the global fine art market. The group has been investing heavily in the functionality and…
Edison Investment Research
Creston's new strategy is showing its first fruits, with its integrated agency approach opening up new referral and pitching opportunities. H114 revenues up by 5% (like-for-like…
Alex Naamani
|
1 comment

Avation and Tracsis have been climbing the StockRanks over the last few days, whereas AO World has been on the decline. Lets explore these in further…
Popular Companies
Paul Scott
|
19 comments
Good morning! I'll try not to get too distracted today, and get a report out a bit earlier.Norcros (LON:NXR)Share price: 15.75pNo. shares: 594.9mMarket Cap: £93.7mInterim results - for the six months to 30 Sep 2014 are issued this morning, for this bathroom fittings group. My…
Alex Naamani
|
1 comment

Lets proceed with the same approach that we used in previous editions of this StockRanks column. We'll compare two companies from each industry: one with a…
Paul Scott
|
11 comments

Good morning! I'm writing this from the departure lounge at Gatwick, off for a 6-day trip to Las Vegas! So due to the time difference, reports…
Fat Prophets
|
1 comment

UK housebuilder Barratt Developments was kicked out of the FTSE 100 in September but looks set to return in the next index review in December.  Any…
Popular Companies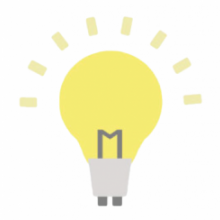 Alex Naamani
Standard Chartered Standard Chartered qualified for the Dividend Dogs Screen on 1 November. The dividend yield has amounted to 5.7% over the last 12 months, while the projected yield for 2015 is 5.9%. The company seems to be generating the cash to pay this dividend.…
Edison Investment Research
AFH's full year trading update to end October 2014 confirmed that current trading is in line with market expectations. However, it is noticeable that the report…
Edmund Shing
|
5 comments

Thanks to the woeful under-performance of smaller-cap stocks since March of this year, I have been thinking about constructing a small-cap income + growth portfolio, in…
Ben Hobson

The FTSE 100 has long been a huge source of returns for hunters of high yield shares. In the third quarter of this year 88.8% of…
Popular Companies
Paul Scott
|
5 comments
Good morning! Not much news today, as usual for a Friday. I'm going to write a brief report today, as I have to prepare to give a talk on the morning's announcements here at the Derby Conference Centre, at Mello 2014. It's going really well…
Paul Scott
|
2 comments

Good morning! A shorter & earlier report than usual today, as I've been roped into doing a talk this afternoon, on the Stockopedia stand, at the…
Paul Scott
|
19 comments

Good morning! I'm sitting here scratching my head, trying to work out what on earth is going on with the markets! Everyone (including myself) seemed to…
Ben Hobson

Stock market investors have been dealt some heavy blows over the past three months. Even the FTSE 350 index of large and mid-cap shares fell by…
Popular Companies
Mark Carter
Shares in heavy construction firm BBY (Balfour Beatty) fell 15.3% to 190.50p on Monday after releasing a disappointing trading update. The Independent reports (http://is.gd/cXp4KD): "it warned of a new £75 million black hole in its UK profits and called on accountant KPMG to carry out…
Paul Scott
|
14 comments

Good morning! I'll rattle through today's report asap, as I have to prepare a 10 minute talk about shareholder rights at a ShareSoc seminar later today.…
Alex Naamani
|
4 comments

A Stockopedia subscriber recently asked us for help in creating a stock screen that reflects the 'Way IV' investing strategy outlined by Richard Koch and Leo…
Paul Scott
|
13 comments

Good morning! It's ugly out there in small caps right now - many investors feeling a lot of pain, one friend described the market as "pretty…
Popular Companies
Paul Scott
|
6 comments
Good afternoon! I'm gradually adjusting to Las Vegas time, hence today's report being later than usual. Can't say I'm particularly enjoying myself here - endless malls full of designer clothes & other trinkets has zero interest to me. Also the casinos simply reinforce my view…
Paul Scott
|
37 comments

Good morning! I am posting this early (the night before) because I want to give a quick last-minute update on;Mello 2014 investor event in Derby, which…
Paul Scott
|
6 comments

Good morning! Today's SCVR will be slightly later than usual. This is due to me beginning to make the transition to Las Vegas time, in advance…
Paul Scott
|
10 comments

Good morning! I'm still recovering from a tremendously busy & interesting three days in Derby, for the Mello 2014 investor event. For anyone interested, I've done…
Popular Companies
Investment Topics
Stocks & Industries