Minera IRL (LON:MIRL) - Corihuarmi beats expectations
Nov 09th 2012 - Edison Investment Research today published a report on Minera IRL (MIRL.L, LSE:MIRL, LON:MIRL) entitled "Corihuarmi Beats Expectations". In summary, the report says:
On 5 November, Minera IRL released its Q312 results, stating gold production from its Corihuarmi mine of 7,660oz and cash costs of US$552/oz. Corihuarmi continues to exceed expectations and is generating cash flow for the company as it develops its Ollachea and Don Nicolas projects. As expected, the ore grade continues to be lower than previous quarters, although this was offset slightly in Q312 by higher tonnage of ore mined and stacked. As of 30 September 2012, the company had US$10.4m in cash.
About Edison Investment Research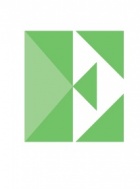 Edison, the investment intelligence firm, is the future of investor interaction with corporates. Our team of over 100 analysts and investment professionals work with leading companies, fund managers and investment banks worldwide to support their capital markets activity.  We provide services to more than 400 retained corporate and investor clients from our offices in London, New York, Frankfurt, Sydney and Wellington.  Edison is authorised and regulated by the Financial Conduct Authority (www.fsa.gov.uk/register/firmBasicDetails.do?sid=181584). more »