GW Pharmaceuticals (LON:GWP) - Fourth partner secured
Apr 12th 2011 - Edison Investment Research today published a report on GW Pharmaceuticals (GWP.L, LSE:GWP, LON:GWP) entitled "Fourth Partner Secured". In summary, the report says:
Novartis has become the fourth Sativex partner as GW's global commercialisation efforts gather momentum. Under the terms of this latest licensing deal, Novartis has gained exclusive commercialisations rights, with responsibility for regulatory filings, in Australia, New Zealand, Asia (ex-Japan, China and HK), the Middle East (ex-Israel/ Palestine) and Africa. This deal provides further large pharma validation for Sativex, with GW benefiting from Novartis's broad geographic presence and strong multiple sclerosis and cancer franchise. Terms include $5m upfront and $28m of milestones.
About Edison Investment Research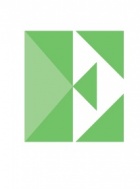 Edison, the investment intelligence firm, is the future of investor interaction with corporates. Our team of over 100 analysts and investment professionals work with leading companies, fund managers and investment banks worldwide to support their capital markets activity.  We provide services to more than 400 retained corporate and investor clients from our offices in London, New York, Frankfurt, Sydney and Wellington.  Edison is authorised and regulated by the Financial Conduct Authority (www.fsa.gov.uk/register/firmBasicDetails.do?sid=181584). more »