MCB Finance (LON:MCRB) - Growth momentum
Feb 16th 2012 - Edison Investment Research today published a report on MCB Finance (MCRB.L, LSE:MCRB, LON:MCRB) entitled "Growth Momentum". In summary, the report says:
MCB had an outstanding 2011, with principal lent up 66%, revenue up 54% and the operational gearing of the model turning this top-line growth into a more than sixfold increase in pre-tax profits (up from €0.6m to €3.7m). Credit quality has improved in 2011. We expect further organic growth, with the Fenno-Baltic region proving highly robust. There is the potential for further step increases in business through new geographies and product lines. The valuation discount is unjustified by the performance of the company and its ongoing opportunities.
About Edison Investment Research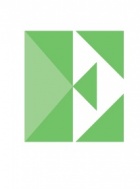 Edison, the investment intelligence firm, is the future of investor interaction with corporates. Our team of over 100 analysts and investment professionals work with leading companies, fund managers and investment banks worldwide to support their capital markets activity.  We provide services to more than 400 retained corporate and investor clients from our offices in London, New York, Frankfurt, Sydney and Wellington.  Edison is authorised and regulated by the Financial Conduct Authority (www.fsa.gov.uk/register/firmBasicDetails.do?sid=181584). more »