Falkland Oil And Gas (LON:FOGL) - Loligo gas discovery
Sep 25th 2012 - Edison Investment Research today published a report on Falkland Oil and Gas (FOGL.L, LSE:FOGL, LON:FOGL) entitled "Loligo Gas Discovery". In summary, the report says:
Falkland Oil and Gas (FOGL) has announced a gas discovery on its Loligo well. However, the well encountered only thin sands and the flow potential and commerciality of the discovery remains unknown. With a working hydrocarbon system now proven in this area of the Falklands basin and gas found across all six horizons, work will now focus on understanding the reservoir distribution with a view to appraisal drilling in 2014/2015. Meanwhile the second high impact well of the campaign, the 1,062mmboe Scotia prospect, spudded today.
About Edison Investment Research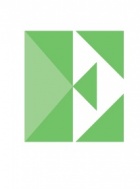 Edison, the investment intelligence firm, is the future of investor interaction with corporates. Our team of over 100 analysts and investment professionals work with leading companies, fund managers and investment banks worldwide to support their capital markets activity.  We provide services to more than 400 retained corporate and investor clients from our offices in London, New York, Frankfurt, Sydney and Wellington.  Edison is authorised and regulated by the Financial Conduct Authority (www.fsa.gov.uk/register/firmBasicDetails.do?sid=181584). more »