Goldbridges Global Resources (LON:GBGR) - Mixed news
May 02nd 2012 - Edison Investment Research today published a report on Goldbridges Global Resources (GBGR.L, LSE:GBGR, LON:GBGR) entitled "Mixed News". In summary, the report says:
Hambledon's Q112 activities reported a quarter of "mixed fortunes", with Q1 gold production of 4,870oz leading to an adjusted 2012 production target of 26,000oz Au (from c 30koz previously). It also raised c US$8.6m (equity issue) and US$3.0m (via a subscription by the European Bank of Reconstruction and Development). Repairs to its tailings dam are underway with consultants Golders onsite supervising the required repairs. Accounting for the maximum Tailings Dam 3 (TD3) penalty of $5.9m (expected by management to reduce), EBRD loans, financing and equity dilution and 2012 gold production of 26koz, our base case valuation is 4.75p/share (at US$1,700/oz in 2012, US$1,600/oz in 2013, US$1,350/oz long term).
About Edison Investment Research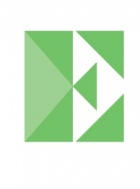 Edison, the investment intelligence firm, is the future of investor interaction with corporates. Our team of over 100 analysts and investment professionals work with leading companies, fund managers and investment banks worldwide to support their capital markets activity.  We provide services to more than 400 retained corporate and investor clients from our offices in London, New York, Frankfurt, Sydney and Wellington.  Edison is authorised and regulated by the Financial Conduct Authority (www.fsa.gov.uk/register/firmBasicDetails.do?sid=181584). more »