Goldbridges Global Resources (LON:GBGR) - Second innings
Nov 29th 2011 - Edison Investment Research today published a report on Goldbridges Global Resources (GBGR.L, LSE:GBGR, LON:GBGR) entitled "Second Innings". In summary, the report says:
Hambledon has entered a new chapter of its history at its Sekisovskoye gold mine by starting the underground operation while continuing its open pit activities. Assuming successful implementation and ramp up of production from the current c 20koz to c 89koz by FY17, we value the company at 7.81p per share. Further upside is geared to the successful development of the newly acquired Tellur gold mine (with 0.14Moz Au in non-JORC resources, potentially online by Q213) and the earlier-stage Stepok gold project containing a non-JORC resource of c 0.30Moz.
About Edison Investment Research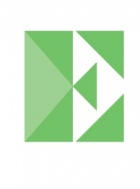 Edison, the investment intelligence firm, is the future of investor interaction with corporates. Our team of over 100 analysts and investment professionals work with leading companies, fund managers and investment banks worldwide to support their capital markets activity.  We provide services to more than 400 retained corporate and investor clients from our offices in London, New York, Frankfurt, Sydney and Wellington.  Edison is authorised and regulated by the Financial Conduct Authority (www.fsa.gov.uk/register/firmBasicDetails.do?sid=181584). more »