Castle Street Investments (LON:CSI) - Serious dating
Jul 19th 2013 - Edison Investment Research today published a report on Castle Street Investments (CSI.L, LSE:CSI, LON:CSI) entitled "Serious Dating". In summary, the report says:
Cupid has announced the disposal of its Casual dating sites and will now be concentrating on growing its core mainstream and niche online dating brands. We have made an early and provisional appraisal of the financial shape of the business going forward and expect to produce more detailed forecasts with the interims in September. Although the investment needed will be substantial, the 'new' Cupid should prove more sustainable and more directly comparable with other quoted international dating groups.
About Edison Investment Research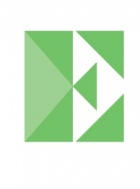 Edison, the investment intelligence firm, is the future of investor interaction with corporates. Our team of over 100 analysts and investment professionals work with leading companies, fund managers and investment banks worldwide to support their capital markets activity.  We provide services to more than 400 retained corporate and investor clients from our offices in London, New York, Frankfurt, Sydney and Wellington.  Edison is authorised and regulated by the Financial Conduct Authority (www.fsa.gov.uk/register/firmBasicDetails.do?sid=181584). more »