SkyePharma (LON:SKP) - The known unknowns
Apr 09th 2010 - Edison Investment Research today published a report on SkyePharma (SKP.L, LSE:SKP, LON:SKP) entitled "The Known Unknowns". In summary, the report says:
SkyePharma's investment case hinges on Flutiform. The drug is filed in the EU, but is stalled in the US, where additional study requirements - and the willingness of partner Abbott to fund them - remain unknown. The shares trade at a significant discount to fair value even without assuming any US Flutiform revenue. However, there are concerns at SkyePharma's ability to repay, if necessary, convertible bonds which can be put in 2013-14, although we believe the company should be able to refinance them if Flutiform is approved in the EU. Any event that clarifies Flutiform's US regulatory path and/or secures the long-term financial position should offer significant upside.
About Edison Investment Research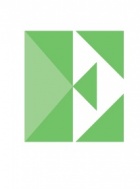 Edison, the investment intelligence firm, is the future of investor interaction with corporates. Our team of over 100 analysts and investment professionals work with leading companies, fund managers and investment banks worldwide to support their capital markets activity.  We provide services to more than 400 retained corporate and investor clients from our offices in London, New York, Frankfurt, Sydney and Wellington.  Edison is authorised and regulated by the Financial Conduct Authority (www.fsa.gov.uk/register/firmBasicDetails.do?sid=181584). more »