103 Reads (2 mins read)
Is Melrose's share price being held back by these three financial risks?
17th May by

Jack Brumby
Screening out weak balance sheets is one of the most effective ways of reducing risk in your portfolio.
One simple way to do this is to apply Stockopedia's take on the Altman Z-Score, a checklist that was found to be up to 80-90% accurate in predicting bankruptcy one year before the event in the 31 years up until 1999 in the original study. We can see it in action by applying it to Industrials group Melrose (LON:MRO).

GET MORE DATA-DRIVEN INSIGHTS INTO LON:MRO »
What does the Altman Z-Score flag up about Melrose?

Unfortunately, Melrose Industries fails Altman's test, with a worryingly low Z-Score of 0.82. This is well below the distress threshold of 1.8... Melrose's low Z-Score doesn't mean that it is definitely heading for financial distress, but it does mean this fate is more of a risk for Melrose than it is for most.
Here's exactly how Melrose fails the Z-Score: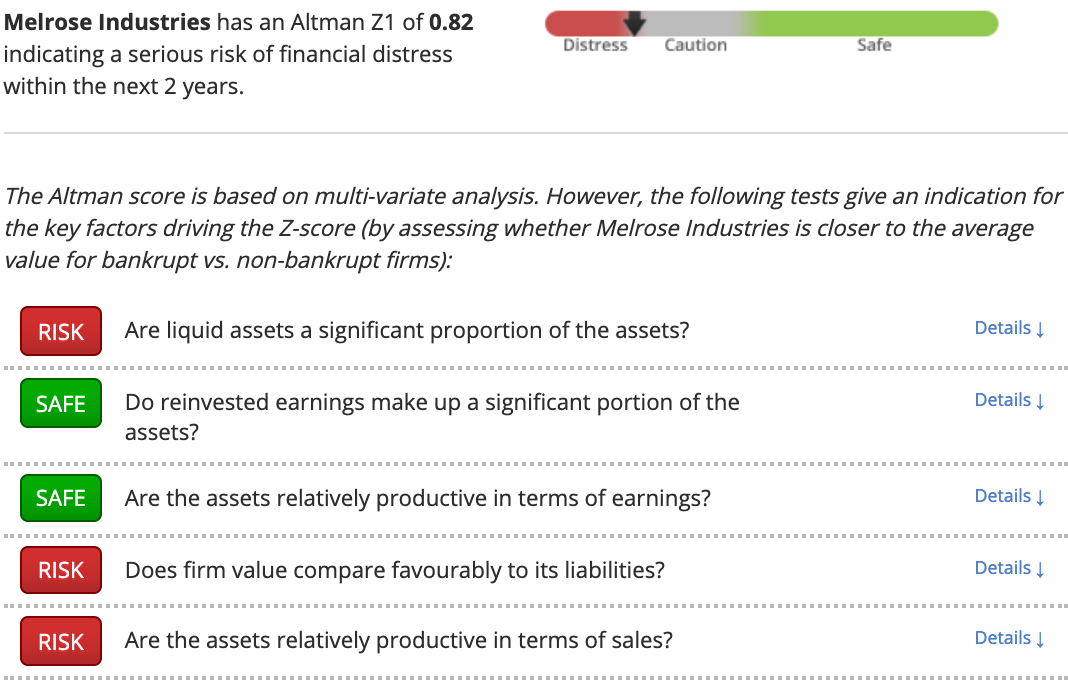 Share this article