20,000% return in 10 years! long/short everything strategy.
I'm always looking for new ideas and came across a strategy employed by Saxo, the Macro Discretionary Trading strategy. It's a long and short strategy for the whole of the market, equity, commodities, fx.. the returns have been phenomenal in the last decade (need to adjust for performance fee).
It's clearly super high risk and lacks any real accountability as theres no investment or fund manager as such and not a huge amount in the way of an investment plan. What's really impressive is the tiny hit to returns during covid last year and the returns coming out of the GFC.
Can anyone shed any further light on this? Experience with Saxo or any similar vehicles out there? The also have an FX only strategy that is generally uncorrelated to equity markets which I like the look of by means of diversification.
https://www.home.saxo/en-gb/pr...
Best, Phil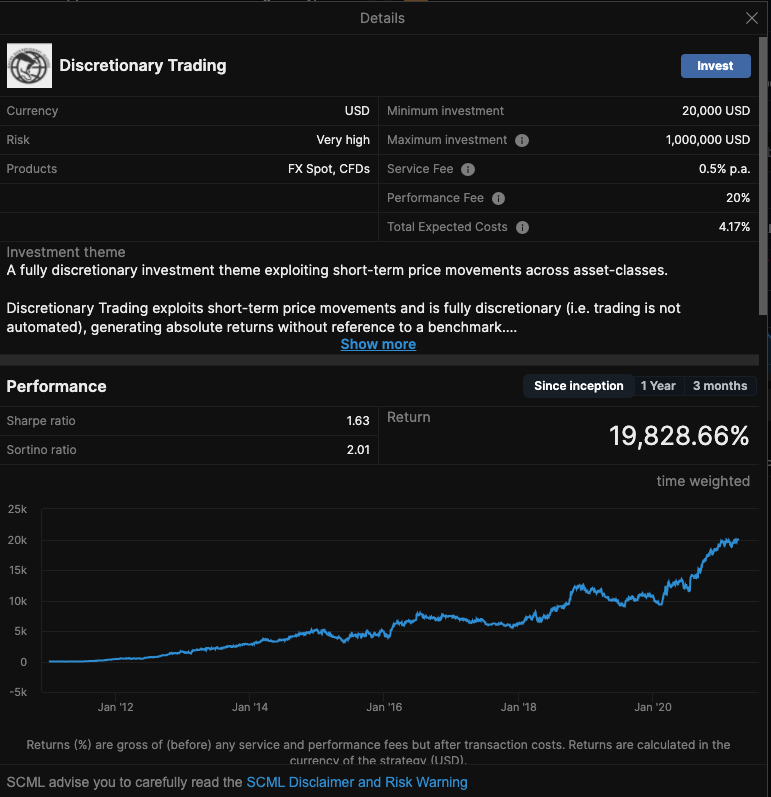 Unlock the rest of this article with a 14 day trial
Already have an account?
Login here