2020, strange year in Australasia for factor performance? (and hello)
Lower StockRank dramatically outperformed. The factor breakdowns are interesting. One year returns: over valued, low quality, low momentum stocks -- purchased a year ago -- convincingly beat the opposite. Every time.
I've seen some passing references to this phenom in 2020. And not just limited to the AU/NZ market. In the US, everything I own that is up 200 - 500% y/y started 2020 with a Stockrank way down around 30. This was due to Covid pulling them into big business flow, and also being part of major future industries (more than just 'work from home' stocks)

It is disarming to see the red and green lines flipped like this....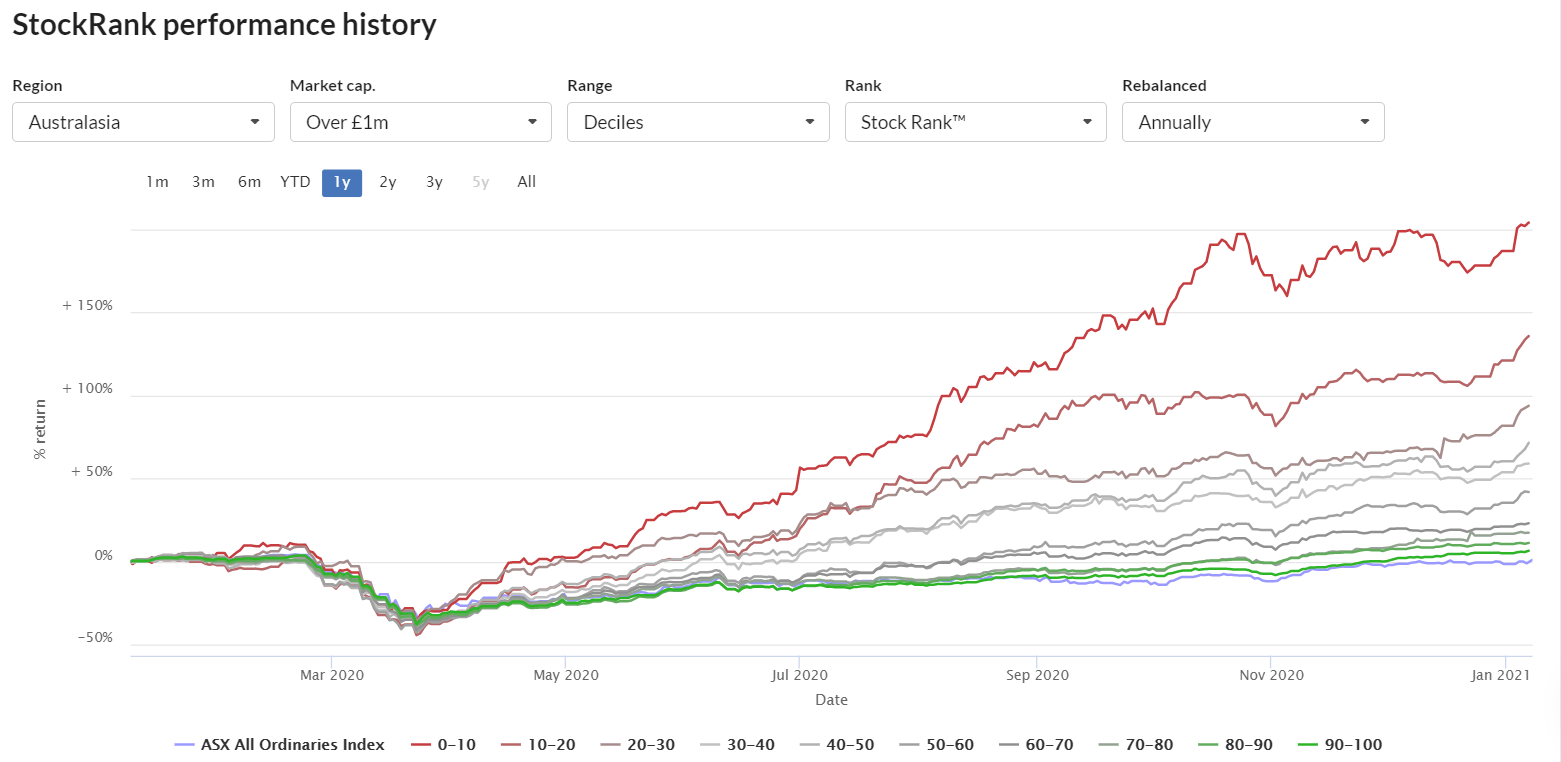 Broken down by factor:
Buying low quality outperformed.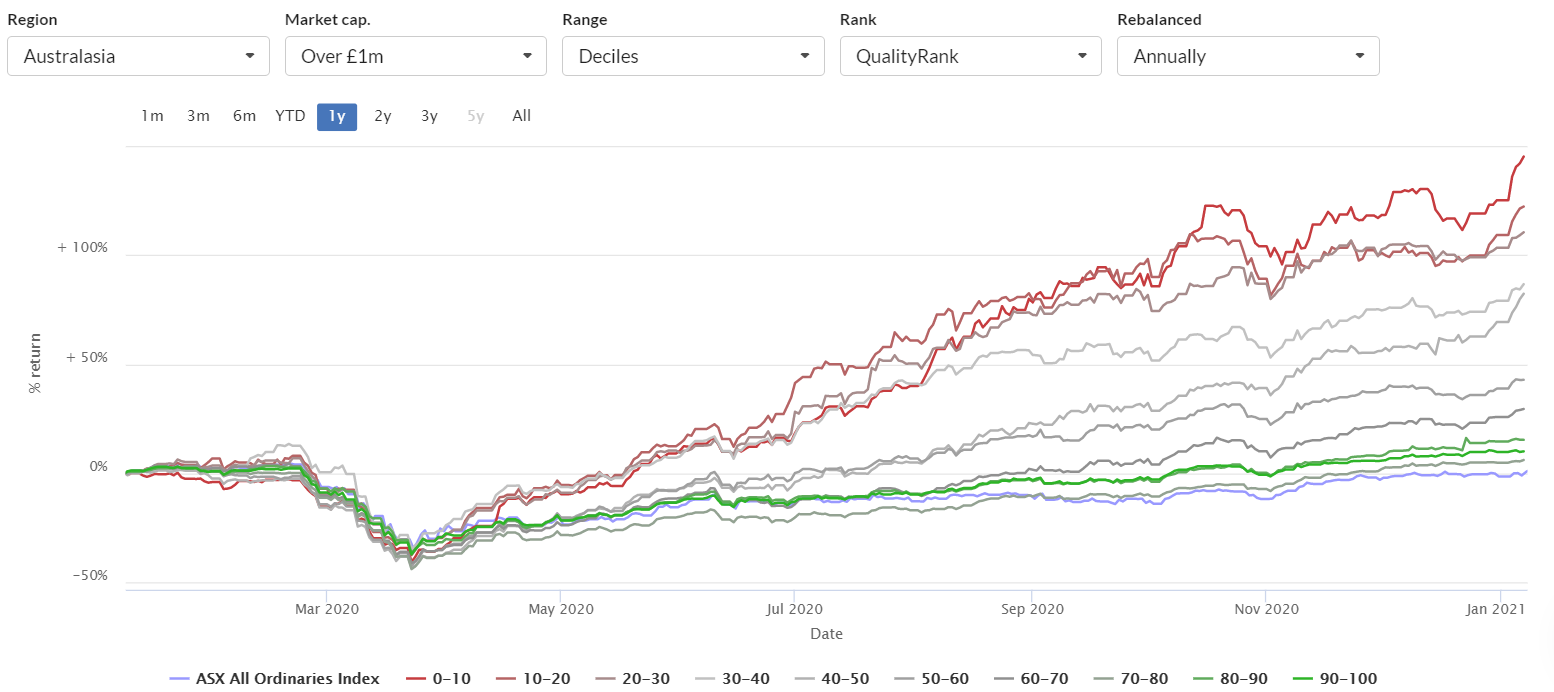 Buying over valued stocks out performed.

And, buying low momentum stocks out performed.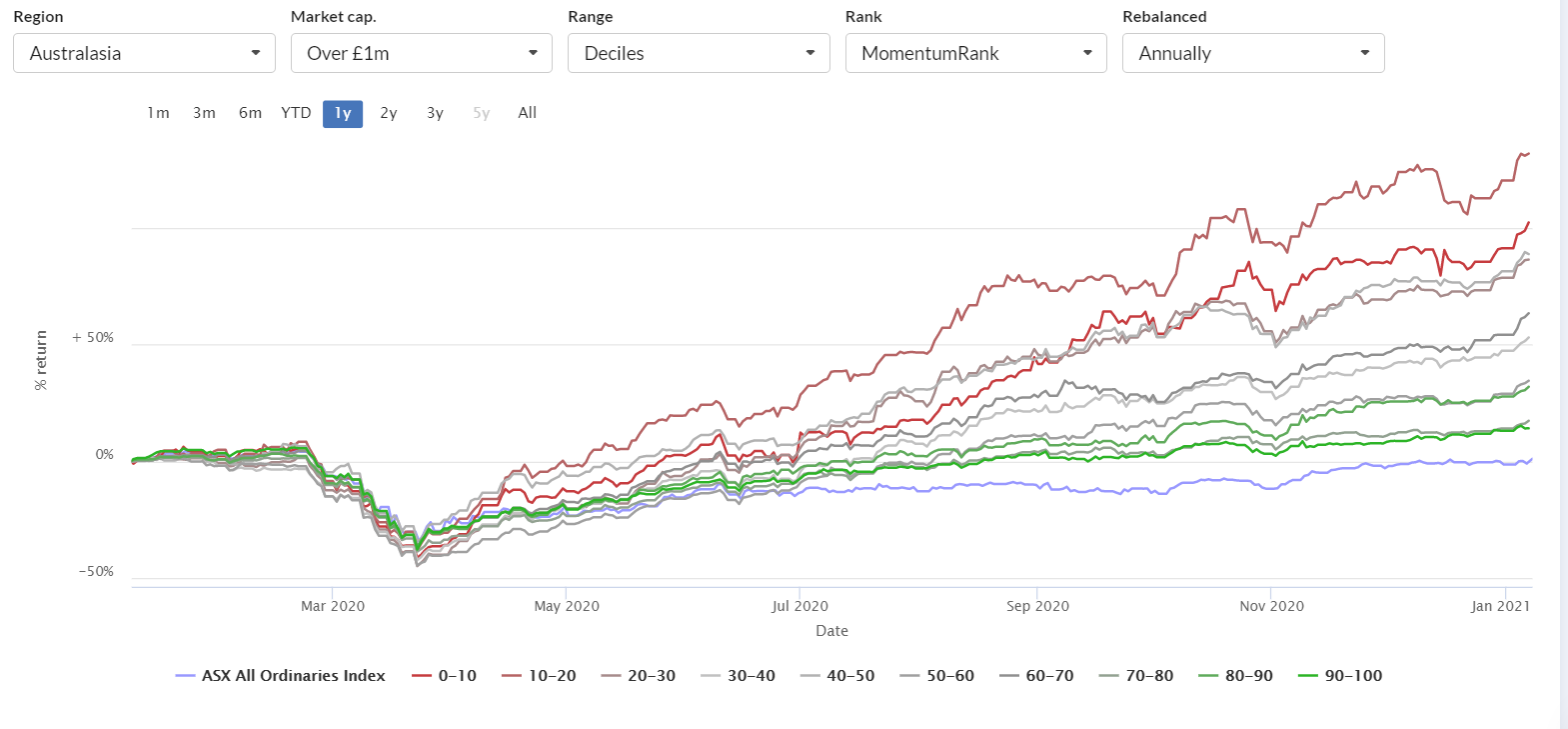 I'll finish with this one: 1 year return on buying Sucker Stocks:


Unlock the rest of this article with a 14 day trial
Already have an account?
Login here