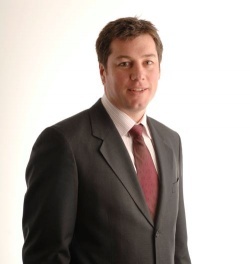 Advanced Power Components (LON:APC) founded in 1982 is an AIM listed specialist distributor of electronic components.  As a business, APC is split into a number of autonomous units, who supply a wide range of specialist components and equipment to a range of customers within different sectors such as, aerospace, defence, display technology and specialist industrial and commercial markets.
Following a busy year end and having recently announced that the company expects to post a return to profit before tax, Mark Robinson the APC Chief Executive Officer has taken time out to discuss various aspects of the business, including, returning to profit, positioning for growth, the marketplace, strategy and the much talked about imop™ energy saving device:
Q1.  Briefly, how would you describe APC's business, its values and beliefs?
At its core, APC is a specialist electronic component distributor whose strategy is centred around providing a "design-in" service which is of value to both customers and suppliers. By helping our customers achieve their design goals using our suppliers' components, we're as much a service provider as a component distributor, which significantly differentiates us from the bulk of the component distribution market.
On top of this, APC is a creative, entrepreneurial company constantly looking for opportunities to diversify to achieve new avenues for growth. This strategy was successful during the 1990s when we created our own range of components aimed at the communications market. Right now we're looking to generate growth by accessing the "green tech" sector with the imop™, a unit that helps reduce the energy consumption of electric pumps and motors.
Across all of the business we have developed a culture of mutual respect, integrity, ongoing learning and trust in which our employees are encouraged to take responsibility without the fear of blame, something we are proud of and display within each of our reception areas. I firmly believe that this helped us significantly through the difficult times over the last 24 months.
Q2.  APC have recently reported an expected return to pre-tax profit in line with market expectations for FY10, how did you turn the situation around from a loss making FY09?
The challenge has been to reduce operating costs in line with current trading without limiting the growth potential of the business and I feel we have done this. The market now…

Unlock this article instantly by logging into your account
Don't have an account? Register for free and we'll get out your way
Disclaimer:
This content has been created for information purposes only, and is NOT, in any way, a recommendation to invest.  This communication is a snapshot of a certain aspect of a discussed business at a moment in time, and is merely a basic starting point for research.  The article/thread has been created with honesty and integrity in mind and is based on publically available information sourced in relation to the title, such as from, RNS announcements, published reports, management comments, analyst reports, media coverage etc.  To this extent the author who has written the piece in good faith accepts no liability for the accuracy of the information and urges all readers to verify the content independently.  Please note that the value of investments may fall or rise and you may not get back the amount originally invested, or in some cases your investment may be wiped off altogether.  When investing, bear in mind that past performance is not a guide to future performance and that qualified independent financial advice should be sought before buying or selling shares.  The Author of this article may hold shares in the companies discussed.
---
---

APC Technology Group PLC is a United Kingdom-based company, which provides design, specification and distribution of electronic components and systems, lighting technologies and connectivity products. The Company's product ranges from critical components and Internet of Things (IoT) solutions to light emitting diode (LED) lighting. The Company's specialist electronic component distribution business, trading as Advanced Power Components (APC), is a distributor of specialized electronic components. APC Lighting Technologies trades as Minimise Energy Limited (MEL), which is engaged in the design, specification, supply and installation of individual LED projects. The Company, through Minimise Solutions Limited, offers advisory services to monitor, measure, analyze and verify energy and water usage. The Company, through EEVS Insight Limited, offers energy savings solutions. The Company provides services to the defense, aerospace, industrial, real estate, logistics and healthcare sectors. more »

LSE Price