All times highs
Hi All ,

I have been trying a number of things to catch the all the time highs for stocks.

I use momentum trading from my spread betting account.

I have done the following but not able to find those stocks that are above their 10 year high.

They all seem to be below their 10 year highs....? Which even in this market seems strange...
A screen shot below if someone could please tell me why there is nothing above the 10 year high as of today (Friday 12th June) would be much appreciated .

Been trying this for a couple of Fridays but never get a positive number ...

Thanks

Chan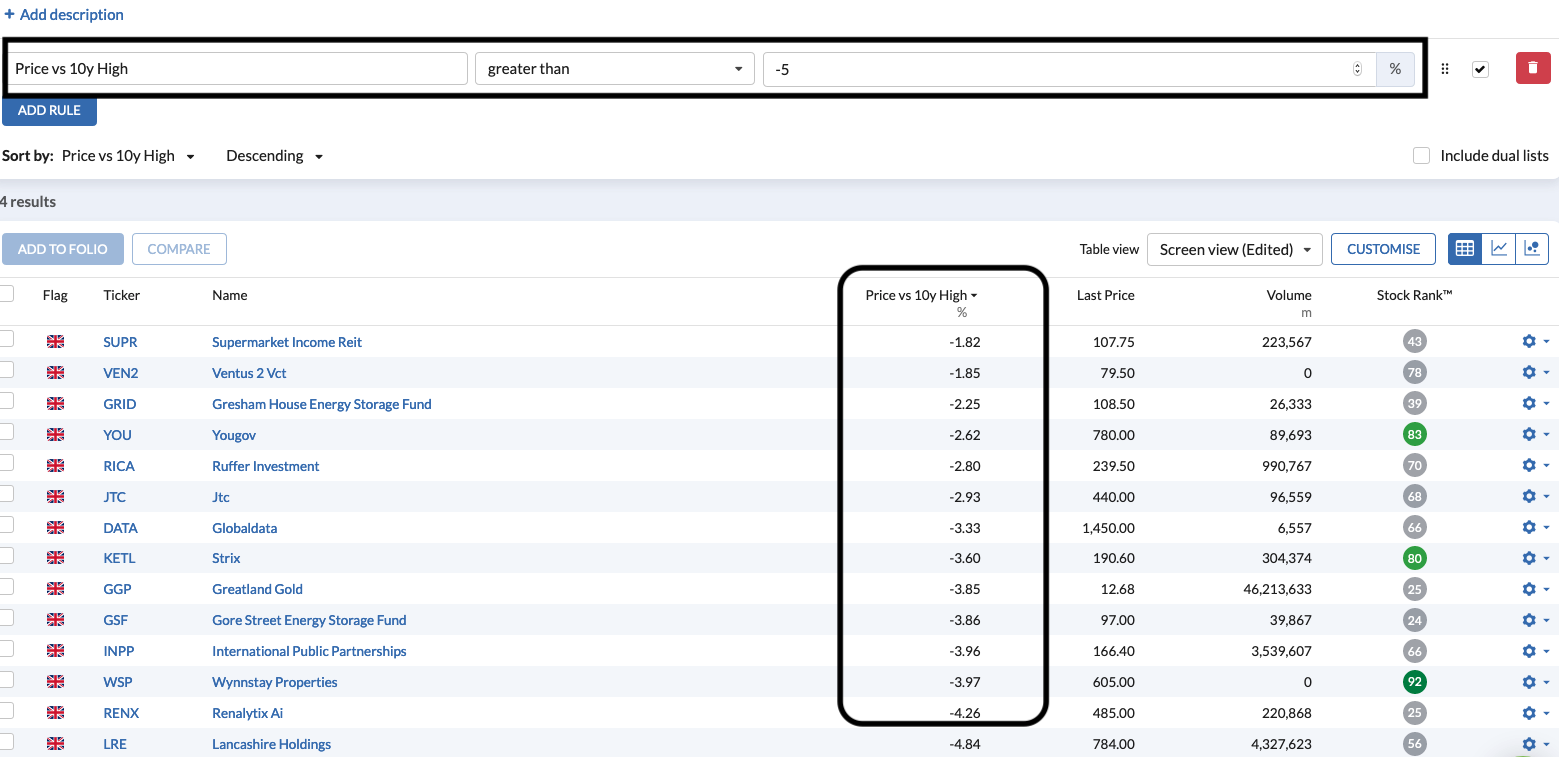 Unlock the rest of this article with a 14 day trial
Already have an account?
Login here