Amur Minerals - (LON:AMC) - The Start of the Final Rise! (Nickel Mining)
AMUR MINERALS (AMC) - Improving Rating Figures......

I see AMC have moved up 5 Rating points in last 30 days and now has fallen into the one of the Bargain 'Investment Strategies' Screens... Walter Schloss 'New Lows' Screen (Bargain Stocks) on the back of a recent flow of 'Good News' which is getting share holders very excited.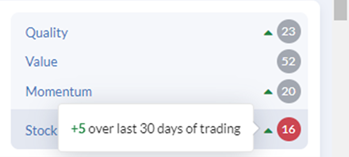 Walter Schloss New Lows is a value investing strategy based on an approach used by Walter Schloss, who was a disciple of value investing legend Benjamin Graham. The strategy uses value and price factors as its main rules. It searches for companies that are trading below book value, using the price-to-book ratio, and at prices that are close to new lows. Schloss said: "We want to buy cheap stocks based on a small premium over book value, usually a depressed market price, a record that goes back at least 20 years?and one that doesn't have much debt." Between 1956 and 2000, Schloss's fund produced a compound annual growth rate of 15.7%. In a 1994 shareholder letter, Warren Buffett wrote: "Walter continues to outperform managers who work in temples filled with paintings, staff and computers. And he accomplishes this feat by rummaging among the cigar butts on the floor of capitalism."

The report is also showing a much decreased chance of bankruptcy.

A final chance to get onboard maybe before AMC exceeds £0.02 per share and likely re-rate. Final figures according to some financial calculations is estimated a final takeover of anywhere of the region of £0.75+ per share.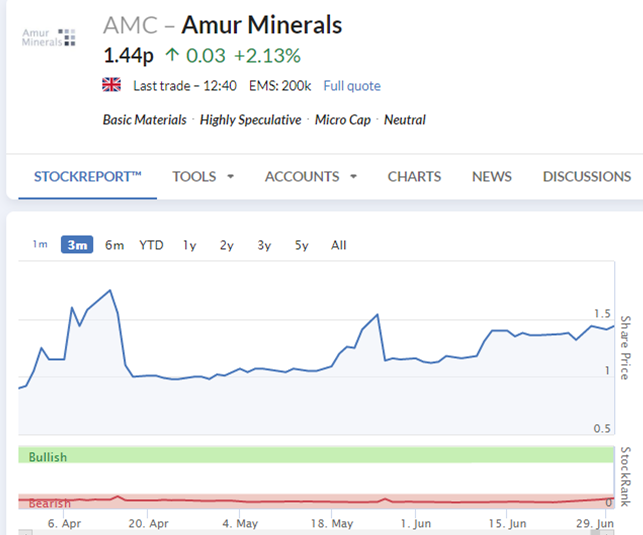 Some recent media which highlights the predicted huge increase in future demand in Nickel and it's consumption....mines are needed and fast to meet this demand.
With this Micro Cap company sitting on one of the biggest remaining Nickel deposits in the world....with a mine primed to come into production in 3 to 4 years....when there will be an ever growing deficit driving up the per tonne price of Nickel at just the right time......the World's Mining companies will have their eye on Amur Minerals and their huge asset.

The chart below shows nickel is forecast to be in deficit after ~2020-2022 (note it is a bit outdated now).

Unlock the rest of this article with a 14 day trial
Already have an account?
Login here